Cardinal Bernard Law, symbol of Church's abuse scandals, dies at 86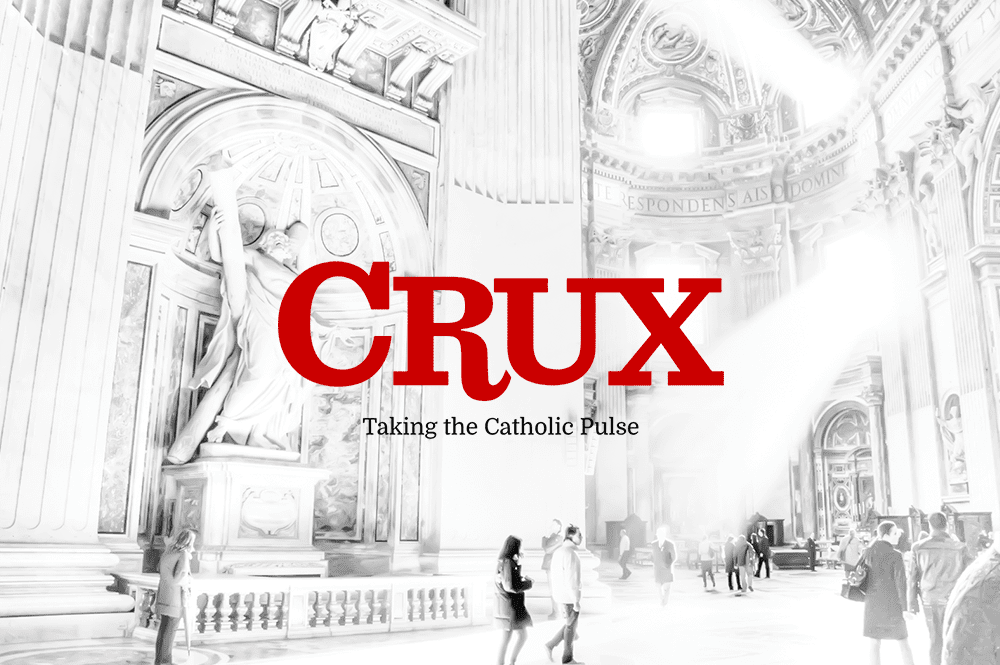 ROME – Cardinal Bernard Francis Law, the former Archbishop of Boston who was a titan of late 20th century American Catholicism and who became the most notorious symbol of the Church's clerical sexual abuse scandals, has died at the age of 86.
Law died in Rome on Dec. 20 following what a brief Vatican statement described as a "long illness."
Born in 1931 in Torreón, Mexico, Law's father was a U.S. army colonel and his mother a concert pianist. He attended schools in New York, Georgia, Florida and Colombia before graduating from high school in the U.S. Virgin Islands. He went on to Harvard, majoring in Medieval history, before studying philosophy and theology in seminaries in Louisiana and Ohio. He was ordained a priest in 1961 for the Diocese of Natchez-Jackson, Mississippi, just one year before the opening of the Second Vatican Council in Rome.
From the beginning, Law was at the center of virtually every major development in both the society and the Church of his time.
As a Catholic priest in Mississippi during the 1960s, he was an early proponent of the civil rights movement. Under his leadership, the diocesan newspaper in Natchez-Jackson adopted a strong stand in favor of civil rights and the emancipation of African-Americans, which earned him death threats. Charles Evers, brother of the slain civil rights activist Medgar Evers, praised Law in that era as someone who acted "not for the Negro, but for justice and what is right."
His work on behalf of civil rights brought Law to national attention, and in 1968 he was tapped as the executive secretary of the U.S. bishops' Committee for Ecumenical and Interreligious Affairs. In part, he was chosen because of his record of working in partnership with Protestant leaders in Mississippi on civil rights issues.
In October 1973, at the age of 41, Law was named the bishop of the Diocese of Springfield–Cape Girardeau in Missouri by Pope Paul VI, now "Blessed" Pope Paul. His predecessor in that diocese was William Baum, who went on to become the Archbishop of Washington, a cardinal, and a close friend and ally of Law over the years.
In Springfield–Cape Girardeau, Law continued to identify himself with what were, at the time, perceived as progressive causes. In 1975, for instance, Law made national news when he arranged for the resettlement in Missouri of 166 members of the Congregation of the Mother Co-Redemptrix, who were refugees from Vietnam fleeing after the American withdrawal from the country.
Law also opened a home for battered women, one of the first of its kind in Missouri, and later established a center for Vietnamese refugees. He continued his ecumenical involvement, branching out into relations with Jewish communities both in Missouri and elsewhere, and would eventually chair the U.S. bishops' ecumenical body.
In 1981, Law was tapped by the Vatican to oversee the "Pastoral Provision," a program for bringing former Episcopalian priests into the Catholic priesthood, with many of them married and with children. It marked the first time in American Catholicism that married men were openly accepted into the priesthood.
In January 1984, Law was named the Archbishop of Boston, and one year later he was named a cardinal by Pope John Paul II, now St. John Paul.
In Boston, Law became known as a stalwart of the conservative wing of the American Catholic church, and was a leader throughout the 1980s and 90s for a strong reassertion of traditional Catholic identity after a period of liberalization following the Second Vatican Council (1962-65). Among other things, Law was one of the early proponents of the publication of an official catechism, meaning an official compendium of church teaching, which was eventually published under John Paul II in the early 1990s.
He also earned a reputation as one of the staunchest pro-life figures in the American hierarchy, as well as a keen opponent of theological dissent in the church. In 1997, he defined the Catholic Theological Society of America, the main professional group for theologians in the country, as a "wasteland" because of members who held positions at odds with official church teaching.
Law was also identified with resistance to the "Common Ground" project launched by Cardinal Joseph Bernardin of Chicago, intended to bridge the left/right divide in American Catholicism. In tandem with other conservatives, Law feared that essential matters of Catholic identity might be sacrificed in the effort to avoid controversy.
Despite his reputation as a staunch conservative, Law continued to fight aggressively on behalf of the church's social justice agenda as well. He became known as one of the bishops' most effective emissaries on Capitol Hill, once engaging in a celebrated behind-the-scenes showdown with the Bush administration over tax relief for the working poor, which ended with a personal intervention by Law with senior Bush adviser Karl Rove.
By 2001, Law was considered the most powerful cardinal in perhaps the most powerful country in the world, celebrated wherever he went in Catholic circles as a living legend. Yet in that same year, he would find himself caught up in a gathering storm related to child sexual abuse, and by the end of 2002 he would be forced to resign his office in disgrace.
It was late 2001 when the Boston Globe began running its first stories on the John Geoghan case, a former Boston priest sentenced to prison in 2002 for sexual abuse and killed there less than a year later by another inmate. Records from the Boston archdiocese showed that reports of Geoghan's behavior had been made to church officials, and despite that, he was transferred to a series of different assignments where he continued to commit acts of abuse.
Not long afterwards, similar reports surfaced about another Boston priest, Paul Shanley, who was eventually convicted of raping a child and served twelve years in prison from 2005 to 2017. Once again, records showed that the Archdiocese of Boston knew that Shanley had admitted to sexual encounters with boys, yet failed to inform the Diocese of San Bernardino in California, where he had relocated.
As the scandals unfolded, Law became the public face of an institution in crisis. In depositions related to sexual abuse cases, he claimed that he had initially relied on advice from doctors and psychotherapists, and put in place a set of policies for dealing with abuse cases in 1993. Eventually, the archdiocese would settle a series of lawsuits for what was estimated at $100 million, forcing Law's successor, Cardinal Sean O'Malley, to sell off land to raise money to cover legal costs.
Defenders of the cardinal, and there were many, insisted that his critics were blaming him personally for what was really an institutional failure; insisted that some of the vitriol aimed at Law wasn't really about the sexual abuse crisis, but about longstanding theological and political enemies exploiting the crisis to injure him; that the Boston Globe had an equally longstanding grudge against Law, and was determined to make him the fall guy; and that Law's record as a champion of civil rights, as well as justice for both the poor and the unborn, was being ignored.
Whatever history will make of those claims, they were not enough to save him amid what many observers regard as the most significant crisis in the Catholic Church since the Protestant Reformation. Law submitted his resignation in December 2002, and the Globe would go on to win a Pulitzer Prize for its coverage of the scandals and to be the subject of an Academy Award-winning feature film, Spotlight, for the name of its investigative reporting unit.
After his resignation, Law briefly attempted to play an elder statesman role within the U.S. bishops' conference, especially on matters of foreign policy. The controversy surrounding him, however, made that unsustainable, and in 2004 he was named the Archpriest of the Basilica of St. Mary Major in Rome.
In American public opinion, that appointment was seen as an honor, although in Rome it was widely taken as a sign of disgrace. More consequentially, Law also continued to serve as a member of the Vatican's Congregation for Bishops, which is responsible for recommending new bishops around the world to the pope. At St. Mary Major, Law revitalized the basilica, turning it into a center for events and also emphasized ecumenical outreach. He was also a regular at important events around the Eternal City, often appearing at receptions sponsored by the U.S. embassy, pontifical universities, and other venues.
Behind the scenes, Law also kept his hand in matters related to the American church. It's widely known, though never officially confirmed, that Law was one of the prime movers in prompting the Vatican to launch what became two different reviews of American nuns, one of the Leadership Conference of Women Religious, the largest umbrella group of U.S. religious superiors of women's orders, and the other of every women's order in the country. The process ended under Pope Francis with no disciplinary actions or major overhauls decreed.
As Law aged and became increasingly infirm, however, he began to withdraw from the public scene and, in the end, was receiving care at Rome's Clinic of Pius XI. His death brings the number of living American cardinals to 14, including nine under the age of 80 and therefore eligible to participate in the next papal election.