Religious leaders applaud pope's UAE trip, but want to see next steps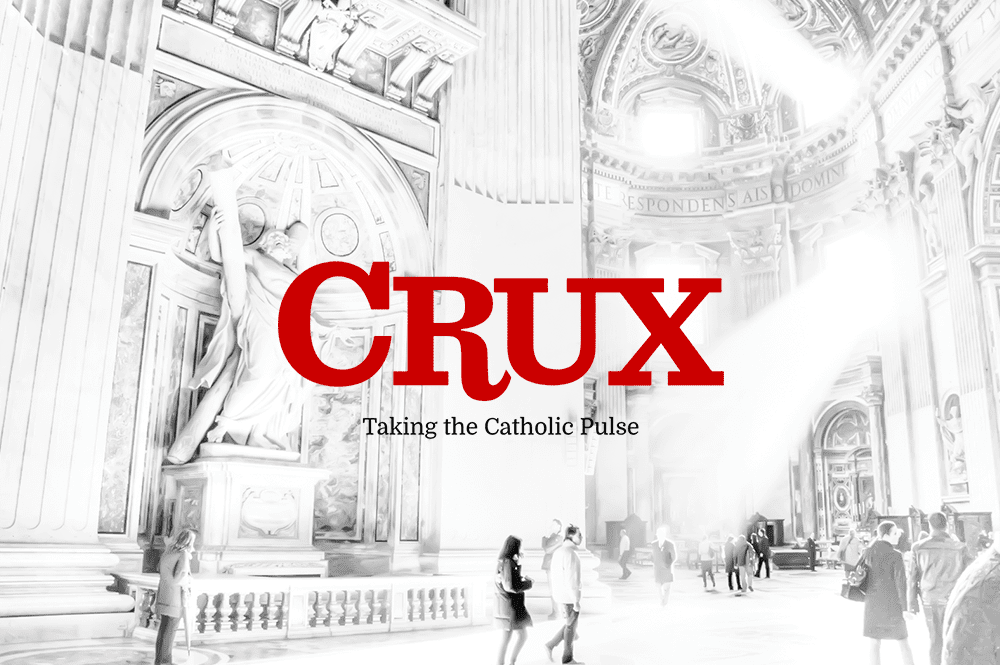 ROME — Pope Francis on Tuesday concluded the first-ever papal visit to the United Arab Emirates and the Arabian Peninsula, and many of the 700 religious leaders who were on hand agreed in calling the event "historic," while also acknowledging that it remains just one step of the many that need to be taken.
"I feel this is a historic visit, because it's the beginning of a new era," Imam Mohamad Bashar Arafat told Crux at the closing of the "Human Fraternity" interreligious summit that took place Feb. 3-4 in Abu Dhabi, United Arab Emirates.
Born and educated in Damascus, Syria, Arafat today is the president of the U.S.-based Civilizations Exchange and Cooperation Foundation.
He said he supports what professor Ahmed al-Tayyeb, Grand Imam of the University of Al-Azhar in Cairo and Francis's counterpart in the ongoing Catholic-Muslim dialogue efforts, remarked earlier: "He's building bridges."
Arafat said he chose to attend the summit because he wanted to find next steps to counter "ignorance, misconceptions, prejudice and xenophobia."
Among the keys, he said, are acceptance, cooperation and empowerment, which he insisted amounts to more than "tolerance." He's partnered with the Catholic University of America to organize a conference on St. Francis of Assisi and Sultan al-Malik al-Kamil, marking the 800th anniversary of a famous encounter between the two.
Arafat said he wants to see what sort of follow up the UAE gathering will have in the United States and in Europe, through local projects that aim at building fraternity and cooperation and empowering youth.
"I think the problem of today are extremists from all sides, who are empowered and very well-funded," he said. "There's an agenda for empowering extremists. I hope Europe is moving towards diversity, not Brexit, and the United States is moving towards building bridges and not walls."
Cardinal Joseph Coutts from Pakistan said he was "very impressed" with the meeting in the UAE, adding that the religious freedom he first encountered in this country 37 years ago, when he served as a pastor for the Pakistani community, continues. He noted that of the seven emirates that compose the country, all have at least one church, with the lands donated by the ruling family.
Speaking about the conference itself, he highlighted the theme: Human fraternity.
"We've talked about dialogue and tolerance before," he said. "But this is far beyond tolerance. I've attended many interreligious meetings, and we're all usually very defensive, trying to show that my religion is the best."
He believes that many countries can learn from what the government of the UAE has done, declaring 2019 as the "Year of Tolerance," something he believes is particularly impressive seeing that the country neighbors Saudi Arabia.
Despite the fact that he believes the conference pushed Christian-Muslim dialogue forward, he doesn't think the openness shown by the UAE can be contagious, as many Islamic nations lack a similar tradition of tolerance.
Coutts said the joint presence of Francis and the Grand Imam adds value, but at the end of the day, it comes down to the 700 people who took part deciding to "carry forward" the idea of human fraternity.
Egyptian Girgis Saleh, from the Council of Churches of the Middle East, said that the message of cooperation between Christians and Muslims issued at the conference is "for all," and that it's very important: "We need to live in peace, to be together, to accept each other, exchanging our experiences."
He believes that humanity needs to re-learn to work and live together, and that even though much is being done to achieve it, more needs to be done still.
Also hailing from Egypt was Father Rafic Greiche, spokesman of the country's Catholic Church. He told Crux that every conference fostering dialogue between Christians and Muslims is a good step, and though they're each "very small steps," they're still important.
Speaking about the situation of Christians in Egypt, he said it's improved a lot in recent years, and that the government is working hard on guaranteeing that Christians are not treated as second-class citizens.
"This is what we needed. It will take time, because we have to change the mentality of the people," Greiche said, noting that the papal visits to both Egypt and the UAE have helped, as have dialogue efforts between the Holy See and Al-Azhar.
The dialogue, however, wasn't only between Christians and Muslims. Nipur Basin, for instance, is a Zen Buddhist monk and leader of the dhammapada community in Mexico, though he's originally from Argentina like the pontiff.
"I believe the symbolism of this meeting is very important," he told Crux Monday night. "It gives a very clear message of unity and no-borders between cultures, nations, religions and beliefs, fostering respect and acceptance."
He wants to see the meeting become more than a mere symbol, with participants taking what they discussed and applying it in their own countries and communities. Commitment for this to happen, he said, was tangible.