Reaching the next generation and bringing them into community with your parish is hard. Getting them to stay and keeping them engaged is even harder.
In our free ebook, we reference two recent studies that explore how young people want to engage with the Church, and how parish leaders can use technology to encourage that engagement. The guide covers:
Effectively engaging young people and families in parish life
Fostering confidence in parents to hand on the faith to their children
Helping catechists and volunteers feel supported and organized in their ministry of forming the next generation of Catholics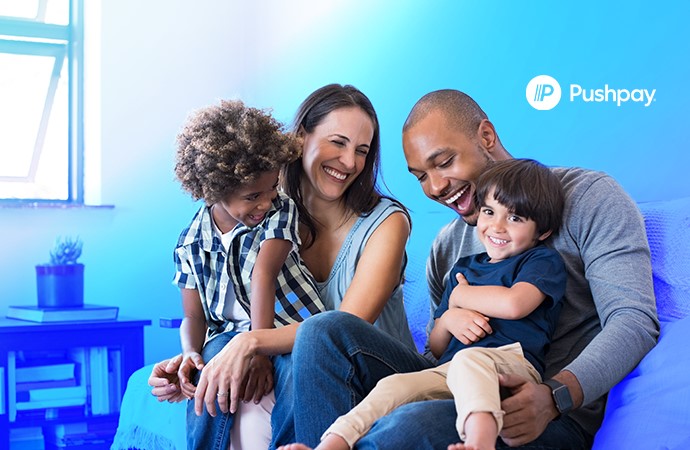 Young people value authenticity and are looking for a safe community of faith where they can be themselves, contribute in meaningful ways, feel supported, and feel like they belong.
Gen Z and Millennials were raised in the digital age. They're tech savvy, connected to the latest trends, and plugged into the internet. When they're looking for answers, they turn to their phone. As a parish leader, you have an opportunity to leverage church technology and create Catholic content that can help answer some of their biggest questions. A video library of your homilies and prayers, or articles on faith and tradition posted in your church app are quick and engaging digital tools to get their attention. Who knows—it might even lead them to attend one of your Sunday Masses and continue their faith journey!
Millennials are moving into adulthood and are raising families of their own. Like parents of any generation, they need support so they can pass on their faith to their children. Their last religious education might have ended at Confirmation. That's a gap that your parish has an opportunity to fill with formation, activities, small groups, connection, and community. Our free ebook offers practical tips and ideas for engagement and support.
It's an incredible opportunity to impact the lives of young people and help them grow in their knowledge and love for Christ. As you work to develop your plans for faith formation next year, you'll need to have a secure church tech system in place to stay connected and engaged with the next generation, which can also streamline processes like registering for classes and managing volunteers.
Pushpay develops church-specific tools to help you map out their journey and connect with people at every touchpoint. Our leading ParishStaq suite helps parishes and (arch)dioceses manage, donate, engage, and ensure the success of their mission—all under one roof. Over 14,000 churches, parishes, and (arch)dioceses trust Pushpay to meet their everyday digital needs. If you'd like to see what ParishStaq offers, schedule a chat with one of our experts today.