Pope Francis donates 50,000 euros to Greek island struck by earthquake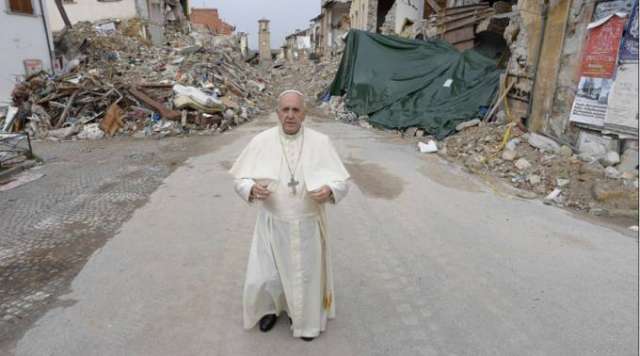 ATHENS, Greece — Pope Francis has donated 50 thousand euros to the island of Lesbos, Greece, which is recovering from a June earthquake.
The donation comes just a few days after the pope received a full report on the extent of the damage.
Archbishop Nikolaos Printezis, Bishop of Naxos, Andros, Tinos and Mykonos, said the pope's donation was a sign of the closeness of the Pontiff to the people who have suffered the consequences of the earthquake.
On June 12, a powerful earthquake measuring 6.3 hit the western coast of Turkey and the Greek island of Lesbos, killing one person, displacing approximately 800, and destroying infrastructure from the Turkish Aegean province, Izmir, to the Greek capital, Athens.
The earthquake's epicenter was located about 50 miles northwest of the Turkish coastal city of Smyrna and nine miles south of Lesbos, according to the European Mediterranean Seismological Center (EMSC).
Francis visited the island of Lesbos in 2016, as it is a main point of entry for thousands of refugees fleeing violence in places such as Iraq and Syria.
During that trip, Francis brought back 12 Syrian refugees with him, selected by lottery, including six children. Their homes had been bombed, and the Vatican oversaw their resettlement.
Currently, there are 3,500 migrants on Lesbos awaiting the outcome of asylum applications or deportation. According to The New York Times, aid workers reported no damage or injuries at the refugee camps due to the earthquake.
A Vatican representative was scheduled to visit Lesbos and deliver the money donated by the pope.