Author of "The Dictator Pope" suspended as Knight of Malta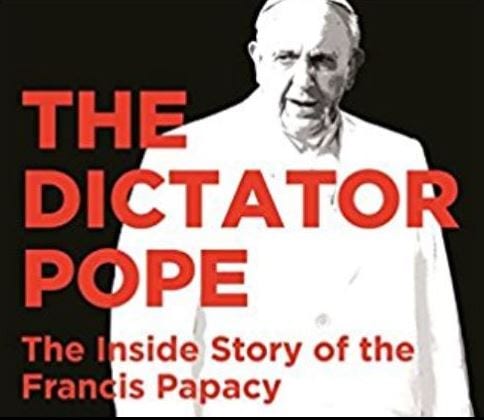 ROME — The author of a highly critical book about Pope Francis, entitled The Dictator Pope, has been suspended by the Knights of Malta.
In a statement Thursday, the order said it disassociated itself from the book and condemned the "vile attack against the pope." It said author Henry Sire has been suspended pending the results of an investigation.
"Following the press articles reporting the name of the author of the book The Dictator Pope, the Grand Magistry of the Order of Malta has taken the decision to suspend Henry Sire, author of the book and member of the Order of Malta. The provisional suspension from membership has immediate effect and an investigation is being launched," the statement read.
Sire had lived in the Knights' grand palazzo in Rome from 2013-2017 while he was researching an official history of the order, entitled The Knights of Malta: A Modern Resurrection. At the same time he apparently researched and wrote The Dictator Pope, published electronically in November under the pen name Marcantonio Colonna. Recently, Sire's true identity was published in conservative Catholic media.
Britain's The Tablet first reported the suspension.
The Dictator Pope, published first in Italian and then in English, has been one of the most-talked about quiet rebellions during the Francis papacy, giving voice to much of the conservative and tradition-minded alarm over the populist pope.
It paints a sometimes brutal portrait of the pope that even some of his supporters say bears some truth.
"When the television cameras aren't rolling, Pope Francis transforms into another person: Arrogant, standoffish with people, vulgar in his language and famous for his violent outbursts of anger that are known to all, from cardinals to car drivers," Sire wrote.
The book traces key moments in Francis' ecclesial career, from his troubled tenure in Argentina to his election as pope thanks to the "Mafia of San Gallo" — a group of progressive cardinals who backed his election.
It lays out the questionable results of five years of "reform" in the Vatican bureaucracy, criticizes Francis' opening to the divorced and civilly remarried Catholics and traces the tortured 2016-2017 government crisis in the Knights of Malta that Sire witnessed firsthand while living in the palazzo.
The crisis, sparked by a condom distribution scandal, ended when Francis intervened to oust the Knights' leader. The papal intervention was remarkable given the Knights are a sovereign order, with many of the trappings of a sovereign state.
In its statement, the order said Sire's reconstruction of the crisis at the order was based on a "biased and one-sided reconstruction of events."
It said the book as a whole "does not reflect in any way the positions and beliefs of the Order of Malta and the author is not speaking on behalf of the order."