Ex-Irish leader says pope in Dublin will face mix of hope, skepticism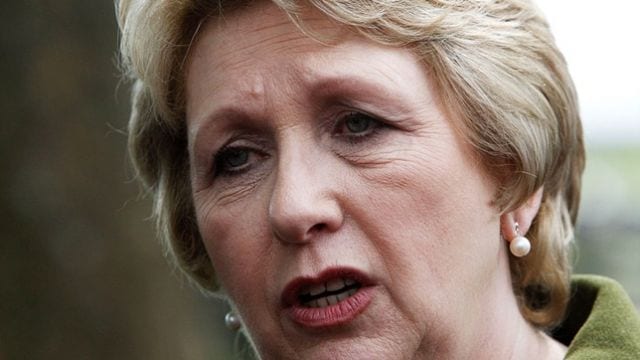 ROME – A former Irish president recently barred from speaking at an event scheduled for the Vatican because of her stands in favor of abortion rights, gay marriage and women's ordination, says that Ireland will welcome Pope Francis this August for a World Meeting of Families with a mixture of hopefulness and skepticism.
"I believe Ireland is preparing a very warm and generous welcome for him," said Mary McAleese, speaking to Crux during a break in a March 8 "Voices of Faith" event held at the Rome headquarters of the Jesuit order.
The gathering was originally planned for a venue on Vatican grounds, but had to relocate after McAleese and two other speakers were denied the required approval by Cardinal Kevin Farrell, head of the Vatican's Dicastery for Family, Laity and Life.
Launched in 1994, the World Meeting of Families was founded by St. Pope John Paul II and occurs every three years. It takes place in Dublin this year August 22-26.
"I'm hoping that the vision presented for the World Meeting by our archbishop [Diarmuid Martin and by Bishop [Brendan] Leahy, and the event will be truly inclusive, in which every one is welcome no matter their relationship with the Church," McAleese said.
"My dream is that Ireland can be the place that retrieves that spirit of God's family as truly inclusive and loving," she said.
At the same time, McAleese warned that Ireland today is a different place from the country John Paul encountered in 1979, the last time a pontiff came calling, and expressed concern about whether Francis fully appreciates the "depth of hurt" many Irish people feel, both because of the clerical sexual abuse scandals and a perceived exclusion of women from leadership roles in the Church.
"There are a lot of wounds that need to be healed, which means that we need a pastoral visit," she said. "The Church is deeply implicated in the hurt that so many people feel."
McAleese said she's been concerned by recent comments by Francis on a controversy in Chile centering on Bishop Juan Barros who was  appointed by the pontiff and has been accused by victims of that country's most notorious pedophile priest of knowing about their abuse and covering it up.
On his way back from Chile during an airborne news conference, Francis accused those victims of "calumny" in their criticism of Barros, and implied that they should offer proof of his guilt. He later apologized for those remarks, but the Chile case remains a sore point for critics of the pope's overall response to the abuse scandals.
"I wonder if he fully understands the depth of pain out there," McAleese said. "The question is whether he's already become hermetically sealed from hurting people. That would be a sad state of affairs, but I think it's possible."
And yet, McAleese implied, Francis still has a fairly strong card to play in capturing Irish hearts and minds.
"People like him," she said. "I like him."
"That doesn't mean that he should not be held accountable for a five-year stewardship which, in terms of what it's delivered, has been disappointing."