Marathon-running bishop says Pope 'can't not' tackle abuse crisis in Ireland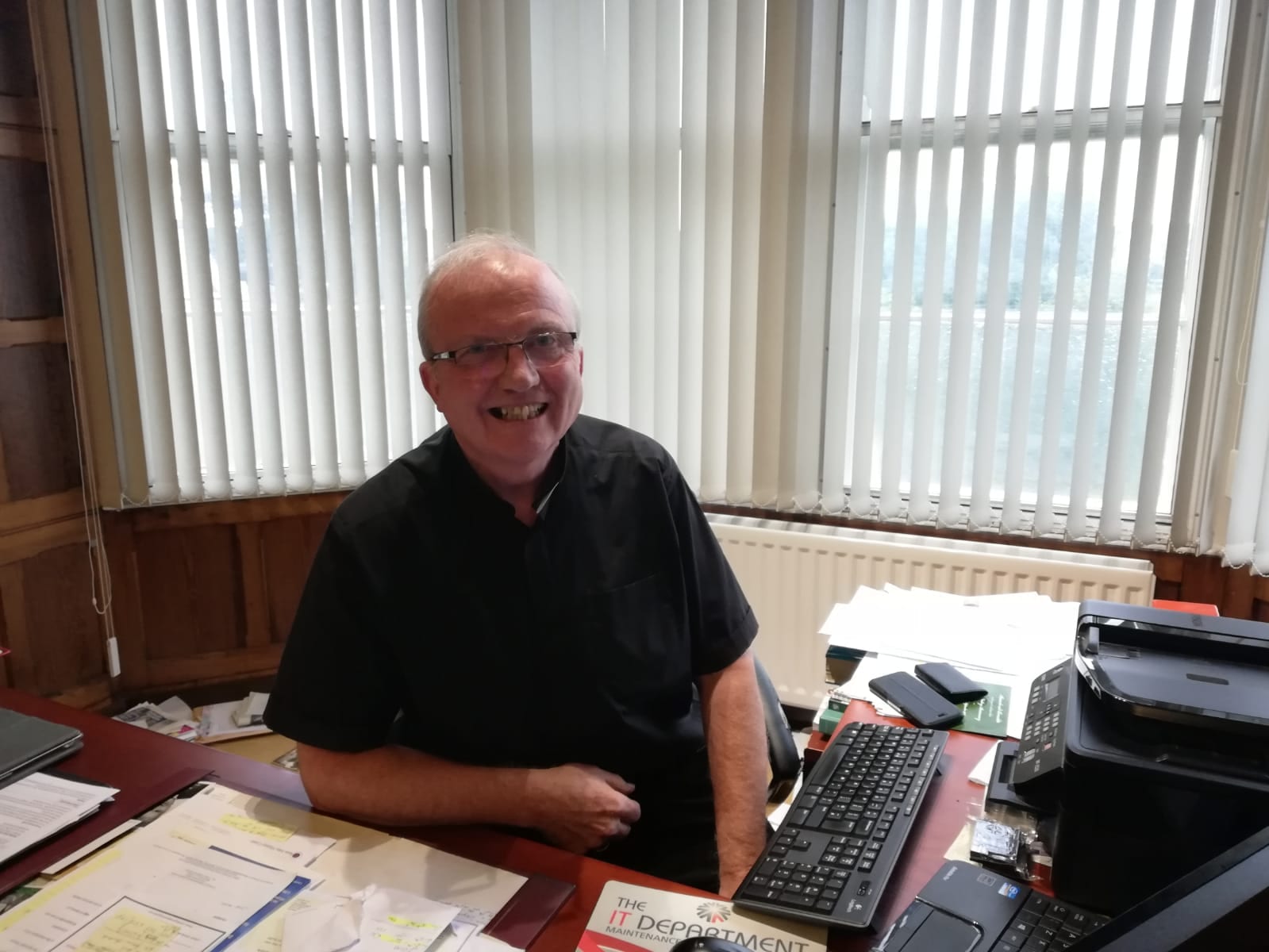 DERRY, Northern Ireland – Above all, leading a Catholic community in a place scarred by 30 years of sectarian violence and, more recently, by one of the world's most atrocious clerical sexual abuse scandals, requires stamina.
Perhaps that's why in 2014 Pope Francis chose Bishop Donal McKeown to lead the diocese of Derry, which overlaps the border between Ireland and Northern Ireland: he's the first bishop in the history of the island, or so he claims, to have completed a marathon. (For the record, he's done two.)
McKeown said he believes that when he visits Ireland next weekend, Francis "can't not talk about the damage the Church has caused" due to clerical sexual abuse scandals and mishandling of those crimes, evidence of which continues to emerge a decade after the crisis first exploded here.
"Sexual abuse is an enormous black mark on the story we've told about ourselves," McKeown said, referring to Irish Catholic self-understanding.
"We said that we were strong, we were active and with a strong missionary zeal, but we need to acknowledge our dark past too," he told Crux Friday.
At 68, McKeown is not your regular bishop: aside from marathons, every year he walks for miles with the local bishop of the Church of Ireland, Ken Good, preaching peace and reconciliation in the region surrounding Derry – where, according to many experts on "the Troubles," Northern Ireland's conflict really began.
McKeown's strong handshake betokens purpose, and his slightly disheveled appearance, with hair that's hard to tame and his un-fastened Roman collar, suggests he's a man of action.
His approachability became even more evident during dinner, where in a span of 90 minutes he had to get up several times to greet various people, from parishioners to a Protestant clergyman and his group of friends, who saw him through the window and went in to say hello.
"There's a long tradition of all Church leaders of Derry speaking out on social life," McKeown said.
Derry, in many ways, is an odd duck for the Catholic Church in Northern Ireland, with some 80 percent of the town being Catholic. In addition, the faith here is not faltering, "being a minority [at a national level] always helps keep the faith strong."
McKeown said it's the lay male population that's most active in all things Catholic, shaping a more "muscular Catholicism." Historically, the bishop said, it was the women of Derry who were the breadwinners, while the men had temporary jobs at the dock, but otherwise would "stay at home, feed the children, [and] walk the dog."
McKeown cited an old bit of local wisdom: "The man on the dole plays the woman's role," he said.
Speaking about Francis's August 25-26 visit to Dublin and Knock, he said that it's a "real disappointment in both communities, Protestant and Catholics," that the pope decided not to come to the North: "Popes have gone twice to England, twice to Scotland, and this will be the second time a pope is in Ireland. Yet they've never come up North. We would have been ready for it."
The fact that the disappointment is felt on both sides of the Catholic/Protestant divide, he stressed, underscores the city's ecumenical character.
Regardless of the let-down, he said, hundreds of people from Derry will be going to Dublin to participate in Francis's closing Mass in the famous Phoenix Park, where St. John Paul II said Mass in 1979. Parishes came together and chartered a train, that will make the first direct ride from Derry to Dublin in over 50 years.
"We'd love for him to come, but we'll be in Dublin, don't you worry," McKeown laughed.
Sunday is going to be a long day for the thousands who'll be arriving to Dublin in a similar manner, as they will leave their towns early in the morning, and upon arriving to Dublin they'll have a three-mile walk to the venue, after which they're expected to stand in line for about an hour to go through security and then find their allocated space, all under what one can presume will be Dublin's usual "four seasons-in-one-day weather."
"What I hope the visit will do is enable the Catholic Church in Ireland to better serve the needs of modern Ireland, not just to strengthen the Church," he said.  "The Church is not here for itself. It's here to serve the Gospel, and the men and women of our time."
McKeown said he's conscious that for the visit to be fruitful, the local Church – from the laity to the hierarchy – has to capitalize on it.
He's promoting "adult dialogue" in the parishes, urging each church to have a parish council composed of laity to discuss the Church's needs and the best way to address them. It's not about the laity serving the priests but the priests serving the laity, he argued.
For Francis not to address "the damage done to people and on their ability to experience the joy of love," a reference to the pontiff's document on the family Amoris Laetitia that will be at the center of the World Meeting of Families, would be "a mistake."
In addition, McKeown would like for the pontiff to address the failures of western capitalism, principally the way it's "killing our young people."
Despite the challenges ahead, as a man of faith McKeown hopes that with a boost from the pope, Irish Catholics, but also the Church at large, "will learn what the people of Israel didn't: the promised land is always in front of us, never behind."