Memo to WYD: Forget the program, teach youth about the martyrs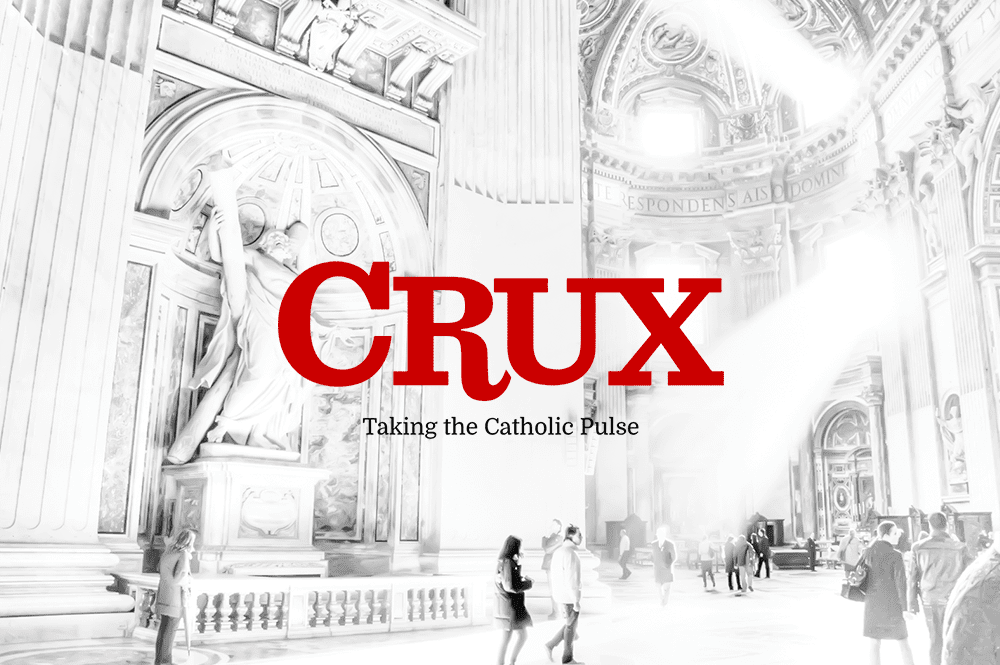 KRAKOW — Quite probably, the Islamic State-inspired assassins who cut the throat of Father Jacques Hamel in St. Étienne-du-Rouvray, France, on Tuesday did not know that one effect of their act would be to cast a pall over World Youth Day, but that's nevertheless exactly what's happened.
World Youth Day is the massive gathering of Catholic youth from around the planet unfolding this week in Krakow, Poland, known tongue-in-cheek as the "Catholic Woodstock" because it's normally a pumped-up celebration of fun, family and faith.
This week, however, will have a more somber tone because of the barbarity of what happened to Hamel, this time not in Iraq, Syria or some other battle-scarred locale, but in the very heart of Europe.
(In some ways it recalls the World Youth Day of 2005 in Cologne, Germany, which also unfolded under the shadow of the stabbing death of Brother Roger Schütz of Taizé, the Swiss ecumenical community that has become such a draw for young people. The difference is that Schütz was killed by a mentally disturbed woman in a basically random act of madness; Hamel was killed in specific hatred of the West and of Christianity.)
For the rest of this week, young pilgrims taking part in WYD will be experiencing a series of catechetical and formation sessions, led by bishops and other world-class teachers, apologists and experts. In light of what's happened, whatever pre-packaged talk a given presenter had ready probably should be tossed out the window, and instead WYD should use this chance to educate young Catholics around the realities of anti-Christian violence around the world.
The sad fact is that while Hamel's death may be tragic, it is hardly unique.
Here are the realities to which the WYD pilgrims should be exposed.
The high-end estimate for the number of Christians killed for the faith in the world today every year, which comes from the Center for the Study of Global Christianity, is around 100,000. Other observers believe the number is much lower, perhaps closer to 8,000. (Much depends on how one defines a death "for the faith.")
Even that low-end estimate, however, works out to one new martyr every hour of every day. That means that during the one week these young people will be having a blast in Krakow, somewhere around the world,  at least 168 Christians will make the supreme sacrifice for the faith.
There are places where anti-Christian violence has become stunningly routine, including North Korea, Eritrea, Iraq and Syria, Nigeria, and India. The Global Council for Indian Christians, a largely Protestant body in India, estimates for the last decade, there has been an average of one violent assault on a Christian in their country every other day.
Overall, the estimate is that 200 million Christians live on a daily basis facing the threat of assault, injury, arrest, torture and even death.
Behind these are the faces and names of the victims, such as Wadie Ramses, a Coptic Christian physician in Egypt who was held for 92 days by militant Islamic captors in 2014, insisting that he accept the Quran and Islam, and, when he refused, beating him with a plastic whip. After finally being ransomed he's gone back to his medical practice, and says that his ordeal left him a far deeper faith because, over time, he came to realize all he could really count on in life is the love of God.
Or, there's Chioma Dike, a Nigerian Catholic and a mother of five who lost her husband and three children in a Boko Haram bomb blast at St. Theresa's Church in Madalla, about an hour outside the capital city of Abuja, on Christmas Day 2011. Remarkably, she says she has no hatred for those who tore her family apart.
"I'm not angry," she told Crux last August. "I pray for God to forgive them, because they don't know what they are doing."
There's Sister Meena Lalita Barwa, a Catholic nun who was serving in Kandhamal in India when she and a local priest, Father Thomas Chellen, were dragged into the streets by frenzied Hindu radicals shouting "Kill Christians!"
Barwa, the niece of Archbishop John Barwa of Cuttack-Bhubaneswar, was raped by at least one man – she can't remember the number, as she lost consciousness during the attack – and later was paraded through the streets of the village semi-naked while the mob continued to howl. Today Barwa is working on a law degree to fight for justice for other victims, and she takes comfort in a spiritual explanation of her ordeal.
"Because Jesus Christ wasn't a woman, there were certain kinds of suffering he couldn't experience in his own body in order to save the world," she says. "I like to think I helped to complete his sacrifice."
The suffering these new martyrs endure should not be forgotten, and the awful coincidence of World Youth Day now unfolding under the shadow of Hamel's martyrdom gives organizers the chance to educate Catholic youth at a moment when they're likely to be especially receptive.
The basis for a meaningful, and eye-opening, education is already here in Krakow. On Friday, for instance, during the Way of the Cross, Coptic Christians from Iraq will pray the Our Father in Aramaic, and their bishop will be speaking at a center for English-language pilgrims sponsored by the Knights of Columbus.
So, memo to WYD catechists: Seize this opportunity, and don't let it go to waste. The story of Father Hamel, and of countless other Christians just like him all around the world, deserves to reach the next generation.