Time for a tipping point on anti-Christian persecution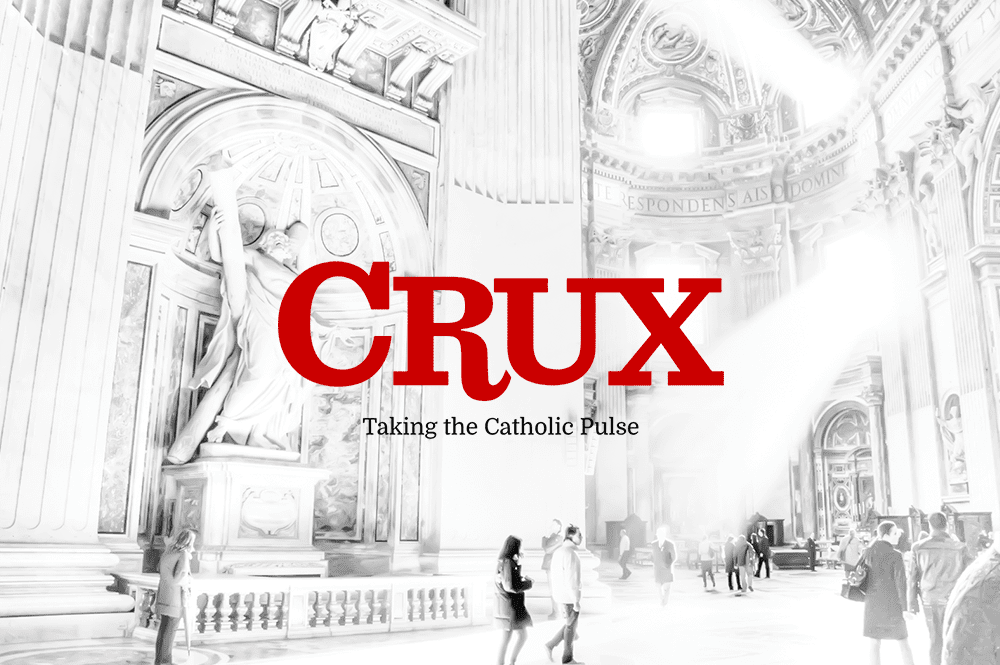 Almost exactly 18 months ago, my colleague Inés San Martín and I were in a small medical clinic sponsored by the Coptic Cathedral of St. Mark in Cairo, Egypt, which was the site of a massive bombing attack on Sunday, to speak with Doctor Wadie Ramses.
Ramses, in his mid-60s, had been kidnapped and held for ransom for a terrifying 92 days by Muslim militants in 2014, kept in a tent in the desert, beaten, whipped, humiliated, and constantly pressured to embrace Islam, until his family finally coughed up a payment to get him back.
After listening to his story, we asked Ramses for a forecast for the future of Christians in Egypt. He spat back two bitter words: "Very bad."
Police won't apprehend those who hurt Christians, he said, judges won't prosecute their attackers, schools won't educate children in tolerance, and the government considers Christians second-class citizens.
Ramses also ventured the view that promises of greater protection from the country's new government under President Abdel Fattah al-Sisi were more about political expedience than genuine conviction.
I'm sure it's little consolation to Ramses that his reply now seems grimly prescient, in light of the December 11 bombing at St. Mark's Cathedral that left 25 Christians dead and another 49 injured.
While no specific group immediately claimed responsibility for the attack, the motives don't seem hard to intuit: The blast was timed to coincide with the celebration of the Coptic Mass, and it came on the eve of a national holiday marking the birth of the Prophet Muhammad.
The Coptic Orthodox Church is the dominant Christian tradition in Egypt, representing around ten percent of the national population and forming the most sizeable Christian community in the Middle East.
They're also some of the most determined Christians on the face of the earth – famously, Copts get a small black tattoo of a cross on their wrist in childhood, usually after baptism, to serve as a lifelong reminder of their identity in this vast Muslim nation.
It's almost impossible to overstate the symbolic impact of attacking the Copts at St. Mark's, the seat of the Church and its leader, Pope Tawadros II. For Catholics, it would be a bit akin to a bomb going off at St. Peter's Basilica in Rome.
Pope Francis phoned Tawadros on Monday, telling him the two churches are "united in the blood of our martyrs," and vowing to pray for the Copts during Monday's feast of Our Lady of Guadalupe.
Many observers have speculated that perhaps the attack will mark a tipping point in the relationship between the Copts and al-Sisi, causing Christians to rethink what has been fairly compact support for the former army general who came to power by dislodging the Muslim Brotherhood in 2013.
Recently, 82 leading Coptic intellectuals signed a letter protesting the Church's support for al-Sisi and insisting that alleged improvements in conditions for Christians are more cosmetic than real, and the United States Commission on International Religious Freedom recently found that Egypt has taken "one step forward and two steps back."
Phrasing things in terms of the domestic political fallout in Egypt, however, in many ways seems too small a frame for the reality of the situation.
Here's that reality in a nutshell: Yes, Christians need help in Egypt, but that's hardly the only place. From Iraq and Syria to Nigeria and Cameroon, from India and Sri Lanka to North Korea and China, even in parts of overwhelmingly Catholic Latin America, a staggering number of Christians face the daily risk of physical injury, arrest, kidnapping, torture and even death, for motives linked to their faith.
The fact the numbers are familiar doesn't make them any less daunting. An estimated 200 million Christians around the world are at risk of physical persecution, and even the low-end estimate for the number of Christians killed for religious reasons each year puts the count of new martyrs at roughly one every hour, 365 days a year.
The real "tipping point" that needs to be reached, therefore, isn't so much in the rapport between the Copts and al-Sisi, but the broader global relationship between perception and reality vis-à-vis the threats Christians face.
In the eyes of those truly paying attention, anti-Christian persecution is one of the transcendent human rights challenges of our time, and a priority that requires something greater than simply exhorting national governments to step up their own efforts.
What's needed is a global mobilization, similar to the anti-apartheid movement in the 1980s, though in this case hardly directed at a single pariah state.
Of course, Christian suffering has no greater inherent value than anyone else's, but given their numbers, their vulnerability, and the widespread tendency to associate Christianity with whatever grievances people may have with the West, Christians are today's most persecuted religious minority.
If rhetoric about a "culture of human rights" is to mean anything, then global institutions and powers need to make a special investment in their protection.
Victims such as Ramses, drawing on their reservoir of faith, often interpret their experience in a spiritual key.
He told San Martín and I that those 92 days in the desert turned out to be one of the best periods of his life, because they forced him to discover what real prayer, real dependence on God alone, actually means.
That, of course, is the Christian instinct, to find the promise of redemption even in the most abject of circumstances.
The fact that evil can be turned to good, however, doesn't make it any less evil – and it certainly doesn't get the rest of the world off the hook for failing to do whatever it can to beat that evil back.