Providence diocese drops fees for marriage annulments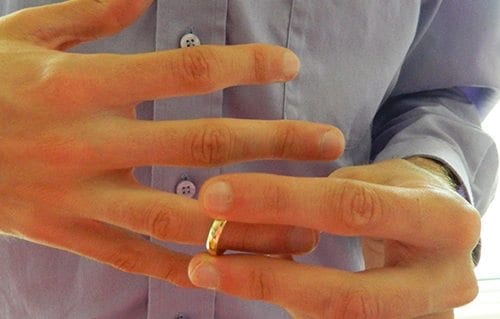 PROVIDENCE, R.I. — The Roman Catholic Diocese of Providence is eliminating all fees for marriage annulments, in light of a directive by Pope Francis that the Church should streamline the annulment process and make it free whenever possible.
The Providence diocese said in a statement Tuesday that it hopes eliminating the fees will make it easier for divorced and remarried Catholics to "fully participate in the life of the Church."
The $500 cost for marriage annulments in the diocese will be completely eliminated, effective July 1. The diocese says nobody has ever been turned away because of the inability to pay.
The diocese says its marriage tribunal reviews more than 100 cases each year.
Annulments amount to a finding by a Church tribunal that a marriage as understood in Catholic teaching never existed, because one or more of the traditional tests for validity, such as informed consent, was not met.
Without an annulment, Catholics cannot go through a second marriage ceremony in the Church.
Pope Francis decreed a reform of the annulment process in September 2015, designed to make the experience faster and easier to navigate, and also directed that it should be free of charge.
In the United States many dioceses had already started eliminating fees for marriage annulments requested to cover for administrative costs, or offering financial assistance to applicants unable to pay.
In July 2015, for instance, the Archdiocese of Indianapolis waved its previous fee of $675.
In his reform, Francis argued that the process has to be free because "the Church, showing itself to the faithful as a generous mother, in an matter so closely linked to the salvation of souls manifests the gratuitous love of Christ by which we were saved."