Italy expels 2 Moroccans for threatening Catholic churches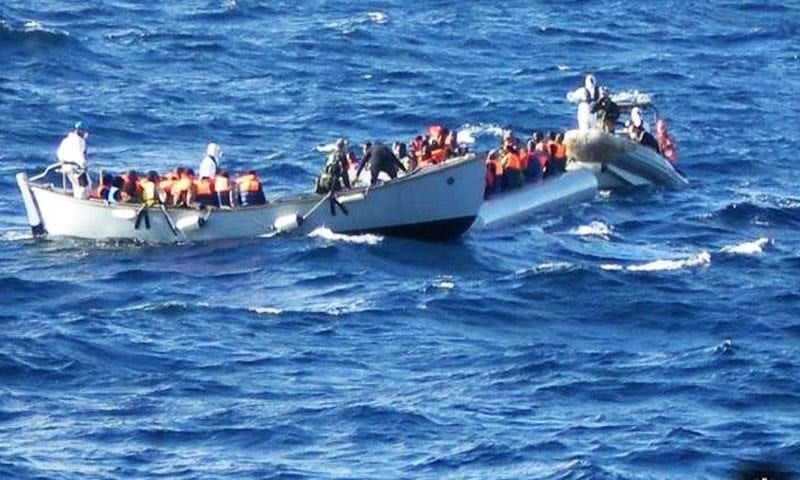 MILAN — Italy has expelled two Moroccans who caused disturbances in Catholic churches as part of a wider effort to reduce terrorism threats, the country's top security official said July 28.
Interior Minister Angelino Alfano detailed the deportations to lawmakers but didn't say if the action was inspired by the recent killing in France of a Catholic priest during Mass. Nations across Europe are reconsidering security arrangements at Christian places of worship following the priest's slaying by two young men claiming allegiance to the Islamic State group.
Alfano said Italy has deported 102 foreigners suspected of links to Islamic militants since the beginning of 2015 in hopes of reducing the threat of attacks. Among them have been eight imams, including one shipped home Tuesday to Morocco.
He said the two expulsions to Morocco involved a 25-year-old man who threw a 300-year-old wooden crucifix to the ground earlier this month inside a Venice church and a 69-year-old man who burst into a church last year in Trentino, northern Italy, and shouted abusive statements about Catholicism.
Alfano said the expulsion of suspected extremists is a key part of Italy's tactics for reducing the terror threat, but it would be impossible to achieve "zero risk."
"We cannot deny that there is a risk," he said. "All of our activity is focused on one goal, to reduce risk, even as we are aware that great western democracies, non-western democracies and non-democracies all have been hit all over the world."
Alfano told lawmakers that Italy since early 2015 had arrested 549 suspected extremists and employed surveillance tactics previously used to suppress Mafia activities, including requiring them to report regularly to authorities and restricting their right to travel.
"We know how to distinguish between who prays and who shoots. We also know if you encourage violence, you are not praying but you are doing something that is very dangerous for the country," Alfano said in remarks earlier to reporters.
He also announced plans for a 1.5 million euro ($1.7 million) social media-driven program designed to deter asylum seekers from trying to reach Italy via perilous land crossings of the Sahara Desert and boat trips across the Mediterranean. He said the campaign would focus on testimony from migrants recounting their experiences of danger and hardship.
"Looking for a better world and following their dreams, they enter a nightmare," Alfano said.
The Interior Ministry says about 89,000 asylum seekers have reached Italy this year, similar to 2015 levels, while other agencies estimate that about 3,000 have died while attempting the sea crossing, about 50 percent more than for the same period last year.