Christmas a day of service for Michigan Muslims and Jews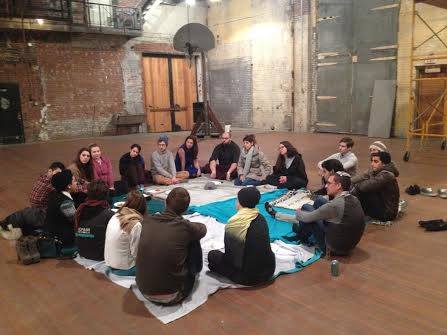 DETROIT — A Christmas Day volunteer effort launched two decades ago by Detroit-area Jews — and later joined by Muslims — aims to boost its partnership as the frequency of anti-Semitic and anti-Islamic rhetoric and acts has increased.
Roughly 1,300 Jews, Muslims and others take part in Mitzvah Day, doing social services projects at about 40 sites, ranging from preparing and serving meals, delivering gifts and sorting books for a philanthropic sale.
Mitzvah Day, which is Sunday, is sponsored by the Jewish Community Relations Council; the Michigan Muslim Community Council also coordinates volunteers.
Organizers say the goal always has been to volunteer so Christians can celebrate Christmas, but note that it's important to unite in service amid increasing hate crimes and racist incidents.
The Southern Poverty Law Center and the Anti-Defamation League, which monitors white extremist organizations, has tracked an increase in reports of racist incidents since the election, and FBI statistics released last month show reported hate crimes against Muslims rose to their highest number since the aftermath of the Sept. 11, 2001, terrorist attacks.
"When we (invited) Muslims to partner with us, we didn't look at it as anything more than, 'We're not doing anything on Christmas, you're not doing anything on Christmas,'" Mitzvah Day co-chair Micki Grossman said. "With all the hateful talk and discrimination — whether it's blacks, Muslims, Jews, immigrants from anywhere in the world — we have to show it doesn't matter. Come and let's live and work together."
In that spirit, the Muslim council now brands the event Ihsan Day after several years of going by the more prosaic Muslim Volunteer Day. Ihsan means "excellence" in Arabic and refers to putting faith into action. It also aligns with "Mitzvah," which means "commandment" in Hebrew and is generally translated as a good deed.
The cultural climate played a role in the name change, Muslim council spokeswoman Sumaiya Ahmed Sheikh said, as well as conversations between Muslims and Jews before and after the presidential election. President-elect Donald Trump has proposed banning or strictly limiting Muslims from entering the United States.
"During this time more than ever we need to stand united — show people can work together regardless of race of background," she said.
Organizers also are buoyed by interest beyond their respective communities: This year, Christians and Sikhs have said they want to participate.
Muslims and Jews, whose communities go back more than a century in southeastern Michigan, also join for an annual Mitzvah Makeover School Fix-Up. In September, volunteers helped students and parents of a Detroit school paint murals, clean debris, prepare classrooms and reorganize a long-neglected library.