Archbishop says Cameroon's Anglophone conflict could last decades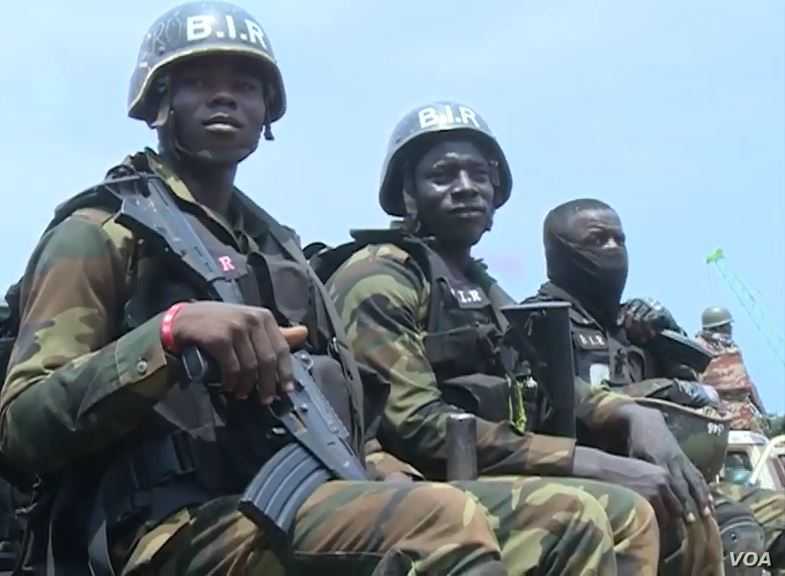 YAOUNDÉ, Cameroon – Archbishop Andrew Nkea of Bamenda says Cameroon's long-running Anglophone crisis could continue for decades.
In 2016, a strike by English-speaking teachers and lawyers over perceived attempts by the Francophone-dominated administration in Yaoundé to assimilate the education and legal systems practiced in Anglophone Cameroon was met with lethal force by security forces.
The country's North West and South West Regions were formerly part of the British colonial empire and inherited the British education system and common law legal system. Around 20 percent of the country is Anglophone, and have long complained about discrimination by the French-speaking majority.
The heavy-handed government response to the 2016 strikes led calls for independence from Anglophones, and the administration of President Paul Biya responded with more violence, driving many English speakers to back the separatists.
"Look at Ethiopia and Eritrea. It took at least forty years of fighting and talking before they came to a conclusion. For South Sudan, it was 48 years of fighting and talking before they came to a conclusion. I don't understand what is wrong with Cameroonians. You start a fight, and you want results the next day. Whoever started this war has plunged our country into something that the effects will follow us for at least 50 years," Nkea told CRTV, the state broadcaster.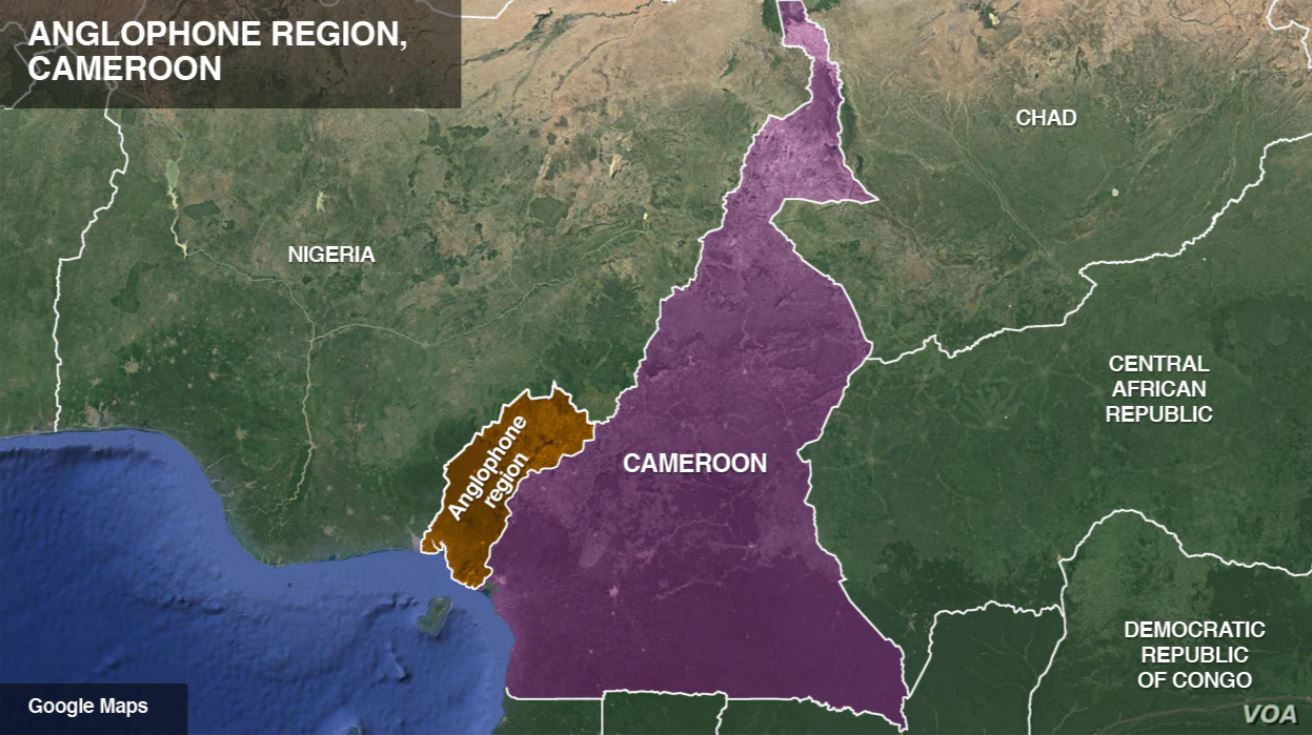 Bamenda is the capital is the capital of the North West Region, and the Bamenda Ecclesiastical Province covers both Anglophone regions of Cameroon.
The archbishop called on Cameroonians to be ready for the long haul, saying the fighting won't just magically go away anytime soon.
Nkea said both government soldiers and armed separatist groups have violently affected the civilian population on a daily basis, noting that he has been asking both sides to be more humane as they fight.
"We have tried to talk to the soldiers: don't treat the population as if they were a foreign and conquered people. After this thing is over, we are going to sit down again as brothers and sisters as we were. On the other hand, we are saying to the boys, (separatist fighters) don't go targeting soldiers and killing them and making them to unleash their venom on the population," he said.
In over four years of fighting, at least 3000 have been killed, according to the United Nations, and over a million forced from their homes. In addition, several villages have been totally destroyed,
Last year, the government organized what it called a "Major National Dialogue" to try finding solutions to the crisis.
The meeting proposed several recommendations, including the adoption of a special status for the two Anglophone regions, the restoration of the House of Traditional Chiefs, the election of local governors, the immediate reinstatement of certain airport and seaport projects in the two regions, and the rapid integration of ex-combatants into society.
In his 2020 end-of –year address to the nation, Biya lauded what he said was the government's "commitment to openness and dialogue."
However, Nkea said the Major National Dialogue, in which he took part, was a charade.
"The people's hope is in dialogue," he said.
"What we did last year, if the government considers that that was dialogue, then the government does not understand dialogue. And if the boys who were fighting considered that that was dialogue,it means they do not understand dialogue. Dialogue is a discussion between a small group of people, opposing parties who look at the things that divide them and look for common ground. You cannot do this with a thousand people," the archbishop explained.
Despite this, Nkea was commissioned by the government to go to Cameroon's South West Region explaining what that major national dialogue was and what it could achieve. He was criticized by many separatists who claimed he was compromised by the agreement.
The archbishop said his only mandate was to preach peace.
"If I don't talk peace, what will I talk on earth? I better resign, until my last breath, I will talk about peace. You can say I am compromised, how that changes my vocation as a priest," he said.
Father Aaron Suh, a priest serving in the Nkolbisson neighborhood of Yaoundé, said the Church needs to do more to influence Cameroon's leaders to help achieve peace.
"The Church has a lot of her children in high places in this country," he told Crux.
"I know the leaders of the Church can step forward to those children and talk to them and remind them of their Christian duty and remind them of the fact that they are there because God wanted them to be there," he added.
"The Bible says all authority comes from God, but you who receive authority from God must submit to God, so that you better put such authority into practice. So, the Church should remind those who are up there who are Christians that they have the obligation of bringing the peace Christ has brought to everybody. They have the obligation of searching lasting solutions so that everybody can find joy and find peace," Suh said.