Pakistan leader says Islamic societies face 'duty' to protect religious freedom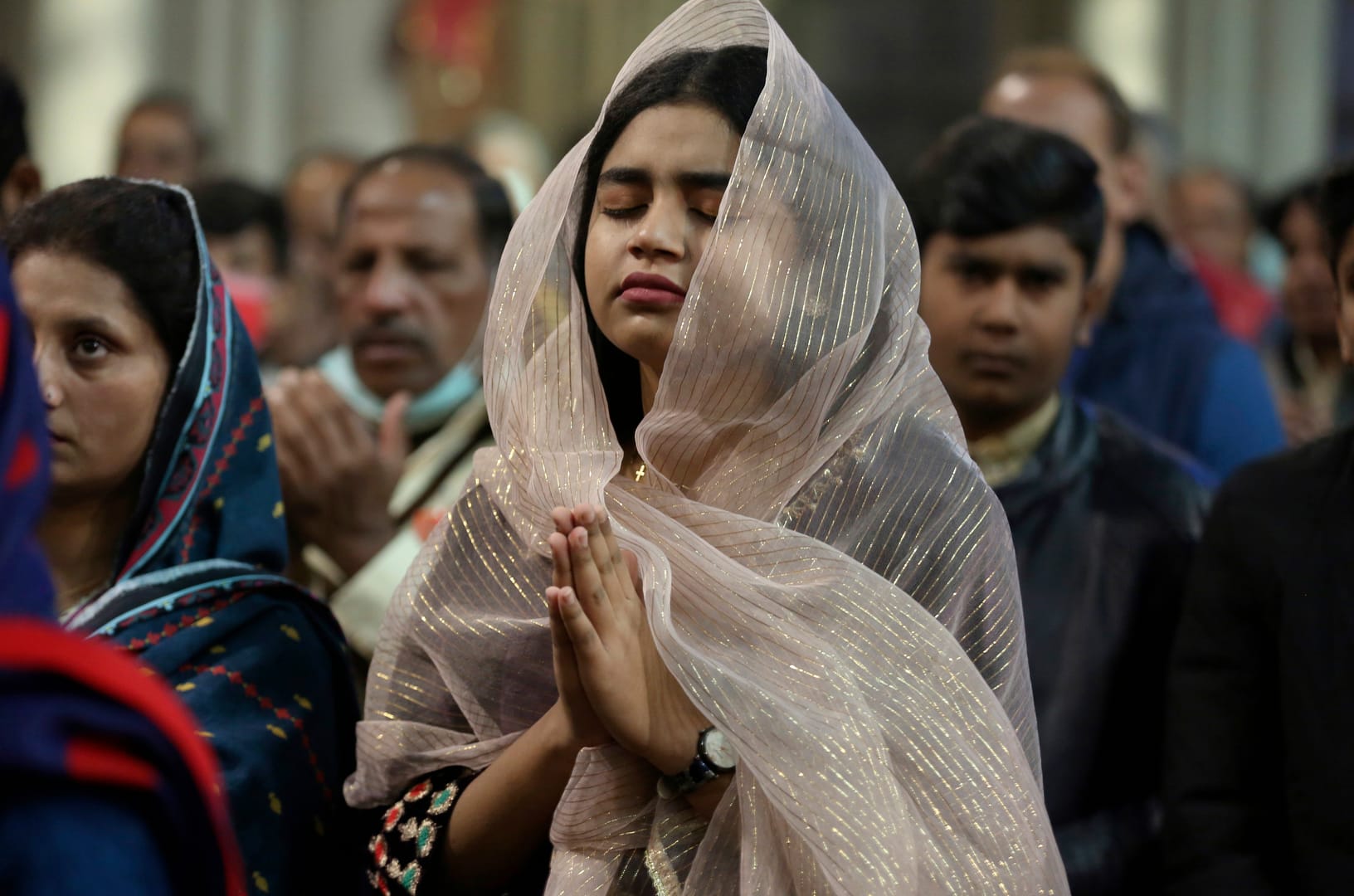 MUMBAI – Pledging respect for religious freedom, the president of the world's second-largest Muslim nation has asserted that it is the "duty" of Islamic societies to safeguard the "honor, dignity, life and property" of followers of other religions.
President Arif Alvi of Pakistan made the remarks during a Jan. 25 interfaith conference in Islamabad, the Pakistani capital, in which a number of Catholic figures participated, including Andrea Riccardi, founder of the Community of Sant'Egidio, as well as Archbishop Christophe Zakhia El-Kassis, papal ambassador to the United Arab Emirates, and Archbishop Joseph Arshad of Islamabad.
"People learn from what they see, and friendship between religious leaders teaches us to live together," Alvi said, insisting that "political, social, cultural, legal and religious freedoms" should be ensured "for the followers of all religions."
At the same time, Alvi also condemned the recent burning of a Quran during a protest in Stockholm in front of the Turkish embassy to Sweden, which had been organized by a right-wing anti-immigrant politician. Calling the act "hate speech," Alvi urged the international community to take steps to prevent such gestures in the future.
The notes from Alvi reflected what some observers describe as a mixed bag in terms of religious freedom in Pakistan.
On the one hand, the constitution guarantees that "every citizen shall have the right to profess, practice, and propagate his religion." On the other, critics say that enforcement of the country's notorious blasphemy laws, under which an act such as that in Stockholm would be considered a crime, often works to punish and marginalize religious minorities.
Alvi's criticism of the Quran burning was echoed by Dominican Father James Channan, director of a Dominican-sponsored Peace Center in Lahore.
Channan demanded that the government of Sweden to bring the culprit to justice, saying that the act caused "pain and anger" among Muslims around the globe, and expressing his solidarity with Muslims.
Yet Channan also called upon Pakistan's government to step up its own efforts at promoting tolerance, such as including materials on interfaith dialogue and peace in the mandatory school curriculum so that "students open their vision and  have positive attitude towards believers of all religions."
Riccardi described annual inter-faith gatherings organized by Sant'Egidio ever since St. John Paul first hosted a summit of religious leaders in Assisi in 1986 as a model.
"Our meetings of prayer, friendship, dialogue are a challenge to hate and war. A movement that has broken down walls and united in dialogue," he said. "Over the years, the conviction has matured that peace is always possible!"
"Religions are sometimes fuel on the fire of violence," Riccardi said. "They are incendiary, because they are unfaithful to culture of their history. But religions can be water that puts out the fire of war and hatred. Our history, dear friends, shows that every true believer must have the courage for peace."
Riccardi also said that minorities had a right to their identity as it strengthened the foundations of a nation. He said dialogue should be promoted at all levels of society, different religions should promote the common good and welfare of humanity, and that war is the mother of poverty. The religions, Riccardi said, can help reduce wars, conflicts, and hatred.
Channan expressed his gratitude to Pope Francis and the Grand Imam of  Al-Azhar, Ahmed el-Tayeb, for signing a "Human Fraternity" document, which, Channon said, needs to be studied and acted upon by religious leaders and scholars. The text was signed by Francis and el-Tayeb during the pontiff's February 2019 trip to the United Arab Emirates.
Maulana Abdul Khabeer Azad, a leading Muslim religious scholar in Pakistan, called for international laws against hate speech, and also defended Pakistan's track record in combatting terrorism and religious extremism.
Among other things, Khabeer noted that Pakistani religious scholars had issued a unanimous religious decree against suicide attacks, terrorism and extremism.
Channan's overall assessment of the gathering was positive.
"Now is the time that religious scholars and civil authorities need come together to solve the problem in which religion is used to settle personal scores," he told Crux. "We still see people discriminating and persecuting others in the name of religion, depriving others of their basic human rights on account of their religious affiliation."
"Interfaith dialogue gatherings help to defuse the tensions and build trust, respect others and solve issues peacefully through dialogue," he said, adding that the Islamabad conference promoted "building relations on strong foundations while respecting the religious affiliations of every human person."