Sri Lanka cardinal hails verdict against ex-president in Easter Sunday bombings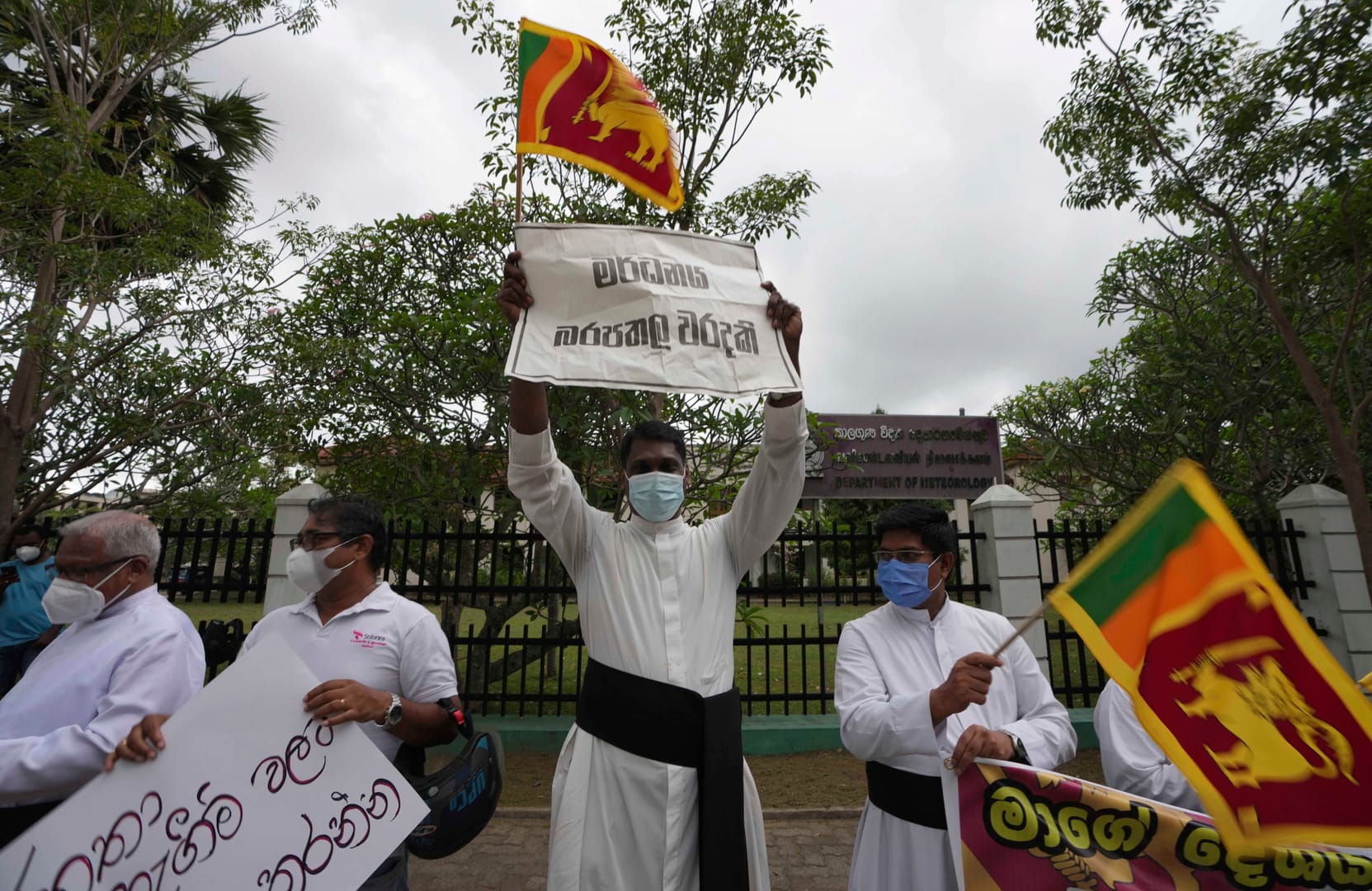 MUMBAI – Sri Lanka's top Catholic prelate has hailed a Supreme Court verdict against the country's former president and top security officials for failing to stop an Easter Sunday attack in 2019 that left more than 200 people dead, but called it merely a "milestone" on the way to criminal liability and a possible prison sentence.
On Thursday, the Sri Lankan Supreme Court found that former President Maithiripala Sirisena and four other officials had credible, detailed warnings of an imminent attack in April 2019 but failed to take any action, denouncing what judges called "reckless failure on the part of the executive branch of the government."
Sirisena was ordered to pay roughly $275,000 out of his personal assets into a compensation fund for survivors and families of victims. Former Police Chief Pujith Jayasundara and former State Intelligence Services Chief Nilantha Jayawardena were each ordered to pay $200,000, former Defense Secretary Hemasiri Fernando $135,000, and former National Intelligence Director Sisira Mendis $27,000.
The case against Sirisena and the other former officials had been filed by 12 parties, including the Bar Association of Sri Lanka, several Catholic priests, a father who lost his two children in the attack, a local businessman and others. It was heard by a seven-member bench headed by Chief Justice Jayantha Jayasuriya.
On April 21, 2019, which was Easter Sunday, three churches and three luxury hotels were bombed in a series of coordinated attacks. ISIS spokespersons would later claim responsibility for the bombings, saying the targets had been Christians and citizens of countries involved in the anti-ISIS coalition.
Hotels hit by explosions included the Shangri-La, Kingsbury and Cinnamon Grand hotels and one other, all in Colombo, the Sri Lankan capital. The three churches struck were the Catholic Shrine of St. Anthony in Kotahena, Colombo, the Catholic Church of St. Sebastian in Negombo and the Zion Church in Batticaloa. At least 45 foreign nationals were among the dead.
Though the Islamic State claimed responsibility for the attacks, with the lesser-known jihadist group National Thowheed Jamaath, it soon emerged that Sri Lankan intelligence services had been alerted that an attack was in the works, both by domestic sources and also tips from India's intelligence service.
That information included the identity of the main perpetrator of the attacks and that both hotels and churches were likely to be targeted, yet no additional security measures were adopted.
"This court cannot get away from an irresistible conclusion that the churches lay vulnerable and exposed to imminent attacks," the judges said in their ruling.
Cardinal Malcolm Ranjith, the highest-ranking Catholic prelate in Sri Lanka, told reporters Friday he hopes this will not be the last word on Sirisena's responsibility.
"Based on this verdict we expect this case to be taken forward," Ranjith said. "Justice for the victims will only happen when the entire truth comes out. This decision is just a milestone in that journey."
"This is a beginning, and it is a very happy beginning, and we are very happy that the learned judges gave us such hope for a future for this country, which is a much-needed hope for the developing of our nation," Ranjith said.
So far, neither Sirisena nor the other former officials have responded publicly to the verdict.
Duthika Perera, an attorney representing Ranjith, said the church expects the attorney general to file criminal charges against Sirisena and the others.
"Overall we are satisfied by this judgement and the Archbishop of Colombo is anticipating that the attorney general will also take steps to criminally prosecute against these respondents based on the findings of the Supreme Court," Perera said.