Koningshoeven Abbey in the Netherlands has launched an online platform for aspiring monks: eNovice. This digital novitiate is a world first, according to the Dutch Trappists.
The purpose of this platform is to help men discern their vocation for the monastic life, said Jan-Willem Wits, communications advisor and project leader at eNovice.
In an interview with the Dutch Catholic weekly Katholiek Nieuwsblad, Wits – himself a lay connoisseur of religious life – says that life at the monastery is often romanticized.
"Some people think that the monks are reading books all day long, or that the monk's life is a kind of permanent vacation," he said.
According to Wits, out of every twenty men who register for an introductory meeting at a monastery, only one or two remain. This process costs the monks of Koningshoeven Abbey in Berkel-Enschot a lot of time.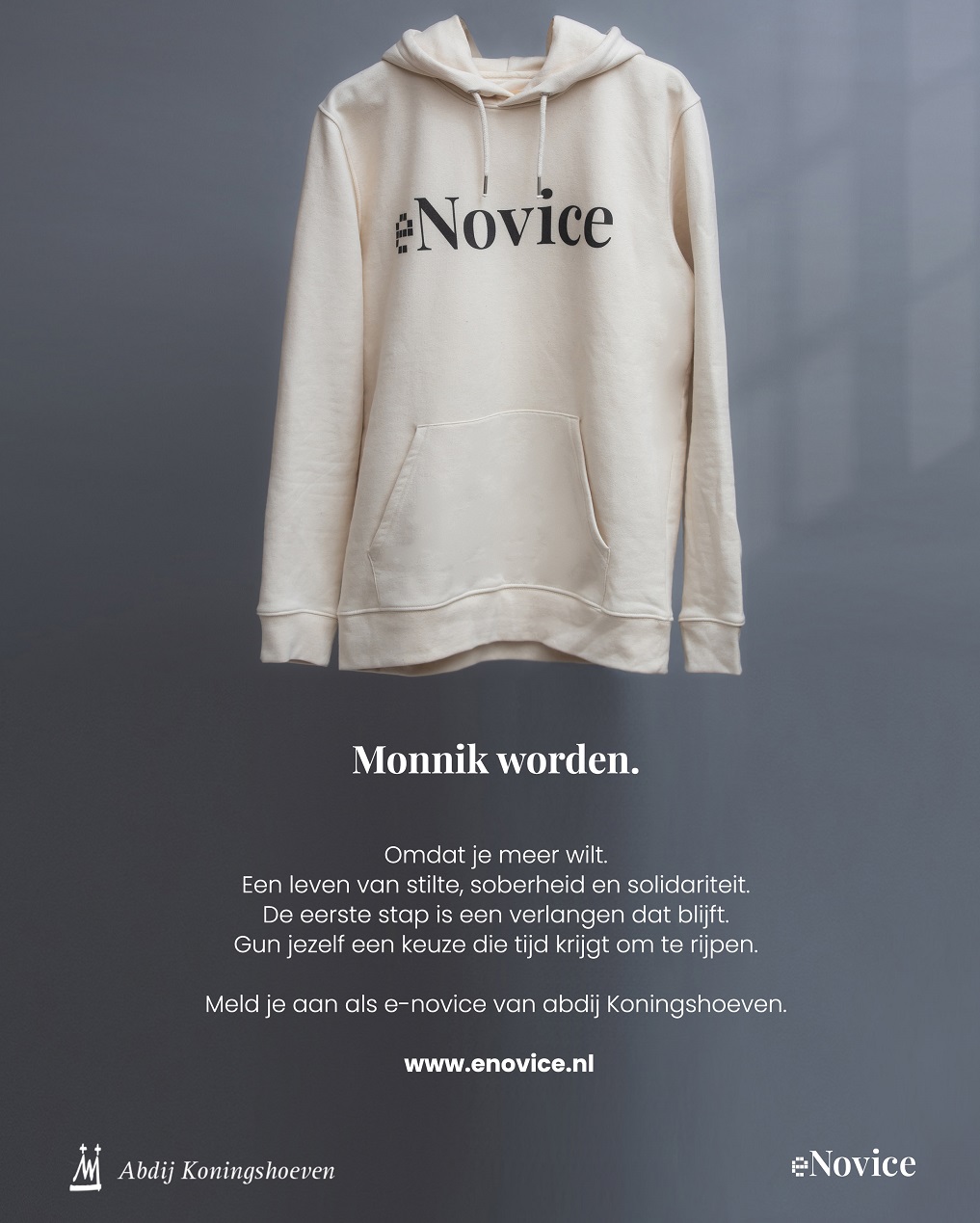 So when they wanted to start a vocations campaign two years ago, Wits came up with the idea of ​​eNovice. In this way people who are interested in monastic life are provided with everything that is necessary for preparing for the first 'real' introductory meeting.
The website eNovice.nl contains a lot of information – including texts and video testimonials from the Trappists – about the road to the monastic life. Everything is explained: From the first visit to the taking of perpetual vows.
It is also possible to become an 'eNovice' and enter the abbey's digital novitiate. Those interested will receive inspirational e-mails, can take online courses, and have an e-novice master to guide them. The Dutch abbey claims to be the first in the world to have an online program of this sort.
The Trappists think it is important that the candidates take their time to make a proper choice.
"Life in the world is very different from life in a monastery," said Wits, noting there's a lot one gives up upon entering the monastery.
"What is really intense for most," explained Wits, "is the lack of freedom of choice. Realizing that you cannot simply go out to visit a family member for his birthday, for instance, is difficult."
So is religious life primarily meant for introverts and loners? Absolutely not, Wits told Katholiek Nieuwsblad: "I once asked the abbot how he can see whether a candidate will go ahead. He then replied, 'I can tell by his social behavior'."
A focus on his fellow man and empathy are crucial qualities for a man who wants to live happily in a monastery.
"Someone who has trouble dealing with other people, is better off not becoming a monk," Wits said.
The monastery cannot be seen as some sort of refuge from worldly problems either.
"Monks often say that all the problems you have in the world, you will take with you into the monastery," explained Wits.
Perhaps at first sight eNovice comes across as an anti-advertisement for the monastic life. But the Dutch Trappists hope that this sobering approach will attract men who "are convinced that this way of life is what God invites them to."
"It starts with wonder… that's how I want to live! There must be a sense that this kind of life is right for you. The tight rhythm of work and prayer gives depth to your life. It's like 'less is more.' You strip away a lot, but it takes you to the essence of life," Wits said.
This article was translated for Crux by Anton de Wit.