Belarus church denounces anti-Catholic cartoon depicting priests as Nazis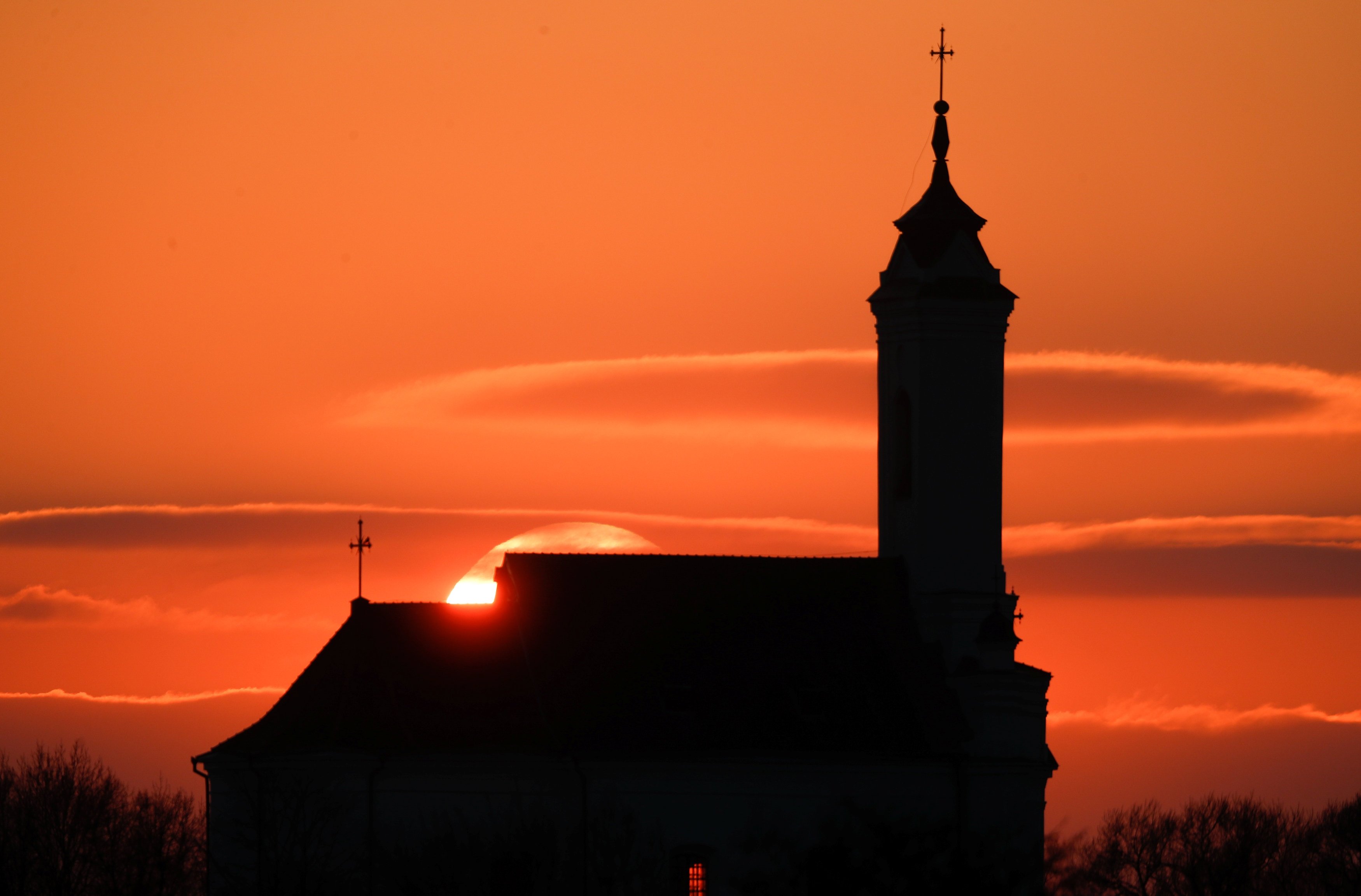 WARSAW, Poland — The bishops' conference of Belarus accused state media of stoking anti-Catholic feeling, after an official newspaper equated priests with Nazis in a front-page cartoon.
"This publication inflicts moral damage on Christians of all denominations — it deliberately, maliciously distorts the truth," the conference said Sept. 7.
"A caricature in which the cross turns into a swastika and (a) swastika is depicted in place of a cross not only insults priests, but above all desecrates the cross of Christ."
The statement said the image had "deeply offended" Catholic religious feelings and incited public hostility toward the church just before Belarus' Sept. 17 National Unity Day.
The statement was published in reaction to the Sept. 7 cartoon in Minskaya Pravda, a daily belonging to the Belarusian capital's regional government. It depicted four priests before a mock icon of Catholic clergy martyred at Rosica in 1943.
The cartoon showed a priest wearing a swastika in place of a pectoral cross, with Belarus' banned red-white national flag under his arm, singing the anthem "Magutny Bozha" ("O God Almighty), which was denounced in a July 3 speech by President Alexander Lukashenko shortly before a police raid on Minsk's Catholic cathedral.
The cartoon small print said "Magutny Bozha" was a "hymn for collaborators," adding that Catholic authorities had ignored warnings to stop allowing it in churches.
In a Sept. 7 social media post, the bishops' spokesman, Father Yuri Sanko, accused Minskaya Pravda's editors of "spitting in the face of several million Catholics" by publishing the cartoon, adding that he and other priests would continue "praying for enemies of the church."
The same day, Auxiliary Bishop Yury Kasabutski of Minsk-Mohilev said on social media: "Such articles do not promote peace and harmony in our country. Forgive them, Lord, for they know not what they do!"
Meanwhile, the ecumenical Christian Vision organization said the image clearly defamed the church and urged the Vatican to respond.
"It was published on the front page of an official publication, which indicates support for such anti-Catholic attacks by the state," Christian Vision said Sept. 7. "We call on the Holy See to pay attention to this state media incitement and respond adequately in defense of the interfaith world, the Catholic community and the rights and freedoms of believers."
The Catholic Church, making up around 15 percent of Belarus' population of 9.4 million, has been widely criticized for declining to condemn regime repression since Archbishop Tadeusz Kondrusiewicz returned from enforced exile in January.
However, the bishops' conference chairman, Bishop Aleh Butkevich, told Aid to the Church in Need Aug. 9 that Archbishop Ante Jozic, the Vatican nuncio to Belarus, had tried through diplomatic channels to find a peaceful solution to the country's crisis, triggered by mass protests against Lukashenko's discredited August 2020 reelection after 26 years in power.
The bishop added that local church leaders had also called for "peace, reconciliation and dialogue," while offering "all possible spiritual, psychological and sometimes material help" to people in difficulty.