Argentine bishops call publicly funded opera performance 'blasphemy'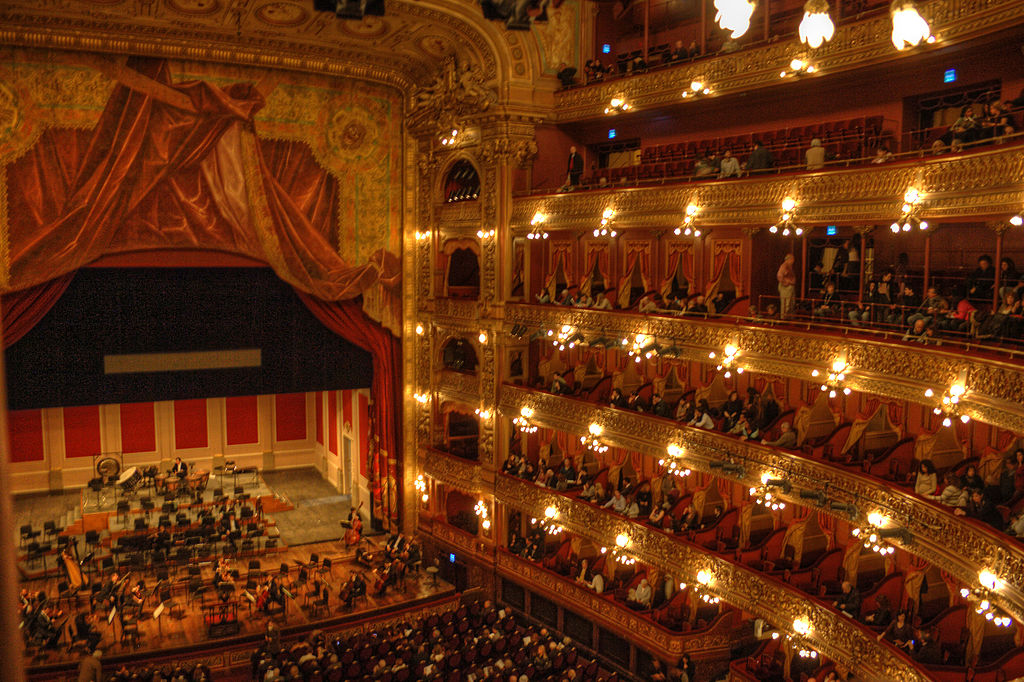 ROME – Argentina's bishops called a free performance of Handel's Theodora held in Buenos Aires "blasphemy" after the leading lady read texts from a feminist famous for so-called queer theology.
Handel's 18th century opera is about the life of the 4th century Roman martyr who was killed in Egypt during the Diocletian persecution.
The Buenos Aires performance directed by Alejandro Tantanian took place in the Teatro Colón, widely regarded as one of the ten best opera houses in the world due to it's acoustics. During the publicly funded event, actress Mercedes Moran read some of the writings of Marcella Althaus-Reid, a Protestant theological.
Among the sayings were: "The Virgin is a mummy slave of the poor," "God is the thick and sweet breath that bread produces in empty stomachs," and "priests make penitents kneel in front of their penises."
Father Eduardo G. Perez, who went to the play, published what he called the "sacrilegious" additions to Theodora, in a letter to the editor published by Argentine newspaper La Nacion.
The priest argued that he was hurt as "a Christian, as a priest, as a man of culture and as a citizen, who pays my taxes and buys my tickets with difficulty."
His complaints were echoed by the country's bishops' conference.
"They bastardized and blasphemed the faith and religiosity with words that cannot be accepted referring to the Virgin Mary," the bishops' conference wrote in a statement released this weekend.
These attacks "have been made no less than in the Colón Theater, icon of the culture of the City of Buenos Aires and of our homeland, where we Argentines delight ourselves with the art and music of the world; there expressions were said that outrage the sensitivity of a very important portion of our people, who beyond their religious belief, always respect the Virgin."
In Argentina, 62.9 percent of the population of 45 million describe themselves as Catholics, and though the percentage of regular Massgoers is much lower, the popular piety in the country is often expressed through devotion to the Virgin Mary. This was demonstrated during the first weekend of October, when tens of thousands of young people walked a 40-mile pilgrimage from Buenos Aires to Lujan, where a small terracotta image of Argentina's patroness is held.
The pilgrimage, the bishops noted in their statement, came "after a year full of hardships, uncertainties and anguish: Many, with their hearts pierced by the pain of having lost family members and loved ones."
"We ask the authorities to watch over a healthy and democratic society, in which all sacred symbols, of whatever religion they may be, are respected, as much as the free expression of artists is respected and defended," the bishops wrote in their statement.
Tantanian refused to apologize for the event.
RELATED: Our Lady of Lujan is a meeting point of Argentine Catholicism
"I understand that it can be annoying, as I can be annoyed by a lot of speeches that circulate. But from there to asking for resignations or resignations, or for one to retract, it seems to me not because there is freedom of expression," said the director. "We are saying what we believe about some issues and presenting an Argentine thinker [Althaus-Reid]."
He noted that what they wanted to do with the play was to introduce this theologian to her fellow countrymen who don't know her, and that the framing device of Theodora – who was murdered for her faith – was appropriate because Althaus-Reid, who is not a Catholic, "has an idea of theology for those who've been expelled from the Church and for all of those minorities who don't feel presented by it, but who have faith."
This is not the first time that the Argentine conference of Catholic bishops speaks out against what it perceived as a blasphemous "artistic" representation. For instance, in 2004, Argentine artist León Ferrari had a show in the city-funded Centro Cultural Recoleta in Buenos Aires. It included several paintings, heliographs and sculptures that organizers could affect the "religious sensibility" of those who attended. This included a series of collages that combined religious symbols with erotic images, while images of Christ and various saints burned in the artist's representation of hell.
The then archbishop of Buenos Aires and president of the conference, Cardinal Jorge Mario Bergoglio – now Pope Francis – wrote a letter calling the exhibit a "blasphemy," and expressed his sadness over the fact that the event was held in a cultural center "that is supported by the money that the Christian people and people of goodwill contribute with their taxes."