ROME—Pope Francis always has a packed schedule, but on Saturday he made time to meet a troubled fellow Argentine and mother of four: Lidia Guerrero, whose son, Victor Hugo Saldaño, has spent 20 years on death row in Texas waiting to be executed, despite a U.S. Supreme Court ruling finding racial prejudice in his sentence.
"I'm sure [Francis] will do all that is in his hands," Guerrero told journalists in Rome after her private audience with the pontiff.
"My son finds hope in my meetings with the pope," she added.
She refused to reveal many details of the meeting, only saying she felt welcomed by the pope, who "allowed me to share everything I wanted to."
This is the second time Guerrero has had the opportunity to talk with Francis, the first coming in 2014, at the end of one of the pope's public audiences, a few months before she saw her son for the last time in November 2014.
"My son's situation is desperate," she said on Saturday, at a press conference hosted at a hotel.
"In three opportunities, he's asked to be killed … what he leads is not a life, but psychological torture."
Saldaño is confined in isolation, and according to his mother, the lack of contact with other humans has led him to want to die. Yet the two talks his mother has had with the pope, she said, "give him hope."
His only contact with the world outside are letters and the books his family send through two bookshops in Cordoba, Argentina, which had to be approved by the prison.
During her talk with journalists, Guerrero was accompanied by her lawyer, Juan Carlos Vega, who helped present the case to the Inter-American Commission on Human Rights.
"This isn't just one more death penalty case," Vega said.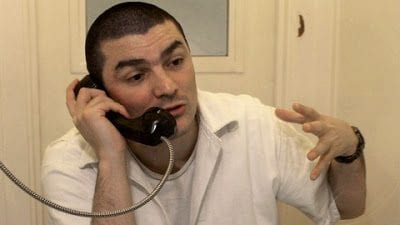 Saldaño was born in Cordoba, Argentina, in 1972. On November 25, 1995 he and a Mexican friend, Jorge Chavez, kidnapped American Paul King at a parking lot of a supermarket in Plano, a wealthy suburb in Dallas.
They drove him to a wooded area, stole $50 along with a plastic watch, and Saldaño shot him five times.
The Argentine confessed, and by July 1996 he had been sentenced to death.
As her mother said on Saturday, he was on drugs at the time. Guerrero and her lawyer don't argue that he's innocent, but that he deserved to be sentenced to life in prison rather than to death.
One basis for the death sentence was the report of a psychiatric expert, who claimed that Saldaño was prone to backsliding if he lived because that's what statistics allegedly show among Latino convicts.
In 2002, the U.S. Supreme Court sent the death sentence back to the Texas Court of Criminal Appeals for review because of ethnic discrimination. In 2005, he was once again sentenced to death.
Yet according to Vera, the second ruling is even worse than the first, because it doesn't take into consideration the fact that according to a precedent from a case called Soering vs the United Kingdom, Saldaño was mentally incapacitated.
Vera contends the ruling, from 1989, established that after four years on death row a person's psyche is broken, meaning Saldaño was incapable of defending himself the second time.
"What we want is for him to leave death row and be placed in a federal psychiatric institution, because today he can't be anywhere else," he said.
Guerrero said she's praying Francis is able to do something on her son's behalf, and for all those in the death row around the world – currently over 3,000 in the United States alone.
If Francis does intervene, it wouldn't be unprecedented: In 1999, Pope John Paul II won a reprieve from Missouri's then-Governor Mel Carnahan on behalf of a prisoner scheduled for execution who instead was ordered to serve life in prison without parole.
The Argentine pontiff has appealed for a global end to capital punishment several times, the last one being this February, when he told thousands gathered in Rome's St. Peter's Square that the sixth commandment "You shall not kill" applies to the innocent as well as the guilty.
Last September, when he addressed a joint session of the US Congress, the pope said, "Every life is sacred, every human person is endowed with an inalienable dignity, and society can only benefit from the rehabilitation of those convicted of crimes."
He also offered encouragement to those convinced that just punishment must never exclude hope and the goal of rehabilitation.