Houseparent at Catholic school waives hearing in sex assault case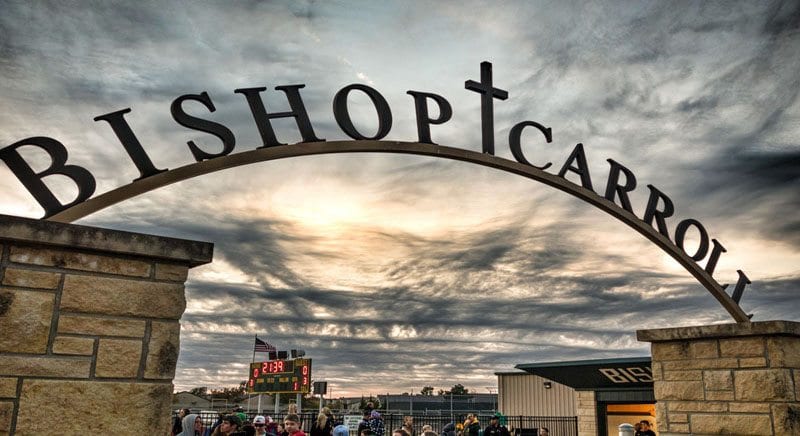 EBENSBURG, PA — A former houseparent at a Pennsylvania Catholic school who's accused of sexually assaulting two Chinese international students has waived his right to a preliminary hearing.
Twenty-eight-year-old John Bowman Thornberry, of Mills River, North Carolina, appeared in a Cambria County court on Tuesday. A judge reduced his bond to $100,000.
Thornberry was hired in 2014. He was removed in February from his job overseeing Chinese international students at Bishop Carroll High School in Ebensburg. One student said Thornberry fondled him. Another boy said he fought off a molestation attempt.
Authorities say Thornberry denied touching the students in a sexual manner during an interview with investigators. He faces charges including attempted indecent assault and institutional sexual assault.
Thornberry's attorney says the defense is looking forward to the resolution of the charges.
A criminal complaint filed as part of the legal proceedings says Thornberry was responsible for assisting students with homework assignments and transportation, along with accounting for their whereabouts outside the classroom.
Officials say they're trying to locate at least one other possible victim. The alleged incidents occurred in the school residence hall where the student victims were living, investigators stated in a criminal complaint.
"This is a disturbing case of a trusted school official violating the very students he was obligated to watch over and care for," Pennsylvania Attorney General Kathleen Kane said in a written statement.
"It is unacceptable for anyone to harm a child," she said.
In March, the Attorney General's office released a grand jury report detailing allegations of sexual abuse against priests and other personnel within the Diocese of Altoona-Johnstown.
Bishop Carroll Catholic High School is still connected to the diocese, but is operated by its own CEO and board of trustees.
Thornberry's attorney, Dana Richardson, said her client looked forward to his day in court and that the defense believes he would be vindicated.