Principal back at school facing lawsuit over ex-employee in gay marriage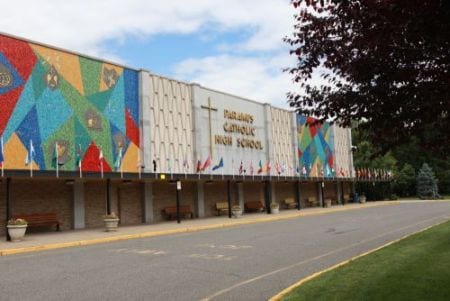 PARAMUS, N.J. — The principal of a Roman Catholic school in New Jersey has returned to work after being abruptly removed last week.
The Record reports a letter from the superintendent of schools for the Archdiocese of Newark states Principal Stephanie Macaluso returned to Paramus Catholic High School on Monday.
Macaluso had been placed on leave without explanation along with President James Vail.
Macaluso declined to comment, and a message left for Vail wasn't immediately returned.
A spokesman for the archdiocese, which runs the school, says he can't comment due to privacy concerns.
A former dean of guidance is suing the school, saying she was fired because she's married to a woman.
The attorney for the school has said it's lawful for churches to require that employees subscribe to their tenets as a condition of employment.