Catholic women use letter to reject 'politics of fear' in 2016 race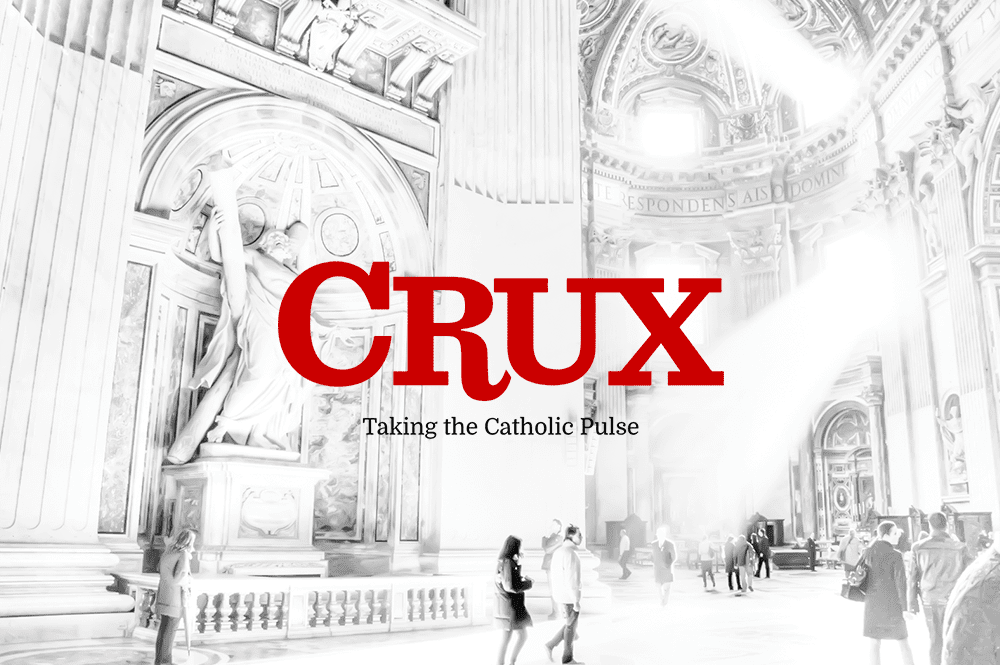 Facing a presidential campaign often dominated by what they term "the toxic politics of fear," over 70 Catholic women in America, representing a wide variety of political and theological positions, are setting their differences aside to campaign for what they see as an urgent priority: Defending their faith, their families, and the common good.
"Civil debate keeps democracy healthy," the women said in a statement released earlier in the week. "Neither party [Democratic or Republican] has a monopoly on wisdom or effective policies."
Partisan differences and personal ideologies must be set aside, they say, because the "urgency of our collective task" is bigger. As way of explanation, they note that nearly 1 in 5 children grows up poor, thousands of migrant children are torn from their parents, and families are excluded from economic opportunity.
Titled "Catholic Women and Mothers for the Common Good," the statement lists a series of concerns which they regard as beyond partisan politics, and should be tackled by society as a whole.
Among other things, they criticize the "demonization of Muslims, refugees and immigrants," saying it's antithetical to Christian leadership, it offends the gospel, betrays America's ideals and diminishes human dignity.
They also call for the protection of all children, "born and unborn," and the recognition of "family values" as more than a buzzword on the campaign trail.
"Catholic social teaching does not fit neatly into partisan boxes," they say. "Our faith calls us to affirm the sacred dignity of all life. This is why our Church defends life in the womb, the undocumented immigrant and the inmate on death row."
The letter, which can be signed here, also points to the importance of upholding the dignity of families, which "requires rejecting a consumer culture where sex is viewed as a commodity," as well as having access to paid parental leave, affordable child care, and a humane immigration system.
Signatories to the letter include Sister Carol Keehan, a Daughter of Charity, president and CEO of Catholic Health Association and Helen Alvare, professor of law at George Mason University.
Notably, by conventional standards Keehan would often be seen as a "liberal" and Alvare a "conservative," but they found common cause in the womens' appeal.
Keehan praised the fact that so many women, from very different backgrounds and perspectives on many issues, are saying in one voice that "this destructive way of making a point or winning an argument has to stop."
She told Crux that acrimonious politics not only produces bad outcomes, but it also "leaves the field littered with serious injuries" and it's "destructive of efforts to develop respectful children, who appreciate the dignity of all and who develop skills for resolving differences in appropriate ways."
"Most of all," Keehan said, "it is counter to the Gospel and the witness we owe the world."
Alvare praised the page-long statement for exuding reasonableness and "near comprehensiveness on Catholic Social Teaching."
The document, she told Crux, is not only beautifully phrased, but it shows genuine and touching regard for the many human lives at risk in our 21st century world.
"It did so much of what the Church does best when it comes to social justice: stick to passionate regard for human beings without political partisanship; and "loving one's neighbor" wherever they happen to be strewn on our path," Alvare said.
She said she signed it because it speaks strongly to the issues she treats daily: "A commodified sex culture, families' needs for a living wage and work policies allowing them to put care first, and advocacy for the invisible unborn."
Others signatories are Dominican Sister Donna Markham, president of Catholic Charities USA; Marie Dennis, co-president of Pax Christi International; the Leadership Team of the Institute Sisters of Mercy of the Americas; Patricia McGuire, president of Trinity Washington University; Helen Osman, former secretary of communications at the U.S. Conference of Catholic Bishops; and Dolores Leckey, founding executive director of the Secretariat for Family, Women, Laity and Youth at the USCCB.