Clinton campaign under fire for critical emails on Catholic Church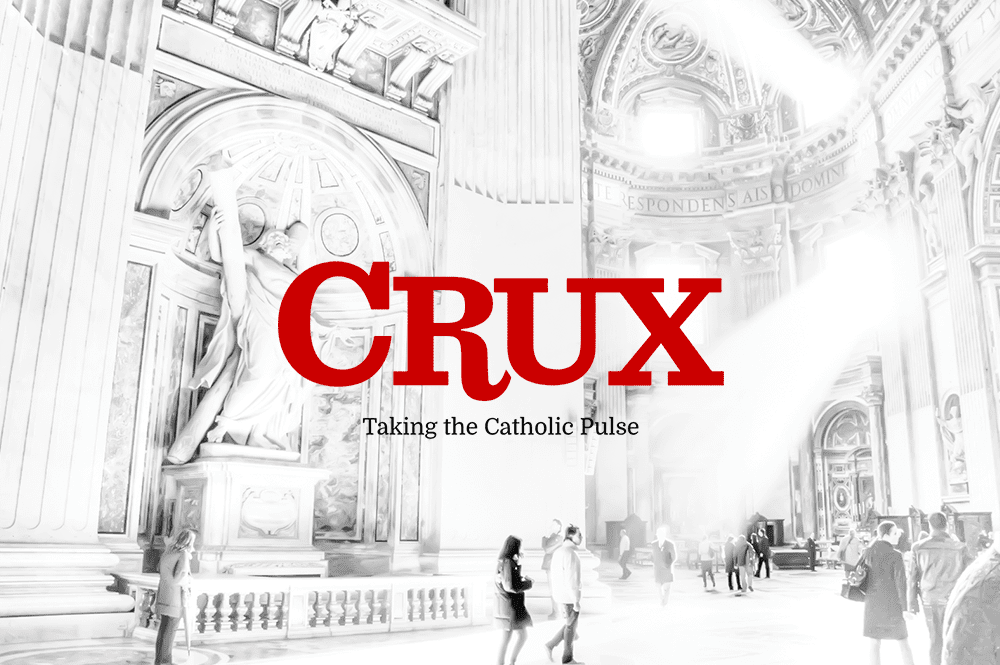 In a campaign that keeps getting stranger by turns, Hillary Clinton's presidential campaign drew sharp criticism from Catholics this week for emails from campaign staffers seen as mocking and hostile to the Catholic faith.
The groups Catholic Vote and the Catholic League both quickly put out statements of protest.
Catholic League's Bill Donahue said Clinton had a "moral obligation" to "sanction" her staffers.
Catholic Vote, a group which last week took Donald Trump to task for his widely publicized remarks about women, this week took on the Clinton campaign for comments its senior staff made about Catholics.
At issue was an email exchange that included the Clinton campaign's director of communications, Jennifer Palmieri. The exchange was released by the anti-secrecy group Wikileaks as part of its release of John Podesta's hacked emails.
In the emails, which copy Podesta, Clinton's campaign chair, Center for American Progress senior fellow John Halpin derides Rupert Murdoch and Wall Street Journal editor Robert Thompson for raising their children Catholic.
Halpin's email goes on to assert that the Catholicism of socially conservative Catholics is "an amazing bastardization of the faith." He adds: "They must be attracted to the systematic thought and severely backwards gender relations and must be totally unaware of Christian democracy."
In her email, Palmieri, who served as President Obama's director of communications before assuming her role in the Clinton campaign replies in a way seen as insulting to both Catholics and Evangelicals.
She wrote: "I imagine they think it is the most socially acceptable politically conservative religion. Their rich friends wouldn't understand if they became evangelical."
In a statement, Brian Burch of Catholic Vote said: "Everyone has a unique faith journey, and it's just insulting to make blanket statements maligning people's motives for converting to another faith tradition. Had Palmieri spoken this way about other groups she would dismissed. Palmieri must resign immediately or be fired."
In another email exchange, John Podesta, Clinton's campaign chair, talked about starting various groups in order to fundamentally change the Catholic Church.
Writing to Podesta, Sandy Newman of Voices for Progress – a non-Catholic – writes: "There needs to be a Catholic Spring, in which Catholics themselves demand the end of a middle ages dictatorship and the beginning of a little democracy and respect for gender equality in the Catholic Church."
Newman adds: "I have not thought at all about how one would 'plant the seeds of the revolution,' or who would plant them."
Podesta agreed that this was necessary, and noted he helped begin two groups to do as Newman suggests. Podesta wrote: "We created Catholics in Alliance for the Common Good to organize for a moment like this. But I think it lacks the leadership to do so now. Likewise Catholics United. Like most Spring movements, I think this one will have to be bottom up."
That email exchange, like Palmieri's, drew swift denunciations from Republicans, including House Speaker Paul Ryan, who said it showed a "staggering" disdain for the Catholic faith. The email reflected the Clinton campaign's "hostile attitude toward people of faith in general," he added.
Less commented on have been Clinton's own emails dealing with the Catholic Church that have been made public by the State Department.
In one 2012 email exchange, Neera Tanden, formerly a Clinton staffer, sends Clinton an article she wrote for The New Republic. The article discusses how Clinton – in a meeting attended by Tanden, Planned Parenthood, and others – hit upon the idea of putting contraception into health plans.
"And if that debate took place in a way that demonstrated the extremes of the anti-choice position—so be it," states Tanden's article.
Tanden's article makes clear its unhappiness with Catholic resistance to the HHS contraception, sterilization and abortifacient mandate, and notes that strategy of using contraception as a wedge issue "was also successful as a political cudgel, helping isolate extreme anti-choice advocates from the mainstream."
Clinton replied: "Can you believe we are still fighting this battle?"
Emails are not the only issue the Clinton campaign has faced with Catholics.
According to the Daily Beast Clinton's running mate has been taken to task for his political positions in opposition to Catholic teaching and for his association in the 1980s with a Marxist revolutionary priest, who advocated armed revolution.
The priest, Father James Carney, a former Jesuit whom Tim Kaine visited in Nicaragua, was killed – with possible CIA complicity – three years after that meeting. He was serving as "chaplain" to a force of nearly 100, many with Cuban training, that invaded Honduras from Nicaragua under the command of a former co-revolutionary of Che Guevara's Bolivian expedition.