Cardinal Dolan: a mother's womb is the primal sanctuary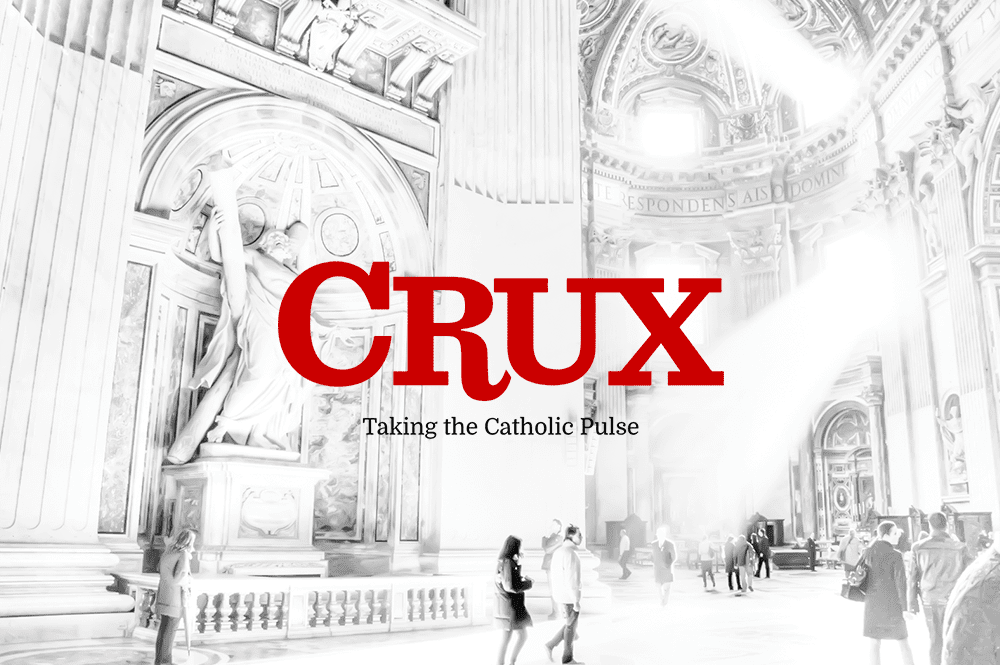 WASHINGTON, D.C. –– In a culture where abortion is prevalent, no one's rights are safe, Cardinal Timothy Dolan of New York insisted at a national pro-life Mass before the March for Life.
"We come together this sacred evening in a church we claim as a sanctuary, in a land historically termed a sanctuary, on a planet the creator intended as an environment of sanctuary," said Dolan, chair of the U.S. bishops' pro-life committee, in his homily at the March for Life vigil Mass on Thursday.
"Why?" he asked. "To reclaim the belief that the mother's womb is the primal sanctuary, where a helpless, innocent, fragile, tiny baby is safe, secure, nurtured and protected."
The March for Life vigil Mass was held Thursday evening at the Basilica of the National Shrine of the Immaculate Conception in Washington, D.C.
The national march is the largest pro-life rally in the world, annually drawing hundreds of thousands of walkers. It is held on or around the anniversary of the Roe v. Wade Supreme Court decision of January 22, 1973 that mandated legal abortion throughout the nation.
Dolan celebrated the Mass, joined by four other cardinals, 40 bishops, 320 priests, and 90 deacons. In addition, 545 seminarians were present, and an estimated 12,000 participants attended.
The Mass began a 14-hour overnight prayer vigil for life featuring devotions, confessions, and holy hours, that will conclude with a closing Mass at 7:30 a.m. on Friday, celebrated by Archbishop Gregory Aymond of New Orleans. An estimated 20,000 pilgrims will attend the Masses and vigil.
"In order for us to have a joyful pro-life witness, we need to be in a good place with God," Deirdre McQuade, assistant director for pro-life communications at the U.S. bishops' Secretariat on Pro-Life Activities, told CNA.
Churches and cathedrals were in ancient times places of shelter for refugees fleeing violence and persecution and "claiming the right of sanctuary," Dolan noted in his homily.
The pilgrims thought of America as a "sanctuary" as they fled persecution in 17th century England, he said, and "today refugees and immigrants continue to believe that this nation is still a sanctuary, as they arrive with relief and thanksgiving, and we pray this evening they are never let down!"
The environment is also a "sanctuary" for human life, he said.
However, as the "primal sanctuary," if the mother's womb is not a safe place for human life and is threatened by abortion, then no one is safe, Dolan warned.
"Can any of us be safe, can any of us claim a sanctuary anywhere when the first and most significant sanctuary of them all, the mother's womb protecting a tiny life, can be raided and ravaged?" he asked.
A host of evils occur if abortion is prevalent, he explained. "Should it shock us, my friends, as Pope Francis asks in his ongoing global examination of conscience, that a culture that violently intrudes upon the life of baby in the sanctuary of his or her mother's womb, would soon lose reverence for all places intended by God as safe, secure, and nurturing?"
"That such a society would begin to treat, for instance, the sanctuary of the earth's environment as a toxic waste dump? Would begin to consider homes and neighborhoods as dangerous instead of as sanctuaries where families are protected and fostered? Would commence to approach the poor as bothersome instead of brothers? Would burden the dying with guilt for just wanting peacefully and patiently to savor each day until God takes them, pressuring them instead to suicide?"
St. Peter's Square, Dolan noted, was constructed by the architect Bernini to resemble, with its sets of colonnades opened wide, "the arms of God the Father, the outreach of Jesus gathering us in, the embrace of our Mother Mary and holy Mother Church, all tenderly protecting her children."
Likewise, the Church must be a sanctuary for all peoples, and the womb must be a sanctuary for all life, he insisted.
"So this evening, in this sanctuary, we praise you, dear God, for those assurances and encouragement of this evening; we have confidence in the sacredness of sanctuary, the sanctuary you intended this earth, this life, your Church, the womb to be, to protect your children and we entrust to you all our efforts to uphold the sacredness, the sanctuary, of human life itself," he concluded.