U.S. anti-Semitism feared to rise if incidents aren't condemned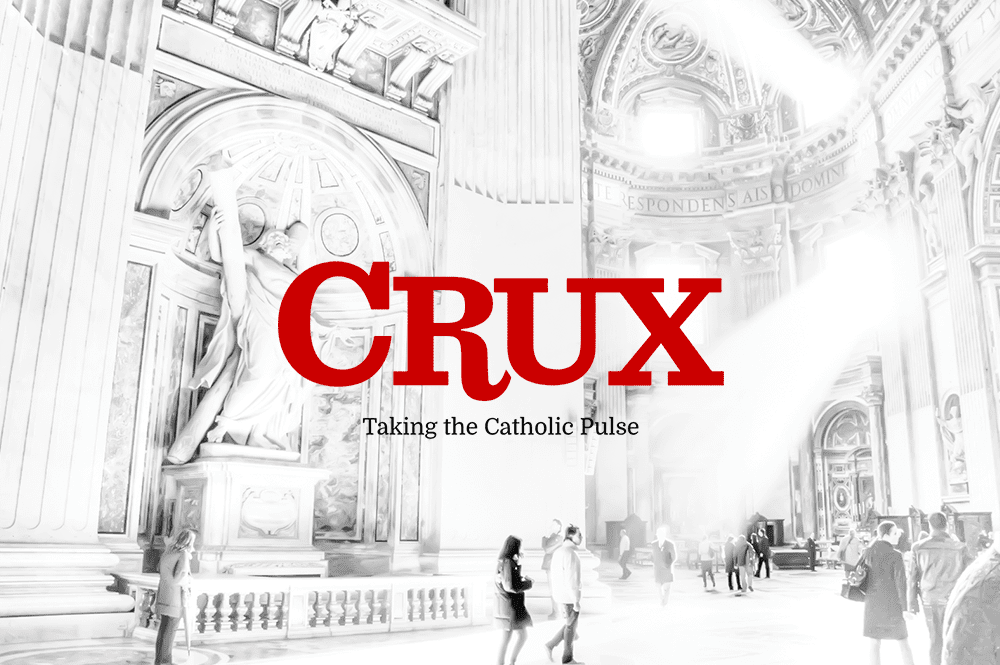 WASHINGTON, D.C. — Anti-Semitic incidents in the United States must be prosecuted and condemned by the government to curb their rise, a religious freedom expert insists.
Regarding recent bomb threats made to Jewish community centers and the desecration of a Jewish cemetery in Missouri, there must be "very vigilant enforcement of the law," said Prof. Daniel Mark of Villanova University, who serves on the U.S. Commission on International Religious Freedom.
"It's kind of a shame," he told CNA, that "a lot of these crimes go unpunished." They must be recognized for what they are and condemned, he added. "If you're not willing to recognize what it is and call the thing by its name, you're going to have a hard time addressing it."
Jewish leaders have been alarmed at the rise in anti-Semitic incidents in Europe in recent years, from the desecration of synagogues to attacks on Jews wearing religious symbols in public to violent attacks like in 2015, where a gunman who pledged allegiance to ISIS took hostages at a Paris kosher market and killed four.
The incidents have grown so numerous and so serious that questions have been raised about the future of Jewish communities in Europe.
However, the fervor of anti-Semitism in the U.S. has risen as well, religious freedom advocates have warned.
The Anti-Defamation League reported a sharp rise in violent anti-semitic assaults in 2015, and leaders noted a distressing surge in online harassment of Jewish reporters during the 2016 presidential election and the proliferation of anti-Semitic conspiracy theories on the internet.
Shortly after Trump's election to the presidency in November, white nationalist leaders gathered at the Ronald Reagan Building in Washington, D.C. Richard Spencer said "Hail Trump, hail our people, hail victory!" and was met with fascist salutes.
The U.S. Holocaust Memorial Museum responded that they were "deeply alarmed" at the gathering and its anti-Semitic rhetoric.
In recent weeks, there have reportedly been dozens of bomb threats made against Jewish community centers in the U.S.  A Jewish cemetery in Missouri was vandalized recently and as many as 200 headstones were reportedly damaged.
President Trump must speak out forcefully against such behavior but he has not, advocates warn, and he has even partly enabled such behavior amongst many of his far-right supporters.
"I think in some cases anti-Semites may feel emboldened by the rise of Trump," Mark noted of the election year incidents.
"Now that's not to say that Trump himself is an anti-Semite in the way they are, but I think again, it is fair to say that Trump probably could have done more during the campaign to make it clear to his supporters that these kinds of attitudes and this kind of behavior is not tolerable, it will not be tolerated."
Such behavior must be condemned, and Trump did not speak forcefully enough against it during the campaign, Mark insisted.
"Instead it seems like he chose the path of saying just little enough that those people could tell themselves that secretly, he's on board with them and their bad motives, which I don't believe he is."
President Trump denounced anti-Semitism on Tuesday as he spoke at the newly-opened National Museum of African-American History and Culture in Washington, D.C.
"This tour was a meaningful reminder of why we have to fight bigotry, intolerance and hatred in all of its very ugly forms," he said. "The anti-Semitic threats targeting our Jewish community and community centers are horrible and are a painful and a very sad reminder of the work that still must be done to root out hate and prejudice and evil."
However, his statement came after weeks of statements – or omissions – that drew more concerns about his administration's response to anti-Semitism.
In his January 27 remarks on International Holocaust Remembrance Day, President Donald Trump left out any specific mention of the Jewish people, a mention made by the White House in past years.
For instance, President Obama in 2015 said that "the American people pay tribute to the six million Jews and millions of others murdered by the Nazi regime."
In 2016, in his remarks at the Righteous Among Nations Awards Dinner at the Israeli Embassy in Washington, D.C., President Obama insisted that "we must confront the reality that around the world, anti-Semitism is on the rise" including in the United States.
Then last week at a November 16 press conference, Trump was asked by reporter Jake Turx, writing for the Jewish magazine "Ami," about the rise in anti-Semitic incidents.
While Turx noted there were no accusations of anti-Semitism leveled against Trump by members of his community, he added that questions do exist of how the Trump administration would respond to the other anti-Semitic incidents nationwide.
As Turx cited reports of bomb threats made against Jewish community centers, Trump interrupted him and scolded him for not asking a simpler question, calling it "not a fair question." He asked Turx to sit down and told him "I understood the rest of your question."
"I am the least anti-Semitic person that you've ever seen in your entire life," Trump began, calling himself also the "least racist person." When Turx interrupted to follow up his question, Trump ordered him to "quiet" and said he hated both the "charge" of anti-Semitism leveled against him and Turx's "question."
The day before, at a February 15 joint press conference with Israeli Prime Minister Bibi Netanyahu, Trump was asked by a reporter about the rise in anti-Semitic incidents:
"And I wonder what you say to those among the Jewish community in the States, and in Israel, and maybe around the world who believe and feel that your administration is playing with xenophobia and maybe racist tones?"
President Trump responded first by pointing out his Electoral College victory and the "tremendous enthusiasm" for his administration in the country. He then promised to "stop crime in this country" and would work "to stop long-simmering racism" and noted that he had "so many (Jewish) friends" and family.
The advocacy group Human Rights First criticized Trump's answer, calling it "inappropriate" and saying it "widely missed the mark."
"The president's response today once again highlights a deeply concerning trend toward accommodating anti-Semitic voices and failing to clearly and unequivocally denounce hate," Susan Corke of Human Rights First stated.
"His inappropriate response is all the more troubling given his campaign's association with anti-Semitic tropes, his administration's embrace of individuals with deep ties to anti-Semitism, and his decision not to include any reference to the Jewish people in his statement on International Holocaust Remembrance Day."
On Tuesday, however, Human Rights First commended Trump for finally issuing strong statements against anti-Semitism, saying they were "necessary and overdue."
"These declarations, while welcome, are a departure from those made by the president during his campaign and post-inauguration, that animated those with anti-Semitic and other racist views into reprehensible acts of hatred," the group continued.
Words must be accompanied by action, they added, like "by improving data collection and providing additional resources to protect communities."
"A national leader failing to clearly denounce harmful speech can serve to embolden extremist voices and serve as a legitimation of violence," they stated. "President Trump should make clear immediately that he condemns all forms of anti-Semitism and intolerance, and that he will do everything in his power to support investigations and prosecutions of hate crimes."