U.S. meeting of popular movements takes on racism, Trump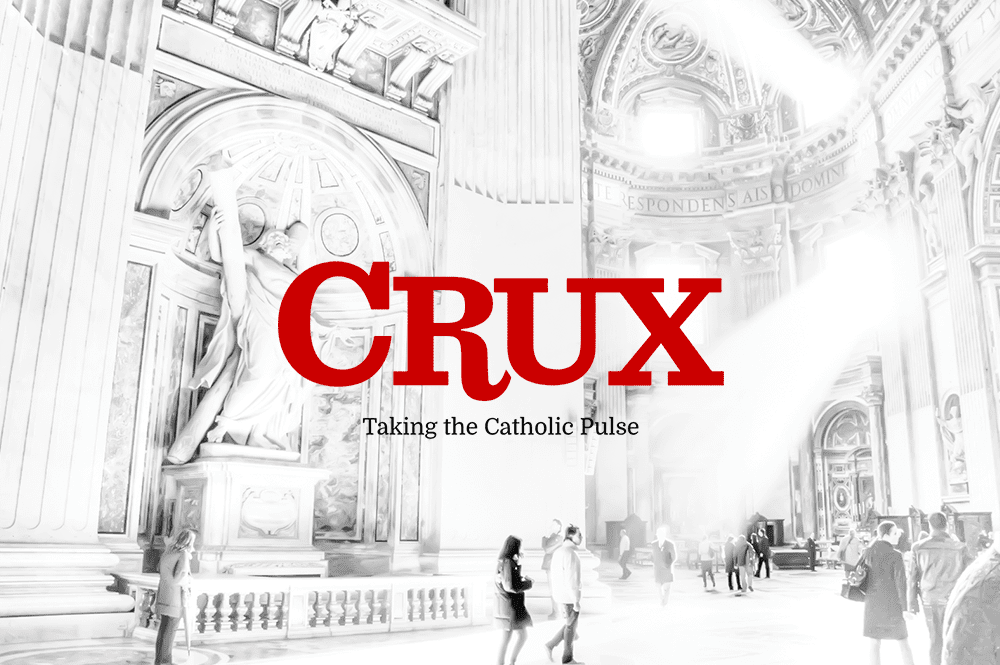 Denouncing racism and all other forms of what it called "human hierarchy," a U.S. regional version of the World Meeting of Popular Movements launched by Pope Francis came to an end on Sunday in Modesto, California.
"Racism and all forms of human hierarchy, whether based on skin color, gender, sexual orientation, physical ability, arrest and conviction records, immigration status, religion or ethnicity are immoral," participants wrote in their closing statement.
The meeting was co-sponsored by the Vatican's Dicastery for Integral Human Development, the U.S. bishops' conference and PICO, a national network of faith-based community organizations.
Paricipants also proclaimed that every human life is sacred, with equal rights to drinkable water, education, health care, housing and family-sustaining jobs. Taking a cue from Pope Francis's usual messages to these gatherings, they also said all people should be "protagonists of their future" and that they have the right to be included in decisions that shape their lives.
The message was addressed to political leaders both in the United States and abroad, the U.S. bishops' conference (USCCB) and Francis, widely seen as one of the biggest supporters of these grassroots gatherings.
Even though this is the first such meeting in the U.S., it's the fourth one sponsored by the Vatican.
Two of the previous gatherings took place in Rome, with a third one in Bolivia. The February 16-19 meeting in Modesto had been in the works for quite some time, and the organizers sent out the invitations before the November elections. An estimated 700 people from 12 countries participated in the meeting, which was invite-only.
The list of VIPs included some two dozen U.S. bishops and Cardinal Peter Turkson, head of the Vatican's Dicastery for Integral Human Development.
The event began on Thursday with a message from Pope Francis read by Turkson, in which the pontiff stated that "no people is criminal, no religion is terrorist."
A call to be "disrupters" and "rebuilders"
Bishop Robert McElroy of San Diego called on participants to become "disrupters," taking a word from President Donald Trump's campaign rhetoric.
According to him, the United States is currently at a pivotal moment, both as a people and as a nation, in which "bitter divisions cleave our country and pollute our national dialogue."
"In our reflections in these days, here, we must identify the ways in which our very ability to see, judge and act on behalf of justice is being endangered by cultural currents which leave us isolated, embittered and angry," McElroy said.
"See-judge-act" is a model of discernment associated with the late Cardinal Joseph Leo Cardijn of Belgium and his Young Christian Workers movement, and incorporated into Catholic social teaching with St. John XXIII's 1961 encyclical letter Mater et Magistra.
"We must make the issues of jobs, housing, immigration, economic disparities and the environment, foundations for common efforts rather than of division," McElroy said.
McElroy spoke on Saturday, the day after a panel in which one of the speakers had asked participants to come up with one word to summarize the message of the meeting.
"I tried to think, what is the 'act' that summarizes how we must act in this moment?" he asked. He came up with two words. The first, "sadly" came from the election: "President Trump was the candidate of 'disruption.' He was 'the disruptor,'" McElroy said.
The second word was rebuilders. That was the only explicit mention McElroy made of Trump, but the bishop addressed many of the administration's policies or promises while explaining what he meant.
Popular movements, he said, must disrupt those who want to send troops to deport the undocumented, separating families. McElroy told the conference to disrupt those who portray refugees as enemies, those who "train us" to see Muslims as "forces of fear rather than children of God," disrupt those who "seek to rob our medical care, especially from the poor. We must disrupt those who would take even food stamps and nutrition assistance from the mouths of children."
However, McElroy said, people of faith, either those who are disciples of Jesus, children of Abraham or followers of Prophet Muhammad, cannot merely be disruptors: "We also have to be rebuilders."
Rebuild America, he said, by placing at its heart the service to the dignity of the human person, living up to the heritage asserted by the American flag: "Every man, woman and child is equal in this nation and called to be equal."
The bishop called for rebuilding the U.S in solidarity, a nation that treats everyone as "children of the one God," a nation that pays $15 an hour in wages, and which provides decent housing, clothing and food for the poor.
"And we need to rebuild our Earth, which is so much in danger by our own industries," McElroy said as closing statement.
During his remarks, McElroy said that many times people tell him the pope is exaggerating when he says that the current economic system "kills."
Yet he asked those gathered to think of someone who this economy has in fact killed: "A senior who can't afford medicine or rent; a mother or father who is dying, working two and three jobs, really dying because even then they can't provide for their kids; young people who can't find their way in the world in which there is no job for them, and they turn to drugs, and gangs and suicide. Think of one person you know that this economy has killed."
"And now we mourn them," he said.
Stop deporting immigrants, focus on comprehensive immigration reform
Also attending and speaking was Archbishop José H. Gomez, of Los Angeles, who on Friday participated in a panel on immigration. Born in Mexico but a naturalized U.S. citizen, he today serves as vice-president of the USCCB.
Gomez too threw a punch at the Trump administration, saying that he doesn't like "the sense of indifference and cruelty that seems to be coming out of this new administration in Washington."
"They are playing with people's emotions and toying with people's lives and futures, and that's not right," he said.
Fear, uncertainty and terror are part of the immigrant experience in Los Angeles, Gomez said. The immigrant population in Los Angeles county is estimated at 3.5 million people, representing 35 percent of the total population in the area. The majority have arrived since 1980, and over 20 percent in the last decade.
As he's done before, Gomez said that children at archdiocesan schools are afraid they'll go home one afternoon and find their parents have been deported.
Yet the archbishop also acknowledged that this is in no way a problem that started with Trump.
"The raids did not start with this president," Gomez said, before denouncing that Barack Obama deported more people than any other president in American history, with close to three million people being sent back to their countries of origin during his administration.
"And most of them were not violent criminals. And many of them were parents forced to leave their homes and their children. So we need to keep that perspective. What we really need is immigration reform," he said, to the applause of the participants.
Gomez also called for the members of popular movements to not let their judgement be clouded by frustrations and fears, and urged Christians not to have their voice be reduced "to just one more partisan voice on this issue.
"We need to stick together, to keep our eyes on Jesus Christ," Gomez said. "We need to keep calm and make our judgments based on facts, not politics."
The archbishop also called those present to study the faith-inspired activism of Martin Luther King Jr. and Cesar Chavez, co-founder with Dolores Huerta of the National Farm Workers Association.
"We cannot get stuck in rhetorical actions that are angry reactions," Gomez said. "We have to be convinced that our cause is just and that God will help us in converting the hearts of our opponents … even the president of the United States."
The immigration cause, he said, is one for human dignity: "Life is sacred, no matter the color of your skin or your country of origin. A person is still a person, even if the person is without papers."
The many voices participating
Panels and talks were primarily headed by grassroots community leaders who are organizing at the local level for immigration reform, a living wage and worker protections, criminal justice reform, environmental justice and racial healing.
According to the event's website, popular movements are grassroots organizations and social movements "established around the world by people whose inalienable rights to decent work, decent housing, and fertile land and food are undermined, threatened or denied outright."
These movements primarily represent three social sectors: workers who are at risk or lack job security; landless farmers, family farmers, indigenous people and those at risk of being driven off the land by large agribusiness corporations and violence; and the marginalized and forgotten, including persons who are homeless and persons living in communities without adequate infrastructure.
Pope Francis has long been interested in these movements, for instance helping the cartoneros, who collect cardboard boxes in his former diocese, Buenos Aires, organize into a union.
The main panels explored racism, migration, work and housing, and land and environment. Politicians in general, not only the current administration, were often the target of criticism, garnering strong support from the attendees.
For instance, Cathy Levine, member of the Jewish Historical Society, spoke at the housing panel representing BREAD (Building Responsibility, Equality And Dignity). She said that "we have found that putting greed over need is a bipartisan value among most elected officials."
On the last day of the conference, before Turkson's closing talk, Jocelyn Roma Gutierrez, referred to the importance of youth movements.
"Often times the youth are left aside," she said, because sometimes older generations don't know how to reach them. "We're reaching out to you, and we're the alarm bell saying 'hear us,' we do care about these things, we do talk about these things, we just need the space to speak."
In his closing remarks Turkson gave the reason for the Church's participation in an event he said was supported by the institution, but which was owned by the popular movements. "We don't want to take that away from you, we're here to accompany you."
He illustrated the reason by quoting Paul VI's Gaudium et Spes, one of the four constitutions resulting from the second Vatican council: "The joys and the hopes, the griefs and the anxieties of the men of this age, especially those who are poor or in any way afflicted, these are the joys and hopes, the griefs and anxieties of the followers of Christ."
Turkson also said that since the Church is part of the "human family," and as such it can't not accompany and show solidarity to the movements of society, "because the wanton that we have as a vocation and as a chart of the mission of the Church is to make humanity human again, to make humanity dignified again. There's no other creature that God created in his image and likeness."