U.S. senator sees Vatican as partner in fight against modern-day slavery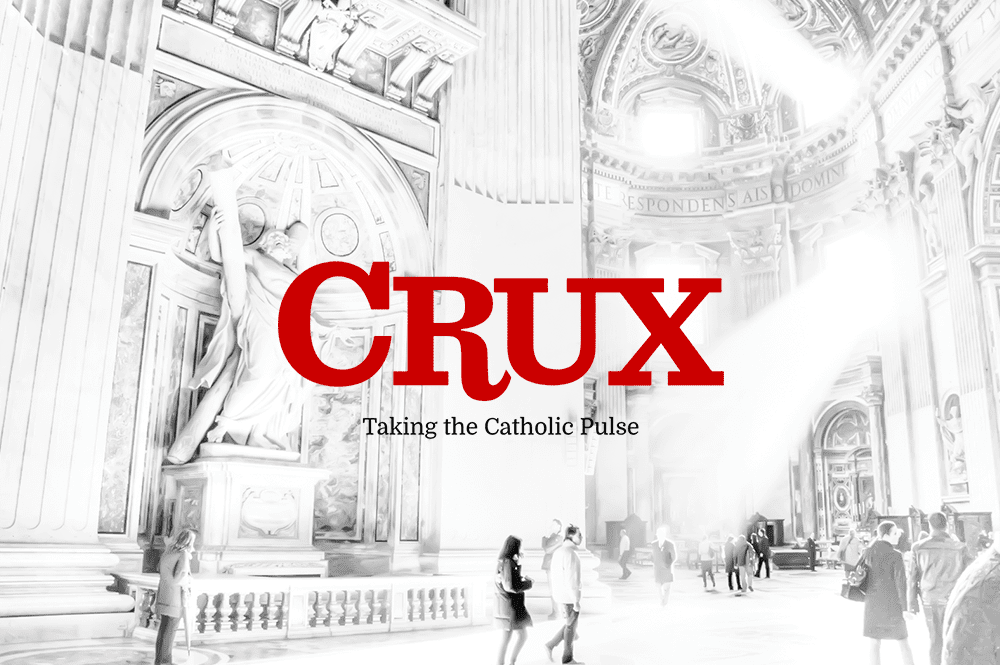 ROME— United States Senator Bob Corker was in Rome this week to meet Vatican officials, including Secretary of State Cardinal Pietro Parolin, discussing a possible partnership between the U.S. and the Holy See in dealing with human trafficking and modern-day slavery.
"We see the Vatican, the Holy See, as a great partner in this effort. I know the pope has spoken about it on several opportunities," the Republican senator from Tennessee told reporters on Friday.
The meeting between Corker and Vatican officials took place on the same day President Donald Trump pledged to work on "solving the human trafficking epidemic, which is what it is," calling it "a priority for my administration."
Trump was speaking at a Session on Domestic and International Human Trafficking, held at the White House on Thursday.
Corker is also the Republican chairman of the U.S. Senate Foreign Relations committee, and late last year he was rumored to be a candidate for Trump's Secretary of State.
As Corker pointed out on Friday, there's an estimated 27 million people today living in slavery, more than at any time in the world's history. An estimated 24 percent of the total are in sexual servitude, with 76 percent of them in hard labor.
"The awareness of this is obviously growing, there are many people around the world working diligently," Corker said.
As an illegal industry, the human trafficking is among the most profitable, comparable to drug and gun trafficking.
"There are so many people around the world working towards [the end of slavery], but there's yet to be an international effort to bring all of that together, like the international community did with PEPFAR and dealing with the global AIDS issue," Corker said.
PEPFAR is the U.S. President's Emergency Plan for AIDS Relief, a governmental initiative to help save the lives of those suffering from HIV/AIDS around the world launched under President George W. Bush.
Bishop Sanchez helps lead @Pontifex's effort to end modern slavery. We had a great meeting earlier today at the Vatican. #enditmovement pic.twitter.com/6npRACwnNI

— Senator Bob Corker (@SenBobCorker) February 23, 2017

Corker was in Rome at the end of a visit to the Middle East, where he assessed progress in the fight against ISIS and met with U.S. and foreign officials in Iraq-Bagdad and Erbil- and Lebanon.
The senator acknowledged that the refugee crisis puts even more people at risk when it comes to human trafficking, but also said that the latter has been flourishing "long before many of the migrant issues came up."
When talking to Vatican representatives, Corker said, the focus wasn't on immigration but on the "mutual interest in dealing with the issue of modern slavery and our desire to make sure that an effort was put in place to try to end it."
According to him, there are many roots to the "flourishing" of slavery, one of them being that it's partially cultural: people in the business community understand that "they can make profits by dealing in this trade. Fortunately most don't, but there are some who take advantage of people."
Asked about the fallout of some of the Trump's administration policies regarding immigrants and refugees, such as a wall across the U.S.-Mexico border, and what effect it could have on the fight against human trafficking, Corker said that his hope is that "we will be able to see or improve very quickly the processes that are in place so that we can continue dealing with people around the world in the fashion that we have in the past."
The Republican believes that Trump will actually be the president who manages to achieve "comprehensive immigration reform," which after the presidential campaign will have to focus on security measures.
"For what it's worth, it's not different from what the U.S. Congress has been saying for years," Corker said. "The first step in us really dealing comprehensively in this issue is to make sure that we appropriately secure our borders and understand who's coming in and out."
The issue of immigration, Corker told reporters, has not been dealt with in a very long time, even though some issues, such as visa overstay are simple things to undertake with the technology available. "But there's never been a will to do so," he added.
According to a Reuters report, last January Corker spoke about Trump's immigration order, saying that it had been "poorly implemented."
Another thing to be addressed, Corker said, is economic growth in Mexico and Central America to address the root causes leading people to want to go to the U.S., something which he said has a bipartisan commitment in Congress.
"Let's face it, we know that American demand for some of the narcotics coming into the United States is helping ravage some of those countries," Corker said. "I think there's an understanding by people serving in congress that the issue is complex, and hopefully before policies are fully put in place, the many aspects of what we're dealing with will be part of the final solution."
Regarding a possible meeting between Trump and Pope Francis when the president travels to Italy for a G7 meeting in May, Corker said he hopes a meeting between the two takes place, either then or at a further date, so they can talk among other things about the fight against human trafficking.