Christian leaders protest Trump's 'America First' budget plan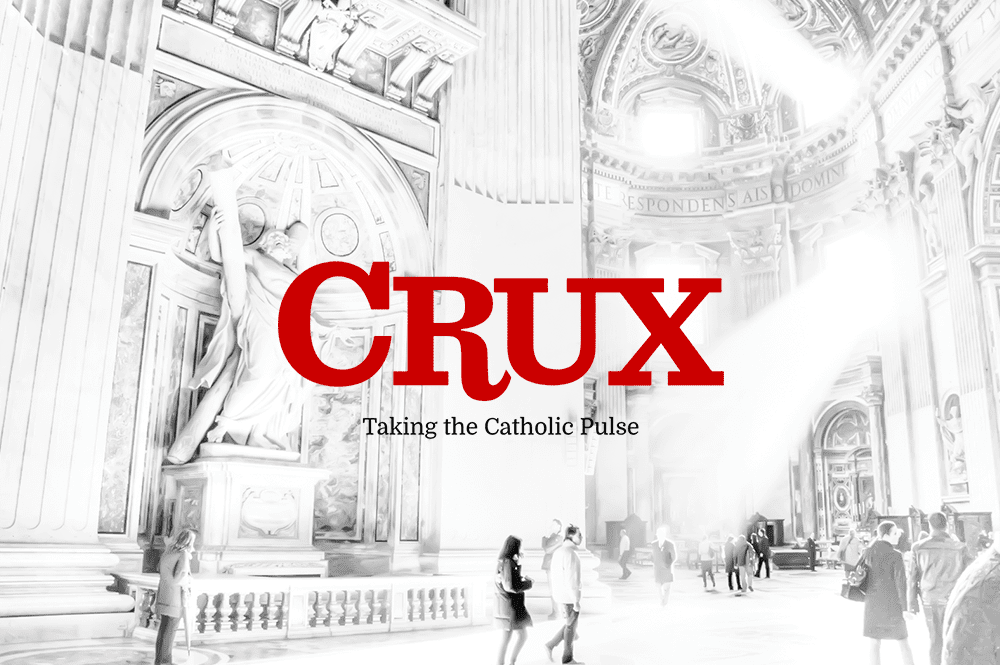 President Donald Trump released his "America First" budget blueprint Thursday, and many Christian leaders, including two who spoke at Trump's inauguration — Cardinal Timothy Dolan of New York, and Evangelical minister Reverend Samuel Rodriguez — are not happy.
As it's been presented, the 2018 budget would bolster military programs and begin building a wall on the southern border with Mexico while drastically cutting many federal agencies, including USAID, which administers civilian foreign aid.
On the day it was released, 106 Christian leaders signed a letter released by Catholic Relief Services, the international aid agency of the United States Catholic Bishops.
"It is our moral responsibility to urge you to support and protect the International Affairs Budget," the letter reads, adding: "We cannot turn our back on those in desperate need."
The budget, they write, "brings hope to poor, hungry, vulnerable and displaced men, women and children around the world."
The short letter turns on a quote from the Gospel of Matthew, which "tells us when we serve the least of these, we are serving the Lord. As people of faith, we cannot turn our back on those in desperate need."
Representing just one percent of the U.S. national budget, the leaders insist, the International Affairs Budget has helped alleviate the suffering of millions, "drastically cutting the number of people living in extreme poverty in half, stopping the spread of infectious diseases like HIV/AIDs and Ebola, and nearly eliminating polio. Additionally, it promotes freedom and human rights, protecting religious freedom for millions around the world."
Addressing the House and Senate leadership, the Christian leaders say they're grateful for America's global development and diplomacy programs and urge them to be continued, because they've helped countries and communities build "peaceful, productive societies" that don't turn to violence or terrorism.
According to the signatories, including several Catholic bishops, "at a time when we're especially security conscious," the budget is crucial to demonstrating American values to the world, "building friendships with other nations, and lowering security risks around the world."
Also signing the letter are Archbishop Joseph Kurtz of Louisville, former President of the U.S. bishops' conference; Bishop Gregory J. Mansour, Chairman of the Board of Catholic Relief Services; Salvatore J. Cordileone Archbishop of San Francisco; Archbishop Jerome E. Listecki of Milwaukee; Leith Anderson, President National Association of Evangelicals and Reverend Gabriel Salguero, President National Latino Evangelical Coalition.
Not all of them are clergy: the list also includes singers Michael W. Smith, Amy Grant and Matt Maher, and CEOs of various Christian charitable organizations.
Beyond boosting defense spending and Homeland Security, including the proposed wall along the southern border, the budget also anticipates slashing funding for the State Department and the Environmental Protection Agency.
In a separate statement, Sister Simone Campbell, a lawyer, lobbyist and executive director of NETWORK, called the proposed budget "skinny," saying that the devastating cuts proposed break the campaign promises of making America great again. It would harm the lives and livelihoods of Americans all across the country, she said.
"NETWORK Lobby for Catholic Social Justice instead calls for a Faithful Budget, which acknowledges that when people at the economic margins do better, we all do better," she said.
Trump's budget, she argues, eviscerates funding for housing, creates more demand for mass deportation and funds a massive and impractical border wall.
For Campbell it's "no surprise" that Trump would prioritize the wealthy. However, she urged Congress to ignore this "skinny budget" that gives preference to "fat cats" and instead "prioritize common sense and compassion."
Named "America First: A Budget Blueprint to Make America Great Again," it increases defense spending by $54 billion, much of which would be taken from some 18 other agencies, including Agriculture, Labor and State. It also proposes eliminating future federal support for the National Endowment for the Arts, the National Endowment for the Humanities and the Corporation for Public Broadcasting.