Is T-Mobile waging war on prayer with its pricing rules?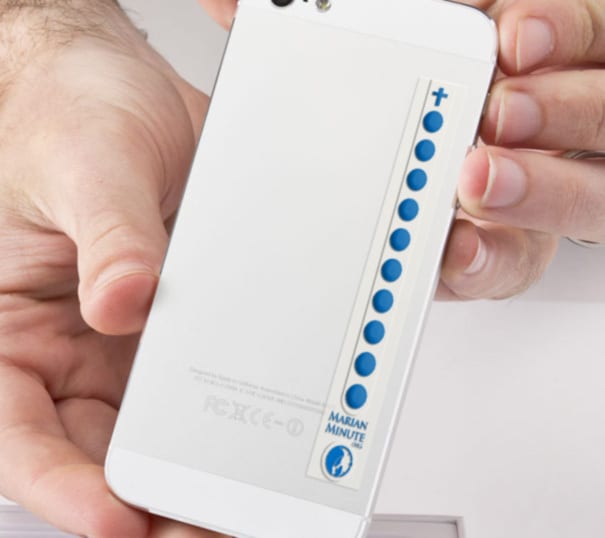 ORLANDO, FL – T-Mobile calls itself "the un-carrier" in its advertising campaigns, attempting to distinguish itself from companies it portrays as more profit-hungry such as AT&T, Verizon, and others.
A new non-profit group, however, disputes that claim, asserting that T-Mobile is as driven by financial gain as much as any other company, the proof of which comes among other things in the firm's apparent desire to make a buck from prayer.
T-Mobile's advertising is careful to point out that other carriers charge hidden fees, along with other service fees, making those telephone carriers sneakily expensive. In order to bill itself as the most affordable "un-carrier," T-Mobile claims in every commercial that it does not charge any of those fees and thus is able to offer a transparent price.
However, this "all-inclusive" plan does not include all conference calls, which the company notes in the fine print on its website:
Business conference calls
Most conference lines provided by employers aren't subject to this charge. If they are, you'll hear a message letting you know that there will be an additional charge. You can avoid the charge by hanging up.
People have been surprised to find many "prayer" conference calls are subject to this $0.01 per-minute charge.
These prayer calls are something that thousands of Americans participate in on a daily basis.  They are helpful for people who would like to participate in church services and prayer groups, but who cannot travel in person due to distance or physical incapacity, or because their schedules don't allow it.
A new group called "Freedom to Pray" says these conference calls have helped many people bring back prayer into their lives.
Freedom to Pray announced its launch in February at the annual Religious Broadcasters Convention held in Orlando, Florida.  They're using the #KeepPrayerFree on social media to confront what they describe as a new religious freedom issue.
Among other priorities, they're trying to make people aware that T-Mobile is charging users for prayer calls they consider "Out of Plan."
"Unfortunately included in that group are thousands of prayer calls that are held daily on free conference lines," said Heidi McDow, a social media specialist at A. Larry Ross Communications.
"One cent might not seem like much, but for those who spend hours on prayer calls each week, it adds up. These people are being forced to abandon their prayer habits because of this charge," adds McDow.
"I am appalled by this absolute grab for money over people's freedom to pray via phone," David Butts, president of Harvest Prayer Ministries and chairman of the board for the National Day of Prayer, said.
"I look at this as T-Mobile wanting to profit off of prayer, literally inhibiting people's right to pray freely. Somehow corporate executives who are all about the bottom line are looking for ways to infringe on people's rights to worship. I really do see it as a war on prayer."
Freedom To Pray has launched a petition with a goal of 100,000 signatures in order to take the issue to Congress and to grab T-Mobile's attention.
Melany Ethridge, representative of Larry Ross Communications, said in answer to an email question from Crux, "we did not get the 100,000 signatures in 30 days to get it before the President, but we are still working to gather signatures so that we can present it to Congress and the FCC, hoping that they can intervene."
When asked why she thought the response by people using prayer calls had not been as large as they had hoped, Ethridge acknowledged that they have struggled getting the word out, and that "many of these people may not be super-active on social media."
Right now, this remains an ongoing issue for people participating in prayer calls and those trying to support them.
"T-Mobile continues to charge their customers and refuses to admit to any wrong. We are approaching 2,500 signatures, and are trying to spread word among the prayer networks around the country heading into National Day of Prayer, hoping we can create momentum that way," says Ethridge.
Ethridge suggests that T-Mobile may be singling out calls with the greatest amount of time spent on them for the surcharges, "so a large number of those seem to be prayer calls."
"I don't know that anyone wants to say T-Mobile is being malicious," she said, but the idea that they represent themselves as having no extra fees "also seems to be misleading customers."
Ethridge added that, "calls to the company on this issue are never returned, and customer service people only send you to the website to find statements such as at the above link." She provided their customer service number 1-877-746-0909 as well as their online explanation of the fee: https://support.t-mobile.com/docs/DOC-33322.
More information is available at http://www.freedomtopray.org