Former United States head of Opus Dei dies at 71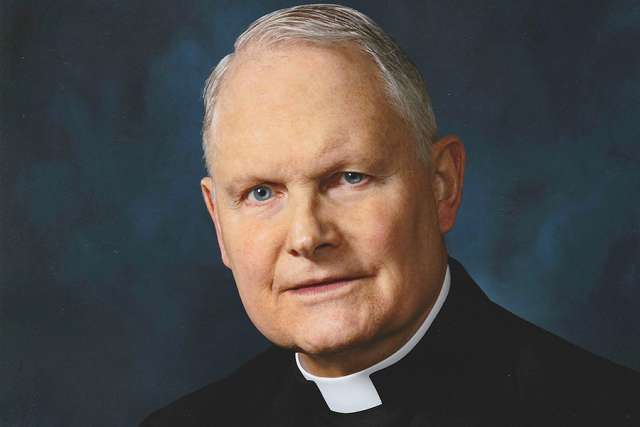 WASHINGTON, D.C. –– Father Arne Panula, the former U.S. vicar of Opus Dei, passed away at his Washington, D.C. home on July 19, 2017 after a battle with cancer.
"Father Arne had the firm belief that anything is possible, the imagination to think big, and the drive and energy to make things happen," said Father Thomas G. Bohlin, U.S. vicar of Opus Dei.
Born in Duluth, Panula graduated with a degree in English Literature from Harvard University in 1967, before studying theology in Rome. While there, he lived with St. Josemaria Escriva, founder of the personal prelature Opus Dei.
Panula completed his graduate studies in theology, and in 1973, became a priest. He served as chaplain of The Heights School in Washington, D.C. and later became the U.S. vicar of Opus Dei, a role he served from 1998-2002.
Starting in 2007, Panula became the director of the Catholic Information Center in Washington, D.C. The center includes a bookstore and chapel, offering Mass, adoration, confession and spiritual direction, and hosts talks from prolific Catholic speakers.
Under Panula, the center was expanded to include the Leonine Forum, which aims "to educate men and women early in their careers in the core tenets of the Social Teaching of the Catholic Church."
A wake for Panula will be held from 4 p.m. July 21 through 8 a.m. July 22 at the Catholic Information Center.
Cardinal Donald Wuerl will celebrate the funeral Mass at 9:30 a.m. July 22 at the Cathedral of St. Mathew the Apostle.
Founded in 1928, Opus Dei was declared a "personal prelature" by St. John Paul II in 1982, meaning it is a structure that is composed of a prelate, clergy, and lay members united in carrying out certain pastoral activities through a specific spiritual path that isn't limited to geography, but can be lived no matter where its members are.
Opus Dei's spirituality emphasizes that holiness can be achieved by anyone, and is dedicated to spiritual growth and discipleship among the laity, teaching its members to use their work and their ordinary activities as a way to encounter God.
There are roughly 92,000 members of the prelature, of whom some 2,000 are priests. Apart from the members of the Priestly Society of the Holy Cross, there are some 1,900 priests who serve in dioceses throughout the world. However, despite the prelature's many priests, the majority of members are women, who form roughly 57 percent of the prelature.