Is 'The Little Hours' a big deal for Catholics?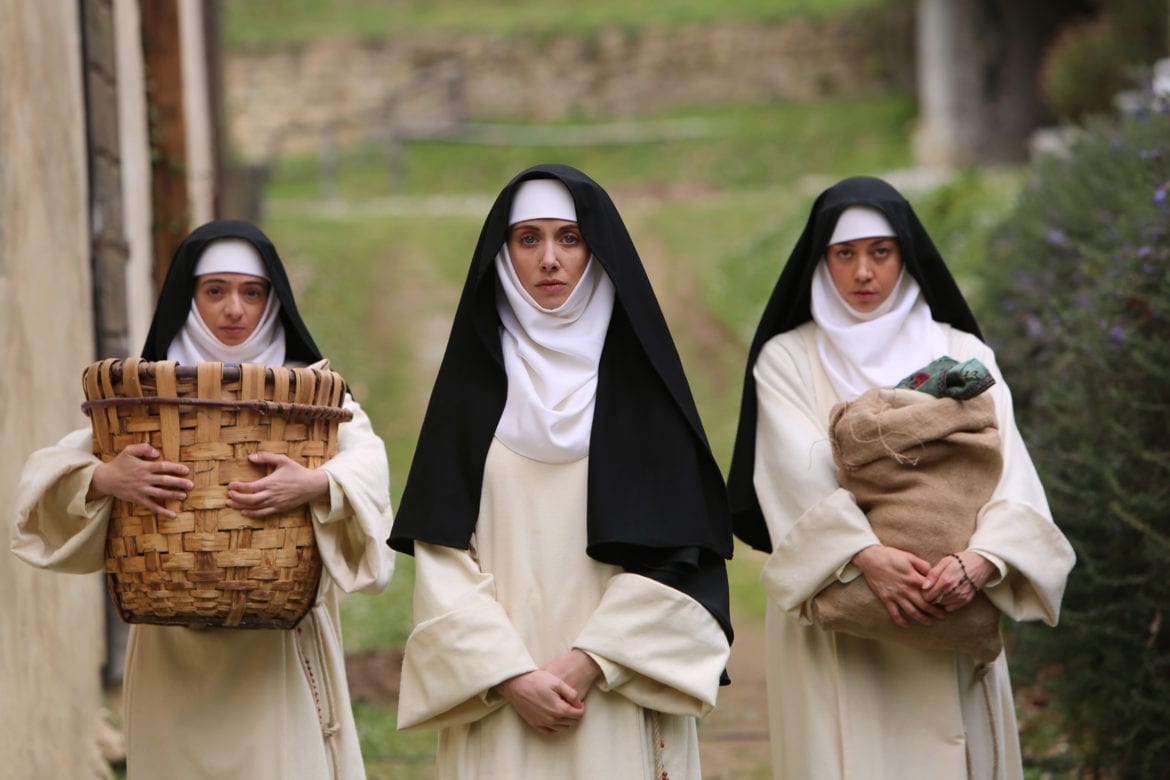 More than 53,000 petition signatures calling for its cancellation.
Over 3,000 letters of protest in less than one week.
An article imploring Catholics to stay away.
These may seem like signs of trouble for Jeff Baena's comedy "The Little Hours," but they haven't really made a dent.
The movie, which opened Friday (June 30) and stars Aubrey Plaza, Alison Brie and Dave Franco, is a farce depicting the life of nuns in a medieval Italian convent.
While its strong Rotten Tomatoes score reflects mostly positive reviews from professional critics, the film — whose trailer alone is filled with nudity, f-bombs and sexual activity — has been deemed "a bomb" by the Catholic League.
"(People would) be better off watching a last-place team in baseball before they waste their time going to see this," Catholic League President Bill Donohue said of the movie, which he hasn't seen in its entirety. "Quite frankly, it's juvenile."
In decades past, statements like these from a Catholic organization could easily impact the success of a film or even alter its content. But Robert Thompson, director of the Bleier Center for Television & Popular Culture at Syracuse University, said the influence of the church's opinions has become more complicated.
"Back then, we were a much less fragmented society," he said.
One person who said he didn't expect this backlash was Baena, the director, who said he had no intentions of offending the church. As someone who studied the era in college, he said his goal was to stay accurate to the texts. His movie is inspired by stories from 14th-century Italian writer Giovanni Boccaccio's "The Decameron," which was condemned itself many times throughout history.
"I think it's sort of disingenuous to try to pretend that people in the past were somehow perfect and we are the problem," Baena said. "I think, ultimately, everyone's flawed … and I would just hope that the church remembers that, because that's sort of their bread and butter. Catering to human beings, not angels."
Inspired by director David Lynch's decision to advertise "Lost Highway" using a bad review, Baena decided to adopt the quote "trash, pure trash" for his film's posters and trailers.
Even Donohue said he found Baena's decision "kind of hilarious."
"They're in the business to market their movie, and sometimes the enemy is a good marketer for you," Donohue said.
One voice mostly absent from the conversation has been that of a nun.
However, Sister Rose Pacatte, a writer for National Catholic Reporter, did see "The Little Hours" the day before its release and came away with a mixed review. While she called it an "elegant farce" and found certain parts entertaining, she doesn't recommend the film as a whole.
"I don't think the general Catholic public will even be interested, frankly," she said. "Why would they be? There's so much nudity and sexuality in it."
Despite what the press may imply, Jim McDermott, a screenwriter and Los Angeles correspondent for America Magazine, said, the publicized complaints represent only a fraction of the Catholic population. In fact, America gave the film a fairly positive review.
"Actually I feel bad for him (Baena) because somebody like that might think all Catholics are really angry. … That's not accurate. I don't think most Catholics know about the film, other than maybe that Aubrey Plaza's in it."