Post-Bannon, do Catholics have sway in the Trump White House?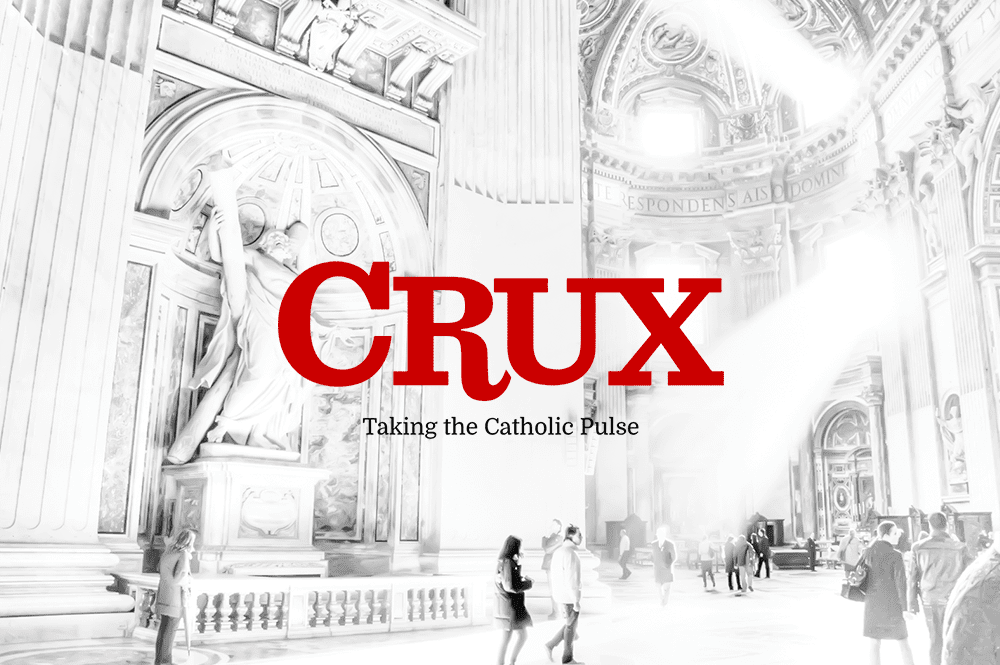 Last week's departure of Stephen K. Bannon, chief strategist of the Trump administration, marked the loss of the most visible Catholic in the White House. While evangelicals have recently boasted of being on the president's speed dial, some Catholics are questioning what influence, if any, they hold with this administration.
Early months brought reinstatement of the Mexico City Policy (a ban on federal aid to non-governmental agencies providing abortion services) along with the nomination of Neil Gorsuch to the Supreme Court. Both were viewed as victories for Catholics, some of whom supported the president based on promises to end abortion funding and to appoint a pro-life justice.
Recently, however, the U.S. bishops have been at odds with the administration over its proposed healthcare reforms, deportation plans for immigrants, withdrawal from the Paris climate accords, race relations, and even religious liberty measures. Such conflicts have led some to wonder whether the Trump administration is listening to Catholics, if Catholics who once supported Trump are souring, and which Catholics have the ear of this administration.
"The challenge for religious leaders is to be engaged, but not used, to seek a principled relationship on issues, but not become chaplains for any president or apologist for any administration," said John Carr, Director of the Initiative on Catholic Social Thought and Public Life at Georgetown University and a former senior policy official for the U.S. bishops.
"It's not yet clear the Trump Administration wants this kind of relationship with institutional Catholic leaders who will not serve as cheerleaders for its agenda," said Carr.
An Uneasy Start 
According to a report from Georgetown University's Center for Applied Research in the Apostolate (CARA), Catholics voters narrowly supported Hillary Clinton over Donald Trump, 48 to 45 percent, although those numbers subsequently were challenged.
In March 2016, over 30 prominent conservative Catholics released a statement in National Review that deemed Trump "manifestly unfit to be president of the United States." Yet, by the time Trump was the Republican nominee, some of the signatories had cooled in their objections.
Initial appointees by the Trump administration included many Catholics in the president's inner circle. High profile appointments have included press secretary Sean Spicer, communications director Anthony Scaramucci, and chief strategist Stephen Bannon—all of whom have now had highly publicized departures.
Today, Counselor to the President Kellyanne Conway and Chief of Staff John Kelly are also Catholic, along with First Lady Melania Trump. Vice President Mike Pence frequently describes himself as an "evangelical Catholic," a reference to his Catholic upbringing, though he now attends an evangelical megachurch.
Yet, despite this coterie of professed Catholics, there remains a question of what Catholic persuasion they bring to his decision-making.
Shifting Support?
In May of this year, Trump held a White House Rose Garden ceremony on the National Day of Prayer where he signed an executive order on religious freedom, meant to end the standoff with religious groups, prominently including the Little Sisters of the Poor, over the Obama Administration's HHS contraception mandate.
Cardinal Donald Wuerl of Washington and members of the Little Sisters, chief litigants in the case against the government, were on hand.
Prior to the ceremony, Wuerl and Cardinal Daniel N. DiNardo of Galveston-Houston and President of the U.S. Conference of Catholic Bishops (USCCB), met with the president to discuss the order. DiNardo described it as the beginning of "the process of alleviating the serious burden of the HHS mandate."
Yet earlier this month, DiNardo took to the pages of The Hill, a daily Capitol Hill publication, openly questioning why the mandate was still in place.
"After meeting with President Trump in the Oval Office on May 4, I sat in the Rose Garden and listened as the president promised the Little Sisters of the Poor that their 'long ordeal' with the government's contraceptive mandate 'would soon be over.' Yet here we are, nearly three months later, and the Health and Human Services (HHS) mandate still stands," DiNardo wrote.
In response to the op-ed, one source close to the bishops told Crux, "Why go to The Hill to deliver that message unless you're being ignored by the White House?"
Meanwhile, Carrie Severino, a Catholic who serves as chief counsel of the Judicial Crisis Network (JCN), told Crux, "There are lots of Catholics that are well-placed in this administration."
JCN was one of the leading groups supporting the Gorsuch nomination, leading a $10 million campaign to promote it.  According to Severino there is at least one Catholic able to move the ball in this White House.
"One of the key advisers that we've seen is Leonard Leo," she said. "He's one of the leading figures in the conservative legal movement, and a faithful Catholic."
Leo is the Executive Vice President of the Federalist Society, a conservative legal organization. He did not respond to an interview request from Crux. 
"You couldn't overstate his influence over the excellent choice of the Gorsuch nomination, and that's been one of the most lauded accomplishments of this administration thus far," Severino told Crux.
Brian Burch, President of CatholicVote.org, echoed Severino's assessment of Leo. He told Crux that Leo is "one of the most effective Catholic voices that is having an important impact on the administration, particularly the process of judicial nominations."
In an acknowledgement of recent personnel changes within the White House, Burch admits that it is undetermined what this will mean for Catholic influence going forward.
"With the recent shake-up of staff, it's unknown whether the changes that are coming will be helpful or harmful," he said.
Burch, who was an original signer of the National Review statement of Catholics against Trump, told Crux that "It is certainly the case that more Catholics would have influence with this administration had they not publicly opposed the President."
"That said," he continued, "I think many of us—myself included—who did sign that letter, given the information at the time, don't regret it, but are willing to also acknowledge that we've been very pleased with this president's commitment and follow-through on a number of very critical policy and personnel decision-making."
In May, Trump named Callista Gingrich as U.S. Ambassador to the Holy See. Gingrich is a lifelong Catholic and the third wife of former Speaker of the House of Representatives Newt Gingrich, who converted to Catholicism after they married. Mr. Gingrich was one of Trump's earliest supporters, and is widely considered to be a close confidante.
In an interview with Crux earlier this year, former Ambassador to the Holy See Francis Rooney said, "The fact that Newt [Gingrich] is so close to Trump bodes well… That's the kind of access that can really be important."
Rooney now serves as the U.S. Representative for Florida's 19th congressional district.
Republican former ambassadors to the Vatican such as Rooney, as well as James Nicholson and Mary Ann Glendon, all of whom served under Bush, may be another possible point of entry for Catholic concerns.
Last May, Nicholson told the New York Times that Trump's team had been waiting for a formal invitation to meet Pope Francis when Trump traveled to Italy for a G7 meeting in Sicily, not realizing they were the ones expected to reach out, and apparently were content for the meeting not to happen until Nicholson intervened.
"They hadn't gotten an invitation, and I said, 'You'll never get an invitation,'" Nicholson said, adding that the fact Trump would have become the first American president since Franklin Roosevelt to visit Italy and not see the pope was "a data point that I was pretty persistent on."
A Complicated Relationship 
The relationship between Catholics and presidential administrations has long been a complicated one.
George W. Bush relied heavily on the thought of Catholic figures such as Princeton legal scholar Robert P. George (who co-authored the aforementioned National Review statement) and Father Richard John Neuhaus, founder of the influential religion journal First Things.
The Obama White House notably clashed with the U.S. bishops over the Health and Human Services mandate, yet it also worked closely with the Vatican to broker a deal with Cuba to end the decades long trade embargo against the island nation.
When the Obama administration looked for support from U.S. Catholics, it appeared that Sister Carol Keehan of the Catholic Health Association, Stephen Schneck, formerly of the Institute for Policy Research and Catholic Studies at the Catholic University of America, and Sister Simone Campbell, who led the "Nuns on the Bus" tour, all had influence on issues related to social justice.
"In past years, the White House sometimes sought advice and input from the bishops' conference, and understood there would inevitably be areas of agreement and disagreement," Carr said.
"Too often, though, the White House seeks not advice or input, but approval and public support on policies that have already been decided," he said.
Carr told Crux, "The current administration seems to welcome religious leaders who will defend the president and his agenda, and to avoid those who may challenge some of his priorities and policies. It's another reflection of the polarization of American life."
Kim Daniels, former spokesperson for the president of the USCCB, told Crux that Catholics should be cautious about this administration.
"President Trump's positions are crosswise with the Catholic Church on a range of important issues," said Daniels.
"To the extent that the administration follows through on promises regarding pro-life and religious liberty issues, we should welcome it, but we also need to redouble our efforts to witness with integrity to our faith in its fullness, standing up for the dignity of all people," she said.