Pittsburgh diocese panel proposes merging 188 parishes to 48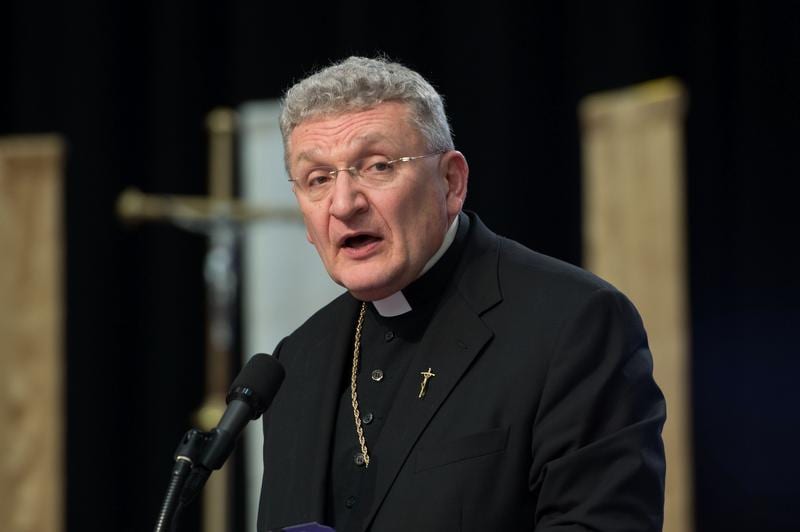 PITTSBURGH, Pennsylvania — A Diocese of Pittsburgh panel has recommended merging the current 188 parishes in the six-county diocese into 48.
The Pittsburgh Post-Gazette reports that the On Mission Commission's recommendations are part of a restructuring process launched by Bishop David Zubik. The diocese earlier said it planned a dramatic reduction in the number of parishes due to declines in priests and church participation.
The commission recommends keeping multiple worship sites open in the parishes, although some churches would close. Also planned is streamlined administration with the goal of fewer but stronger parishes with better outreach.
RELATED: Churchgoers adjusting to consolidated parishes
The recommendations are to be reviewed by more diocesan boards in the coming months before final decisions in April.
The diocese spans Allegheny, Beaver, Butler, Greene, Lawrence and Washington counties in Pennsylvania.
"All of the groupings were informed by what we learned at the district and parish meetings throughout the diocese," Kathy Buechel, who chairs the On Mission Commission, said in an article in the diocesan newspaper, the Pittsburgh Catholic. "This was not the product of a rubber stamp process or foregone conclusions. It was Spirit-filled and solid."
The list of recommendations do not say which church buildings would be closed.
On September 12, Zubik named Father Samuel Esposito as episcopal vicar for implementation of the On Mission planning initiative, beginning Oct. 1, 2017.
"New clergy teams will have to get to know one another in working together to become one parish," Esposito told the Pittsburgh Catholic. "My responsibility will be to make sure the teams are on track and receive the support they need."
RELATED: Archdiocese of Chicago could close dozens of parishes
According to the diocesan website, the plan will be executed in phases.
The bishop is expected to announce all clergy assignments in  March 2018, along with "groupings" of new parishes, which will be put into one of three categories.
According to the website:
Category A will include parishes that need to come together immediately, either due to serious financial or demographic issues or because they have indicated a readiness to proceed. These mergers would occur within a year of a pastor being assigned.
Category B will include the greatest number of parish groupings, with pastors bringing parishes together in one to three years.
Category C will be comprised of a number of larger parishes. Final mergers within these groupings of parishes will be implemented in three to five years.
The number of active priests in the Diocese of Pittsburgh is expected to decline from 211 to 112 by 2025.
Crux staff contributed to this report.