Catholic college to stay 'Crusaders' despite push to change name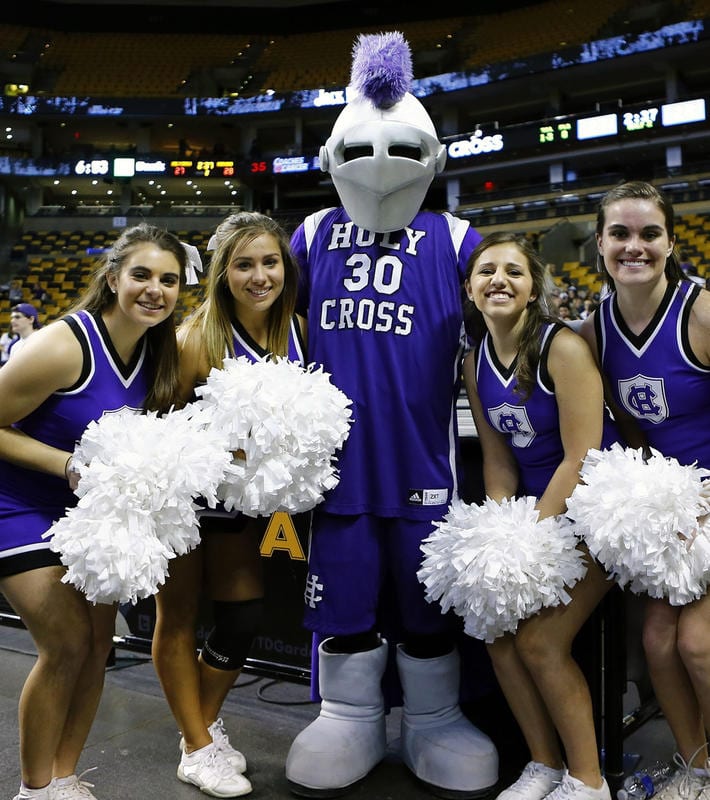 Despite objections some students and staff have to the name, saying it is insensitive, the College of the Holy Cross will continue to be known as the Crusaders.
The Board of Trustees of the Jesuit institution in Worcester, Massachusetts, made the decision on Feb. 3, a day after staff of the student newspaper, also known as The Crusader, said they were changing the publication's name to The Spire.
In a Feb. 2 editorial, the newspaper said the name change was because of "the violence and massacres" associated with the medieval Crusades.
"While we acknowledge that the Crusades were among the darkest periods in Church history, we choose to associate ourselves with the modern definition of the word crusader, one which is representative of our Catholic, Jesuit identity and our mission and values as an institution and community," said an email sent to the college community on Saturday. "We are not simply crusaders, we are Holy Cross Crusaders."
The email was signed by Jesuit Father Philip L. Boroughs, president of the college, and John J. Mahoney, the chair of the board.
The two men noted the moniker was chosen by the student body in 1925, and the literal definition of the word is "one who is marked by the cross of Christ."
The email said this "was appropriate for our institution's Jesuit and Catholic intellectual and spiritual tradition."
"Our students, faculty, staff, and alumni have continued in that tradition, and through their work and lives have defined what it means to be a Holy Cross Crusader: We are crusaders for human rights, social justice, and care for the environment; for respect for different perspectives, cultures, traditions, and identities; and for service in the world, especially to the underserved and vulnerable," the message said.
"We engage in dialogue between faith and reason and uphold the importance of reflective learning, critical thinking, thoughtful analysis and holistic education that encompasses the health of body, mind and spirit. With a rigorous Catholic and Jesuit liberal arts education, we prepare our students to make a difference in the world," the email continued.
In the summer of last year, Alvernia University in Reading, Pennsylvania, announced it would change the name of its sports teams from the Crusaders to the Golden Wolves.
The school said on its website that the change wasn't prompted by a desire to be politically correct but to create a stronger tie to its patron saint, Francis of Assisi, who according to legend tamed a wolf terrorizing an Italian town.
The school also noted the saint went to Egypt and tried to convert the sultan to end the fighting during the Fifth Crusade.