Saginaw church records, computers seized in probe of abuse allegations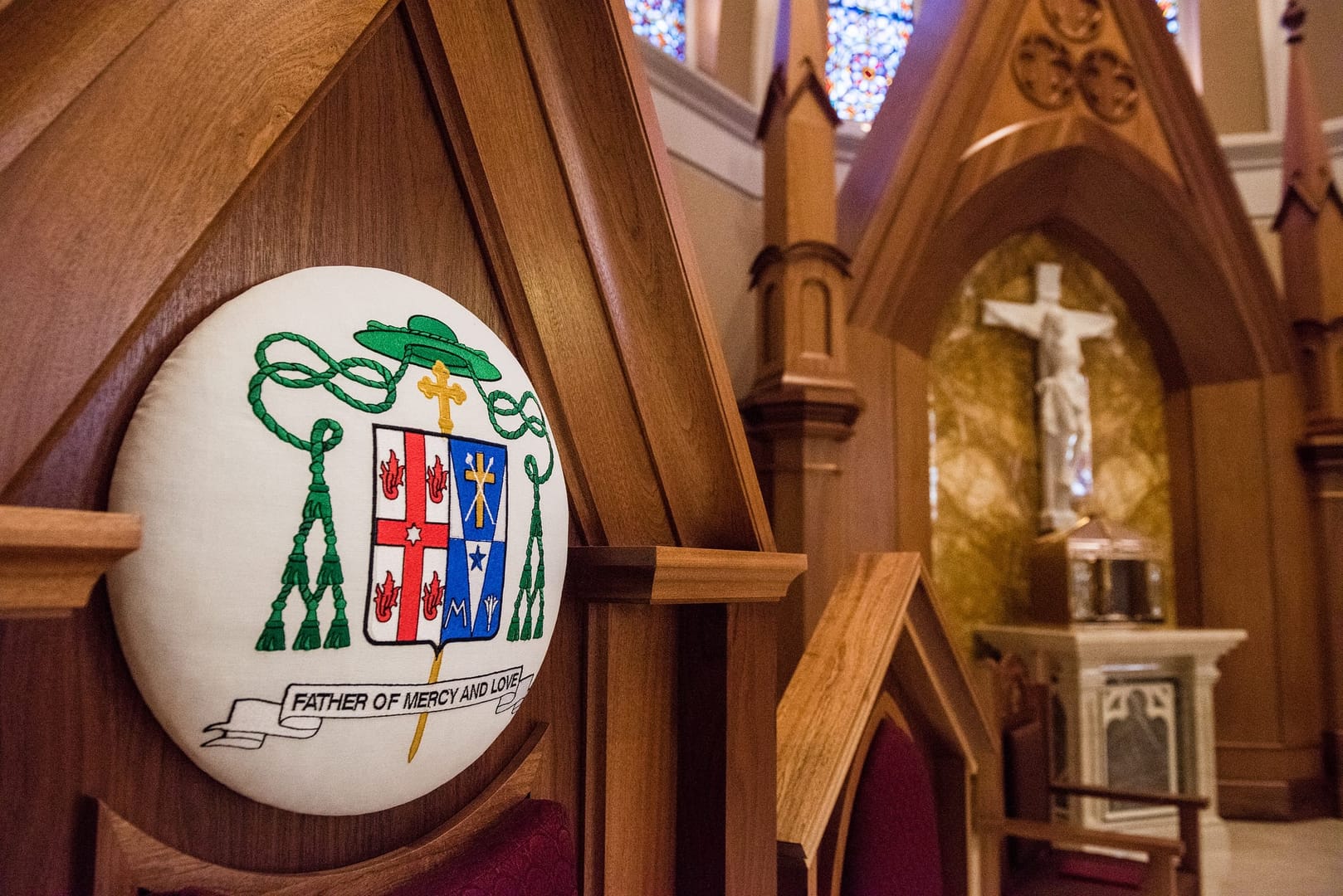 SAGINAW, Michigan — The news that law enforcement authorities served the Saginaw Diocese with a search warrant March 22 was "distressing and disheartening for the greater community and most especially our Catholic faithful," Saginaw Bishop Joseph R. Cistone acknowledged.
The bishop made the comments in a statement sent late evening March 23 to Catholic News Service and other news media.
The warrant included the Saginaw diocesan offices, Cistone's residence and the Cathedral of Mary of the Assumption. Records, documents and computers were seized as part of an ongoing probe into sexual abuse allegations against a half dozen priests of the diocese.
RELATED: Police raid Michigan diocese while priest faces sex charges
Only one priest has been arrested and criminally charged, Father Robert DeLand, 71. He is accused of sexually assaulting two males, ages 21 and 17, in his condominium. The diocese suspended another diocesan priest, Father Ronald J. Dombrowski, after receiving a report he allegedly sexually assaulted a person when the individual was a minor. He has not been criminally charged.
Since his arrest Feb. 26, news reports said, local authorities have received "numerous tips and allegations" about members of the clergy reportedly dating back as far as three decades. None of those allegations have been confirmed.
"The purpose of the search warrants was to obtain documents and records that we desired to have now. There's much to be examined," Saginaw County Assistant Prosecutor Mark Gaertner was quoted as saying by a Michigan news outlet called MLive.com.
Law enforcement officials said the search warrant was necessary because diocesan officials had not been cooperative, but Cistone in his statement said: "The diocese has made a sincere effort to cooperate with law enforcement to date and will continue to do so moving forward."
In a March 8 statement about DeLand, the diocese said Church officials were unaware that the priest had ever been "subject to disciplinary action or accusations of priestly misconduct." After a more in-depth study of DeLand's files, the diocese said, it could find "no evidence of a previous accusation against Father DeLand by a victim nor someone with direct knowledge of sexual abuse of a minor."
RELATED: Bishop urges victims to come forward after priest charged
The diocese said the priest's file includes a 1992 letter he wrote to Saginaw's bishop at the time, the late Bishop Kenneth E. Untener, that "referred to rumors damaging to Father DeLand's reputation. In the letter, Father DeLand stated he took issue with the rumors and denied wrongdoing."
The diocesan statement said that "in 2005, the diocese was called about a family member's suspicion — the family member had no personal knowledge nor did she have knowledge of an allegation against Father DeLand. She wondered whether her brother, who committed suicide in 1993, might have been molested by Father DeLand in the 1970s."
"In 2005, after an independent professional investigator completed a thorough assessment, the independent diocesan Review Board, Bishop Robert (J.) Carlson, who was bishop of Saginaw at the time, as well as the family agreed that the suspicion against Father DeLand was unfounded," the statement said.
The Review Board, established in 2003, "acts as a confidential, consultative body advising the bishop in his assessment of allegations of the sexual abuse of minors by priests or deacons, and in his assessment of a cleric's suitability for ministry," the diocese said.
Cistone has headed the Saginaw Diocese since 2009.
Correction: An earlier version of this story attributed Cistone's comments to the diocesan communications officer.