Catholic bishops say MLK 'simply wanted to do the will of God'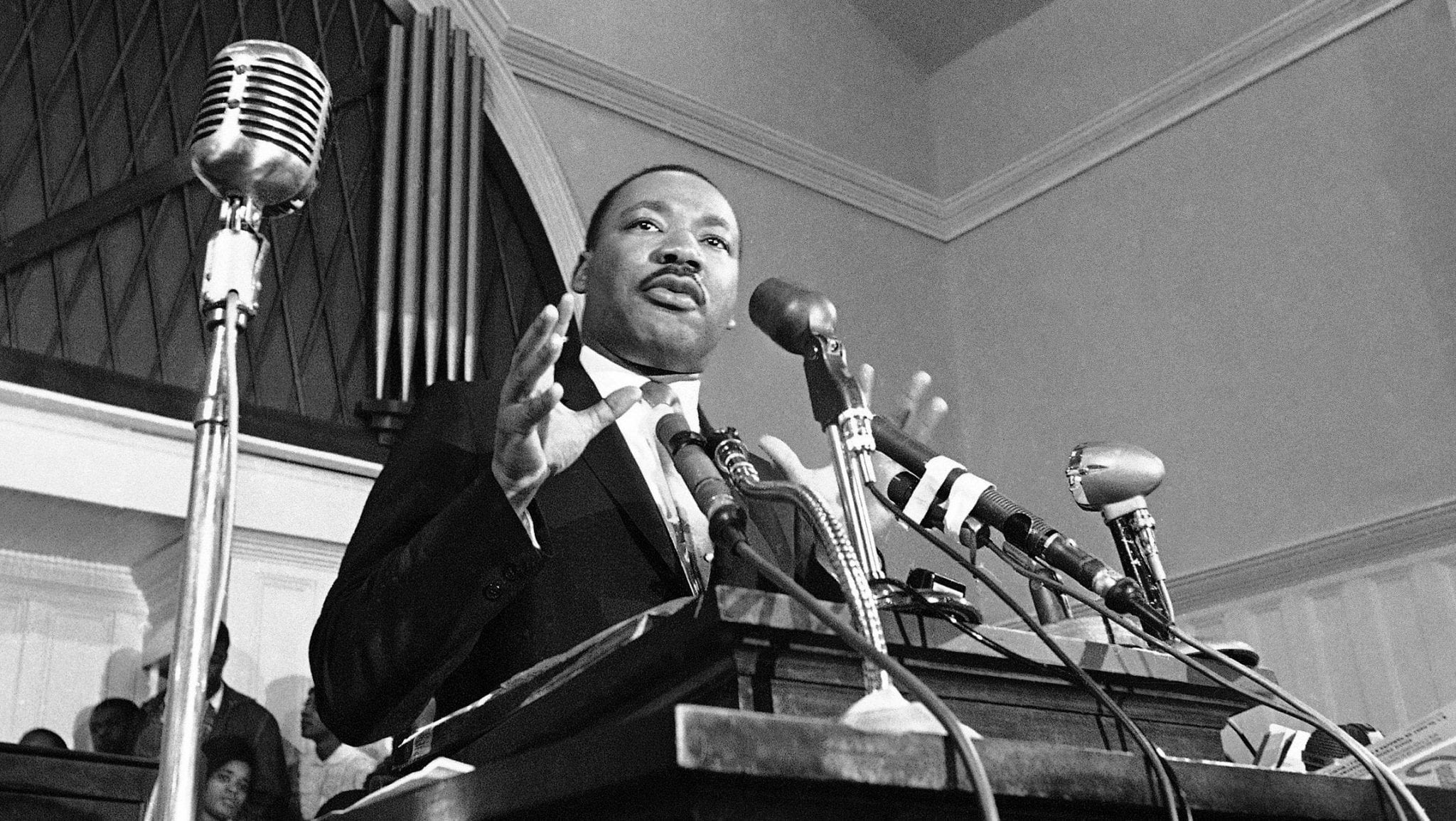 NEW YORK — Fifty years after his assassination in 1968, Catholic leaders in the United States say that Martin Luther King, Jr.'s legacy, especially his determination to do God's will, continues to inspire the Church in its own efforts to overcome racism.
In a statement released by the Administrative Committee of the United States Conference of Catholic Bishops (USCCB) in late March, King was hailed for his undeterred commitment "in his principle of non-violent resistance, even in the face of years of ridicule, threats and violence for the cause of justice."
"Dr. King came to Memphis to support underpaid and exploited African-American sanitation workers, and arrived on a plane that was under a bomb threat. He felt God had called him to solidarity with his brothers and sisters in need," they continued.
"In his final speech on the night before he died, Dr. King openly referenced the many threats against him, and made clear that he would love a long life. But more important to him, he said, was his desire to simply do the will of God," the bishops said.
"We can best honor Dr. Martin Luther King and preserve his legacy by boldly asking God—today and always—to deepen our own commitment to follow His will wherever it leads in the cause of promoting justice," the statement concluded.
King was a Baptist minister and civil rights activist who anchored his commitment to using non-violence to overcome racial divides in his Christian beliefs. In 1965, he organized historic marches from Montgomery to Selma, Alabama, which were responsible for galvanizing thousands of African-Americans to fight for their civil rights.
On April 4, 1968, King was assassinated in Memphis, Tennessee at the age of 39.
Addressing the United States Congress in September 2015, Pope Francis singled out King's famous "I have a dream" speech, where in 1963 on the National Mall, King envisioned the end of racism in America.
"That dream continues to inspire us all," said Francis. "I am happy that America continues to be, for many, a land of 'dreams.' Dreams which lead to action, to participation, to commitment. Dreams which awaken what is deepest and truest in the life of a people."
In the lead-up to the 50th anniversary of King's death, Catholic leaders around the world have heralded his commitment to justice.
Father John Jenkins, president of the University of Notre Dame, recalled King's "prophetic voice" in a statement released on Tuesday.
"King's voice continues to resonate today, as we recognize how far we must yet travel to realize his dream," Jenkins continued.
At the start of the 2017-2018 academic year, Jenkins said that Catholic universities offer a specific contribution to the fight against racism through their belief in the dignity of the human person and a commitment to vulnerable communities.
RELATED: ND President says Catholic higher ed contributes to fighting racism
Father Theodore Hesburgh, who served as President of Notre Dame for 35 years, was a prominent civil rights activist who famously worked alongside Martin Luther King Jr.
Earlier this week, Archbishop Ivan Jurkovič, the Vatican observer to U.N. agencies in Geneva, also praised King in an interview with Vatican News for bringing "universal attention to a new vision of the world."
Jurkovič went on to link King's approach to social engagement with that of Pope Francis, noting that they both advocate for non-violence and social solidarity.
"The pope believes that the only future worthy of the human person is one that includes everyone," said Jurkovič.
On Tuesday, the USCCB announced that it would join the Basilica of the National Shrine of the Immaculate Conception in Washington by tolling the church bell 39 times in honor of each year of King's life.
"The moment is also an opportunity for us to pause and reflect individually on what we are doing to build the culture of love, respect and peace to which the Gospel calls us and to also ask ourselves how we seek to help our brothers and sisters still suffering under the weight of racism," they said.
Following a deadly white supremacist march in Charlottesville, Virginia, in August 2017, the U.S. bishops have ramped up their efforts to confront racism within the Church through the establishment of an Ad Hoc Committee Against Racism. Later this year, the USCCB will also release an updated pastoral letter on racism.
In February of this year, Archbishop William Lori of Baltimore issued a pastoral letter on "The Enduring Power of Dr. Martin Luther King Jr.'s Principles of Nonviolence."
"Dr. King's principles are meant to change us and in changing us to change our society," wrote Lori.
"They urge us to leave behind 'business as usual' and instead to find ways not only to come together but to stay together for the long haul, in peaceful dialogue and cooperation for the sake of each person's dignity and for the common good," he continued.
"Thus, if we truly allow Dr. King's principles of nonviolence to guide us to conversion, we will not be content to camouflage our problems but rather be spurred into action."