Montana diocese settles sex abuse claims for $20 million, hopes it will "continue healing process"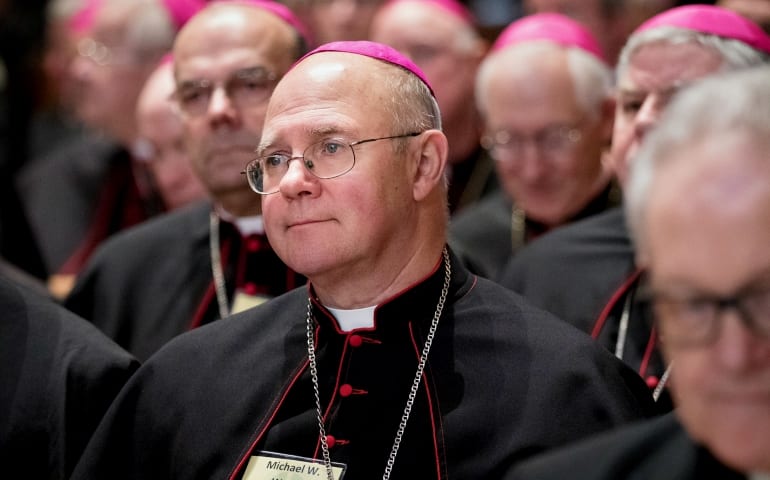 GREAT FALLS, Montana — The Catholic Diocese of Great Falls-Billings in Montana has reached a $20 million agreement to settle claims by 86 people who said they were sexually abused as children by clergy employed by the diocese.
Two law firms representing the victims and the diocese announced Friday that the agreement was reached Tuesday during mediation.
"The abuse my clients suffered at the hands of diocesan and religious order priests and nuns has caused profound suffering, hardship, and despair over their entire lives," said Vito de la Cruz, a lawyer representing a groups of victims.
"However, after seven years of litigation, and facing the prospect of trying 86 separate jury trials which would have taken years if not decades, my clients are hopeful that this small measure of justice and accountability will bring peace and healing to the abuse survivors who had the courage to come forward and tell their story," he told KULR Television.
Later on Friday, Bishop Michael Warfel also issued a statement.
"The terms of the settlement are subject to a number of steps in the bankruptcy process, and it is anticipated that final resolution will occur within the next four months," the bishop said. "The settlement will be funded by substantial contributions from the diocese's insurer, Catholic Mutual, and the diocese with additional financial assistance from other members of the Catholic community within the diocese."
A bankruptcy judge and victims must still approve the settlement. The diocese said once approval is given, it would pay out $18 million immediately, with the rest coming within the next 30 months.
"This is part of our continuing efforts to reconcile with the survivors of childhood sex abuse while carrying on with the essential mission of the Church," Warfel said. "We are hopeful that this settlement without the necessity of years of future litigation will continue the healing process with the abuse survivors."
Daniel Fasy, an attorney for several of the victims, issued a statement saying: "Justice is long overdue, and the survivors have shown a tremendous amount of resilience and courage throughout this process. They stood up and spoke truth to power, and their efforts will no doubt lead to the protection of future generations of children."
One of the victims issued a statement saying, "I am no longer a victim. I am a voice for other victims."
The diocese last year filed for Chapter 11 bankruptcy reorganization protection to negotiate a settlement.
The diocese last month moved to dismiss its bankruptcy case, saying negotiations had reached an impasse and continuing legal costs were draining the resources it had to fund a settlement.
Warfel said at the time that his obligation was to be fair to claimants while ensuring the parishes remain viable.
This article used material from The Associated Press.