Major growth for group highlighting faith-science harmony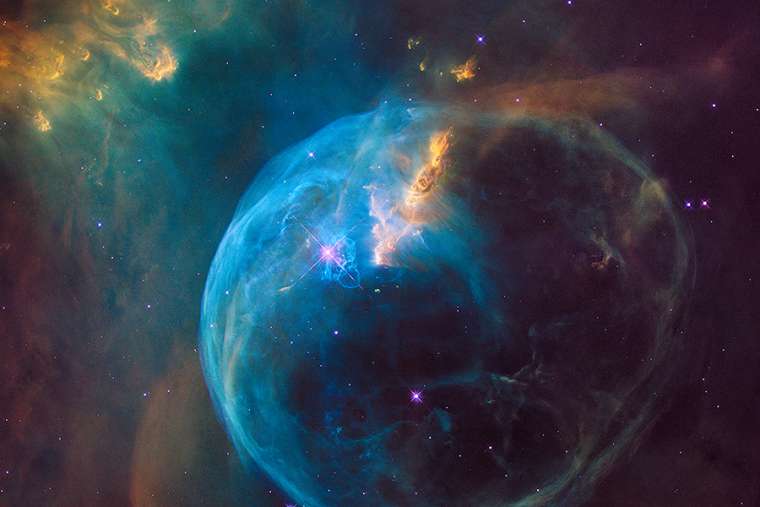 WILMINGTON, Delaware – In his 1988 letter to the Director of the Vatican Observatory, Pope John Paul II called scientists who are members of the Church to "serve as a key resource" by providing a "much needed ministry" to those who find faith and science at odds.
Now, a group of scientists is rising to the late pope's challenge through what is known as the Society of Catholic Scientists.
Dr. Stephan Barr of the University of Delaware, founder and president of the society, explained that the group was created in 2016.
"Its main purpose was to promote spiritual and intellectual fellowship among faithful Catholics who work in the natural sciences, and also display the harmony between faith and science in an era when many doubt it," Barr told CNA.
Two years after its founding, the Society of Catholic Scientists has grown from a small group to an organization with more than 700 members, which include Catholic individuals who either have a doctorate in a natural science or who are in school for a science degree as a graduate or undergraduate student.
While primarily focused in North America, the organization has members in 35 countries and all seven continents.
The Society's motto, taken from the writings of St. Bonaventure, is "knowledge with devotion, research with wonder." The organization strives to foster fellowship among Catholic scientists, give witness to the harmony between faith and science, host forums for scientific and theological discussions, and be a resource for the laity, Barr said.
"For too long, a false impression has been allowed to grow that the world of science is a religious wasteland where faith cannot grow," he said.
"Even religious scientists can have this impression and feel isolated, because they are unaware that many of their colleagues share their faith – this is especially true of younger researchers and students, so providing mentoring and role models is another goal of SCS."
In June, the Society of Catholic Scientists is hosting its second annual conference that will focus on the theme of "Physicalism and the Human Mind." It will explore the idea held by some within the scientific field that only the physical world really exists.
The society's first conference was held in April 2017 in Chicago with the theme "Origins," and was attended by over 80 members of the organization, as well as dozens of other scholars. This year, the 2018 conference is expecting 135 scholars to attend, including 110 Catholic scientists and students.
The upcoming conference will be held at The Catholic University of America from June 8-10 and will feature 11 speakers from various fields, including neuroscience, quantum physics, mathematics, and philosophy. While most of the speakers are Catholic, some are not, including the distinguished Prof. Peter Koellner of Harvard.
Continuing a tradition established last year, one scientist will be singled out and honored with the St. Albert Award, named after the patron of scientists. This year's award will be presented to Juan Martin Maldacena of the Institute of Advanced Study at Princeton for his distinguished work linking gravity and quantum field theory.
Noting that the Society of Catholic Scientists has grown tremendously in its first two years, Barr said he believes the organization "continues to grow rapidly" because scientists are feeling isolated in their fields and are looking for an outlet to discuss the connection between their faith and science.
The society has been recognized by the United States Conference of Catholic Bishops and has Archbishop Charles Chaput of Philadelphia as its episcopal moderator.