Sisters seek to end gag order in priest sex abuse settlement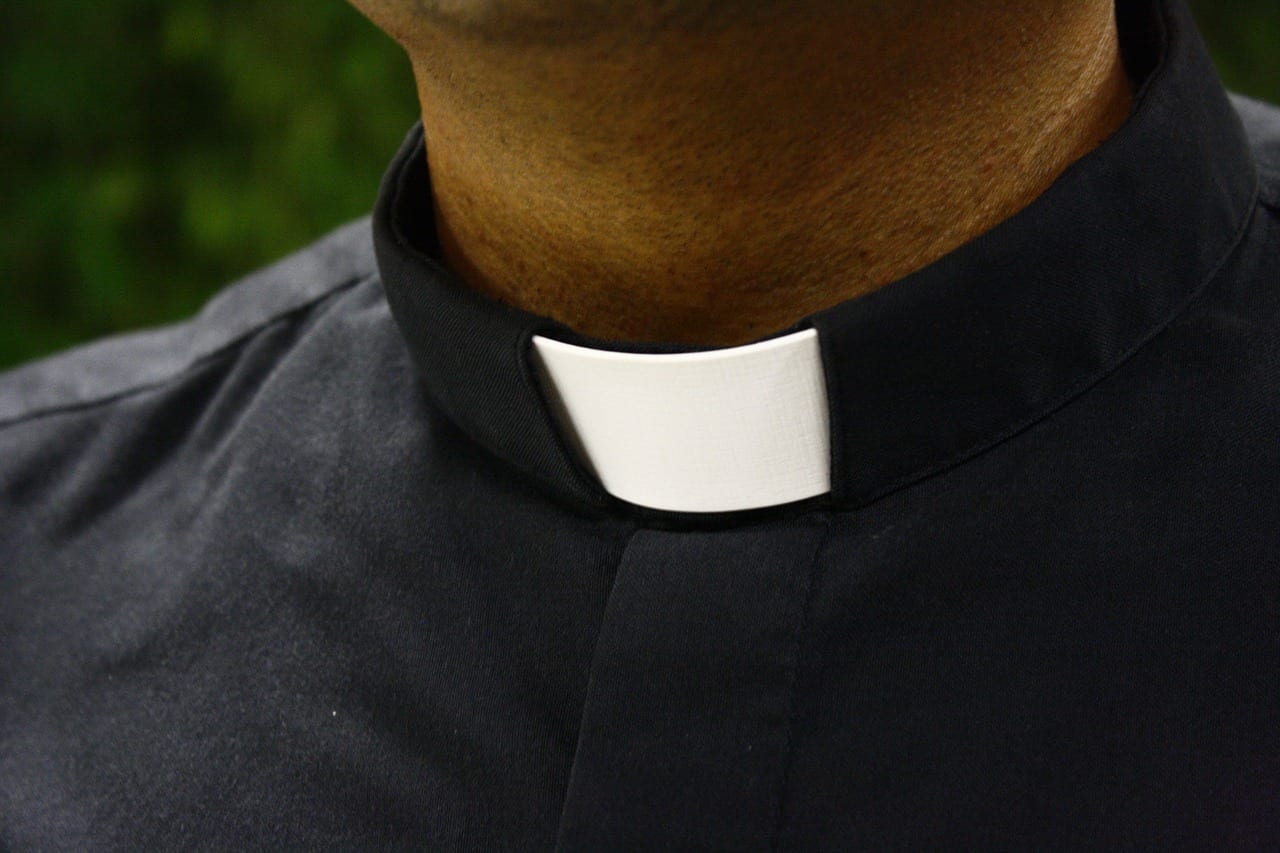 HARRISBURG, Pennsylvania — Two sisters asked a judge Monday to invalidate broad confidentiality agreements other family members made with a Pennsylvania Catholic diocese so they can speak publicly about sexual abuse at the hands of a parish priest more than two decades ago.
The lawsuit in county court in Harrisburg by two adult women said their silence was required in settlements made with the Harrisburg Diocese over sexual abuse of two other sisters in the same family by Father Augustine Michael Giella.
New Jersey court records indicate Giella confessed to fondling one of the girls and taking photos of her unclothed. Giella was facing sexual assault, child endangerment and child pornography charges in Ocean County, New Jersey, when he died in 1993 at about age 72.
A spokesman for the Harrisburg Diocese, Mike Barley, said it no longer enforces nondisclosure agreements in priest abuse settlements.
"There's nothing that would prevent them from speaking," Barley said.
The four sisters' lawyer, Ben Andreozzi, said he wants to get that in writing before the four women speak publicly about what they endured.
Andreozzi said all four women have appeared before a grand jury that spent two years investigating child sexual abuse in the dioceses of Allentown, Erie, Greensburg, Harrisburg, Pittsburgh and Scranton, churches with 1.7 million members.
A report by that grand jury has been put on hold by the state Supreme Court, although the state attorney general's office took legal action under seal Monday asking to make the report public.
The grand jury investigated allegations of child sexual abuse, failing to report it, endangering the welfare of children and obstruction of justice that involved people associated with the church as well as local public officials and community leaders.
The lawsuit filed Monday said Giella was transferred to the Harrisburg Diocese from the Trenton Diocese in 1982, and after a brief stop in Hanover he spent about seven years before retirement at St. John the Evangelist Parish in Steelton.
One of the sisters, then 12 years old, disclosed she had been abused in 1992. The Harrisburg Diocese settled her claim in 1994, and then also settled a claim made by another sister in 1995, the lawsuit said.
Both settlement agreements required the sisters' family members to keep all of the matters involved in the lawsuits confidential. The two women who filed the lawsuit argue they were adults at the time, they got no payment or other consideration and were unaware of the terms when their parents and sister signed them.
"They force victims to enter into these confidentiality agreements, and it stunts the ability to identify who these perpetrators are," Andreozzi said. "And we obviously need to expose, the public wants to know who these accused priests and other bad actors are. And these confidentiality agreements aren't helping."
Giella was charged in August 1992 in New Jersey, where he had retired — he moved to his retirement home with the help of the four girls' family.
Court records indicate he began molesting one girl when she was about 2 years old, abuse that included fondling, having her pose naked for photos in sexual stances, and — with Giella dressed in clerical garb — oral sex. Investigators recovered bound volumes of photos he had taken of naked children, and a collection of girls' underwear that he preserved and labeled with the victims' names.
In a police report filed when authorities searched his home and arrested Giella, an investigator wrote there had been "numerous calls" from women who read about Giella's arrest to say "they were fondled and sexually abused by him during the 1960s and 1970s when he was the parish priest in Hackensack, New Jersey."