Some Fighting Irish are fighting porn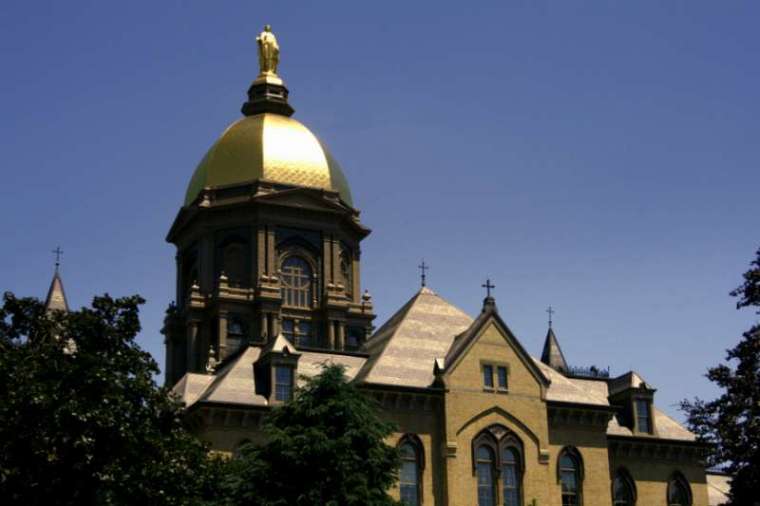 SOUTH BEND, Indiana – Students at the University of Notre Dame have asked university administrators to block pornography on the university's wi-fi networks.
More than one hundred students signed letters, one sent by men and one by women, requesting that filters be installed on university networks. The letters also referenced an online petition, at which more than 1,000 "Students, Faculty, Staff, and Friends of Notre Dame" requested the same filter.
The men's letter, published Oct. 23 in the university's student newspaper, said that a filter "would send the unequivocal message that pornography is an affront to human rights and catastrophic to individuals and relationships."
The women's letter, published Oct. 24 in the same newspaper, was addressed to the signatories of the men's letter.
"We stand in solidarity with your request to filter out pornography on Notre Dame's wireless internet networks," it said.
"Every human person is worthy of the utmost dignity and respect. Pornography use at Notre Dame threatens this respect by preventing men and women from encountering the full personhood of one another in friendships and relationships. How? Pornography propagates a mindset that people, especially women, are mere sex objects," the Oct. 24 letter said.
The letter sent by men noted a 2013 survey that showed 63 percent of male students at Notre Dame had used the university's internet networks to view pornography.
"Pornography is the new sex education, providing a disturbing script about what men find sexually appealing and what women should do to please them."
"Notre Dame's sincere efforts to educate students about consent and other aspects of healthy sexuality are pitifully weak in light of the fact that by the time students arrive on campus, many have been addictively watching pornography for years," the letter said.
That letter noted that pornography "is associated with a host of issues: addiction, child sexual abuse, divorce, male fertility problems, sexual assault and the acceptance, normalization and sexualization of cruelty towards women. It contributes to prostitution, human trafficking and the proliferation of sexually transmitted diseases."
The Oct. 24 letter sent by female Notre Dame students acknowledged that the university forbids that pornography be viewed on its wireless networks.
"A written rule alone does nothing to stop its rampant consumption, and this rule is rarely, if ever, enforced. It is time for the University to take a serious stand against pornography and implement a filter on Notre Dame's Wi-Fi of the top-25 pornographic sites," the letter said.
University officials did not respond to a request from CNA for comment on the student letters.
But students are hopeful that the university will respond to their request.
"We have come to expect our school to be a driving force for cultural change in our nation," the Oct. 23 letter said, "and pornography is a cultural issue that needs changing."