Winona-Rochester diocese to file for bankruptcy amid abuse lawsuits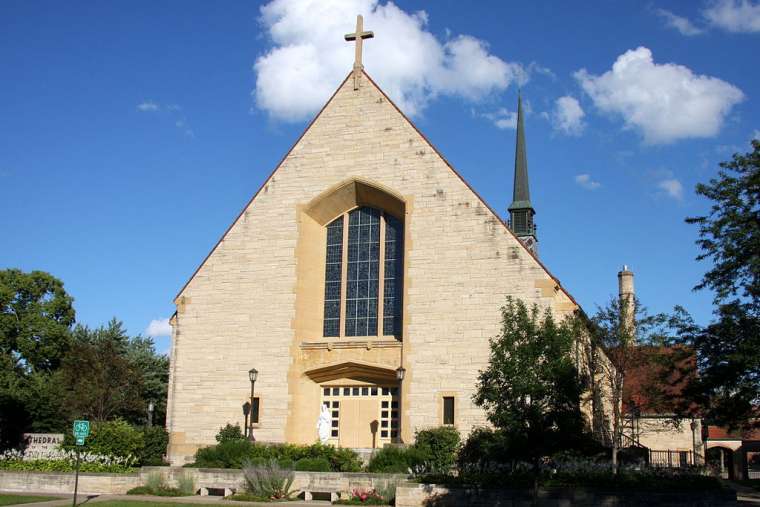 WINONA, Minnesota – The Diocese of Winona-Rochester will file for Chapter 11 bankruptcy, it was announced Sunday. Bishop John Quinn wrote a letter explaining the decision, which was distributed in bulletins throughout the diocese.
In a recorded video statement posted on the diocesan website, Quinn said he was sorry, and that on behalf of his brother priests, he "offer(s) an apology to these survivors and acknowledge their pain and suffering," and pledged to "remain vigilant" to prevent abuse in the future. He also said it was important to create an "environment of healing" for both abuse survivors and their families.
Quinn explained that due to the 121 claims of child sexual abuse by priests within the diocese, and after praying for guidance as to how to best heal the pain of these survivors, the diocese would file for bankruptcy. A total of 17 priests in the diocese have been accused of sexual abuse.
This move is the "most just and equitable way to hold ourselves accountable, to bring healing and justice to the survivors, and to find a path forward for our diocesan community," said Quinn.
"By proactively taking this step, we will begin to bring healing and justice to survivors, holding ourselves accountable for the abuse that occurred in the past," said the bishop. The diocese will continue to work with survivors and their legal counsel.
Filing for bankruptcy will allow the diocese to reorganize their finances, and continue to provide social service work. Quinn said there was "no way to predict" how long this was going to take, but he promised complete transparency and will continue to provide updates throughout the process.
He did, however, say that he does not anticipate a day-to-day change for members of the diocese, and that no parishes or parish schools will be closing due to the bankruptcy filing. This is because they are separate legal entities, he explained.
Survivors of clerical sexual abuse in the diocese will be compensated, said Quinn, by a combination of insurance, savings, money from the sale of assets, and other sources.
"I am committed to keeping our children, and vulnerable adults, safe from sexual abuse," said Quinn.
"I want to assure you: all clergy against whom credible accusations have been previously made are either deceased, or have been removed from ministry, laicized, and no longer function in any priestly capacity in the diocese."
Quinn explained that since 2002, the diocese has implemented a program in order to ensure the safety of children in the diocese. As part of this program, every member of the clergy, as well as diocesan employees and volunteers, undergoes a background check.
"I pray for God's grace during this difficult period, as well as for guidance and strength from the Holy Spirit," said Quinn.
"I believe that we will walk together toward healing, reaffirming our dedication to carrying out ministries across southern Minnesota. I also ask for your continued prayers and support as we work together to offer healing to those who have suffered unconscionable abuse and to forge a path forward for all of us."
Quinn also said that he welcomed suggestions from members of the public on how the diocese could work to become a safer environment.