Tanzanian nuns in America's paradise capture Catholic shift from north to south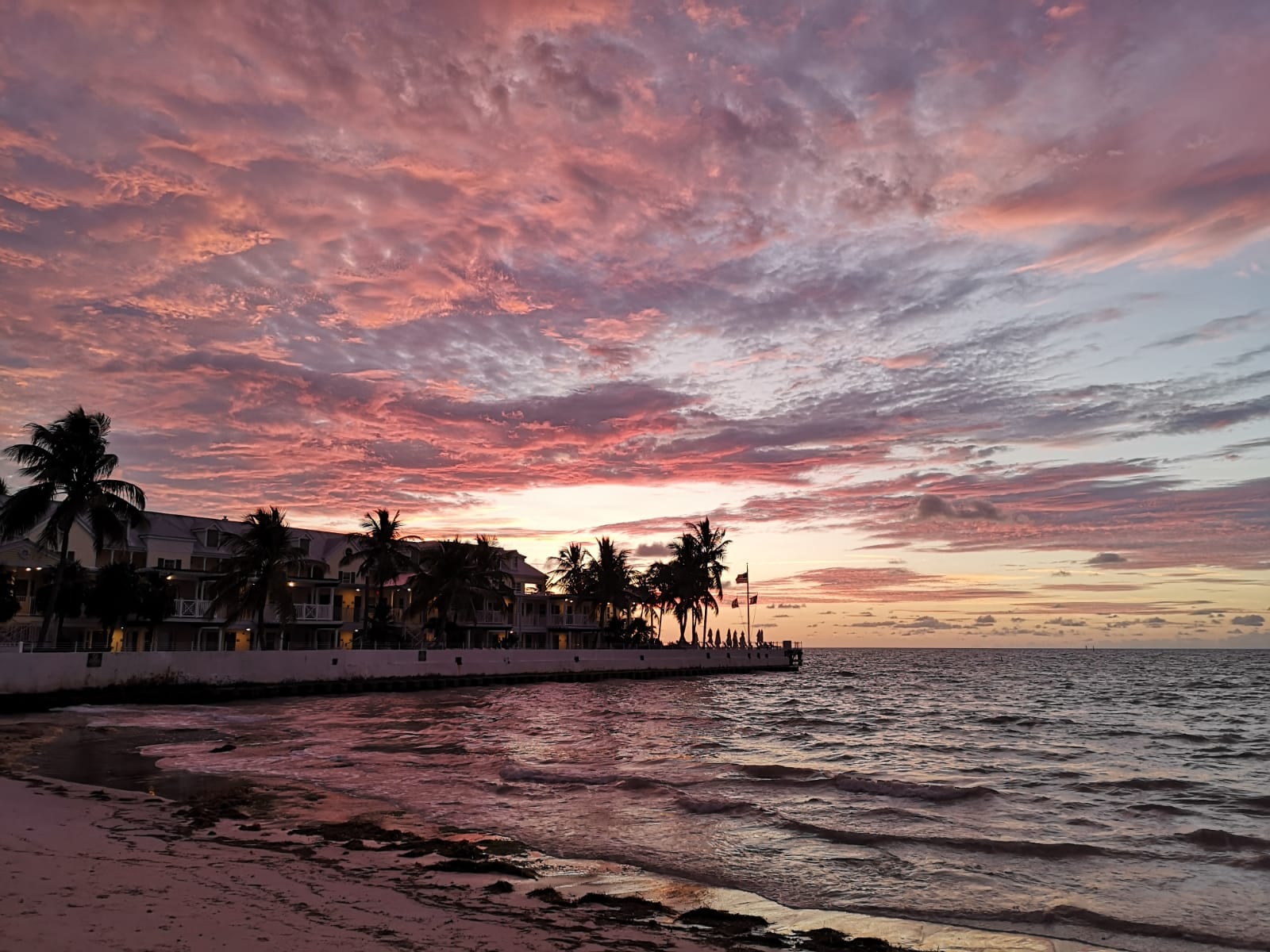 KEY WEST, Florida – Since his election, Pope Francis has often said that the global north, where churches are increasingly empty and convents are slowly dying out, has ceded its evangelizing role to the south, which is rapidly becoming the new epicenter of global Catholicism.
One small but hardly unique illustration of the point can be found with the Holy Spirit Sisters who serve in Key West, Florida, the southernmost point in the continental United States and a place widely considered as America's tropical paradise. Though there are only three sisters, all from Africa, they play a key role in keeping the local community running.
"To be a missionary is not something easy. Culture, food, everything is different," Sister Mary Mushi, one of three Tanzanians of the Holy Spirit Sisters serving in Key West, told Crux.
Despite the hurdles and insecurities involved in moving across the world, leaving behind home, family and friends, "I really enjoy my apostolate," Mushi said, adding, "I feel that it's a call from God."
Mushi was assigned to the small island convent in 2011, just three years after the arrival of the first Holy Spirit Sisters, who came to Key West in 2008 at the invitation of Father John Baker, pastor of the city's Basilica of Saint Mary Star of the Sea, the lone Catholic church in a 33-mile swath of the Florida keys.
She currently lives with two other women – Sister Euphemia Kimario and Sister Elizabeth Gati.
In addition to teaching at the basilica's school and serving as Eucharistic ministers during Mass, the sisters also work in the parish food pantry, deliver communion to the sick and homebound, and visit hospice centers and nursing homes where they spend time with the elderly.
Their very presence in Key West is illustrative of the broader trends of the time. Originally, the Catholic nuns on the island belonged to the Sisters of the Holy Name of Jesus and Mary, which was founded in Quebec in 1843. Those nuns had to move north to south to take up their mission; Mushi and her fellow sisters, meanwhile, traveled south to north.
The three Tanzanian sisters, each of whom come from Kilimanjaro and form part of an explosion of vocations on the African continent, said they appreciated Pope Francis's Extraordinary Missionary Month in October and identify with his insistence that it's no longer the north evangelizing the south, but vice versa.
Speaking to Crux, Kimario, one of the original sisters who came to Key West in 2008, said she agrees with the pope's statement, because "in the West now there are no vocations, but if you go to the south, like many countries in Africa, we have a lot of vocations."
"So, it means that it's time now for us to come and evangelize. It's like we are paying back what they did to us!" Kimario said with a laugh, noting that many religious communities in Europe are literally dying, while their counterparts in Asia, Africa and Latin America are enjoying considerable growth.
Founded in Germany in 1950, the Holy Spirit Sisters first arrived in Africa in 1964. At the beginning, it was the European sisters who came to set up convents and draw new vocations in Africa. Now, Mushi said, it's the opposite.
"We don't have any new members in the German order," she said, referring to their motherhouse. The youngest sister in the convent, who was in her 60s, died of a massive heart attack just a few weeks ago, leaving the remaining four sisters, who are between the ages of 80 and 90, without local replacements.
Due to the vocational shift, the formation house for the sisters was eventually moved to Africa, Mushi said, noting that this year 28 new candidates entered. With about 600 members worldwide, most of the young sisters, "are too many to count," and come from African nations, India or the Philippines.
Illustrating the high growth in vocations in Africa, Mushi recalled how during her 1990 visit to Kilimanjaro, which is home to at least 20 different women's religious congregations, St. John Paul jested with the sisters, asking them, "Tell me the secret of the mountain for the flow of your vocations!"
Each of the sisters praised the African Catholic Church generally for its unique qualities, including a strong emphasis on families and young people, and on building up the local community.
These qualities, they said, serve them well in Key West, which they said is "really a challenge" from a pastoral perspective.
Not only is Key West a hot destination for tourists and crowds with strong ideologies contrary to those of the Catholic Church, but it is also a place of acute poverty, with a massive affordable housing crisis forcing many people to work two or three jobs just to pay the bills. There is also a large homeless population in the city, as many homeless come due to the year-round 75+ degree weather.
Parents often find themselves working one of their many jobs on Sundays, making it difficult to get either themselves or their children to church. Sporting events are also often held on Sundays, meaning Mass is not on the weekly schedule for many young people who play sports.
"Life here is tough. The people here, they have to struggle a lot," Mushi said, but noted that there are also many good things that happen in Key West, which has a strong local Catholic community filled with parishioners who leads rosaries, keep a 24-hour Eucharistic adoration chapel going, and spearhead may of the basilica's different projects.
The best part for them, is working with the children and simply being close to the people and listening to their needs.
Pointing to the current discussion in Catholicism surrounding the role of women in the Church, and the need to create more spaces for them in leadership, the sisters said that in their view, this leadership is not exercised in holding positions and dictating instructions, but in offering an example to follow.
"For me leadership is the way I live here and the way I work. People may see my actions and the way I live, and say, oh, I want to be like Sister Mary," Mushi said.
"Sometimes you might touch people in ways that you don't know," she said, recalling a young Muslim woman from Kazakhstan who moved to Key West after breaking up with her fiancé, and who has come across hard times. Mushi said she met the woman one day and saw that something was bothering her, so she began talking to her and after a few months, the woman opened up about her struggles and now frequents the basilica's adoration chapel, despite being a Muslim.
"The way you talk to (people), the way you welcome them. You can touch them without knowing," Mushi said.
Similarly, Kimario said her vision of what it means for women to lead is not in barking out orders, but "to help people."
Noting that many religious sisters work in hospitals, nursing homes or in programs helping the homeless, she said "that is how we are. Women are part of leading people and leading people close to God and helping them to see the way, or at least helping them to change their lives."
"The way we are, the way God created us, we lead wherever we are," she said, adding that "Women, we lead, through our life."
Follow Elise Harris on Twitter: @eharris_it
---
Crux is dedicated to smart, wired and independent reporting on the Vatican and worldwide Catholic Church. That kind of reporting doesn't come cheap, and we need your support. You can help Crux by giving a small amount monthly, or with a onetime gift. Please remember, Crux is a for-profit organization, so contributions are not tax-deductible.