UK parents ask court to let 20-month-old go to Vatican hospital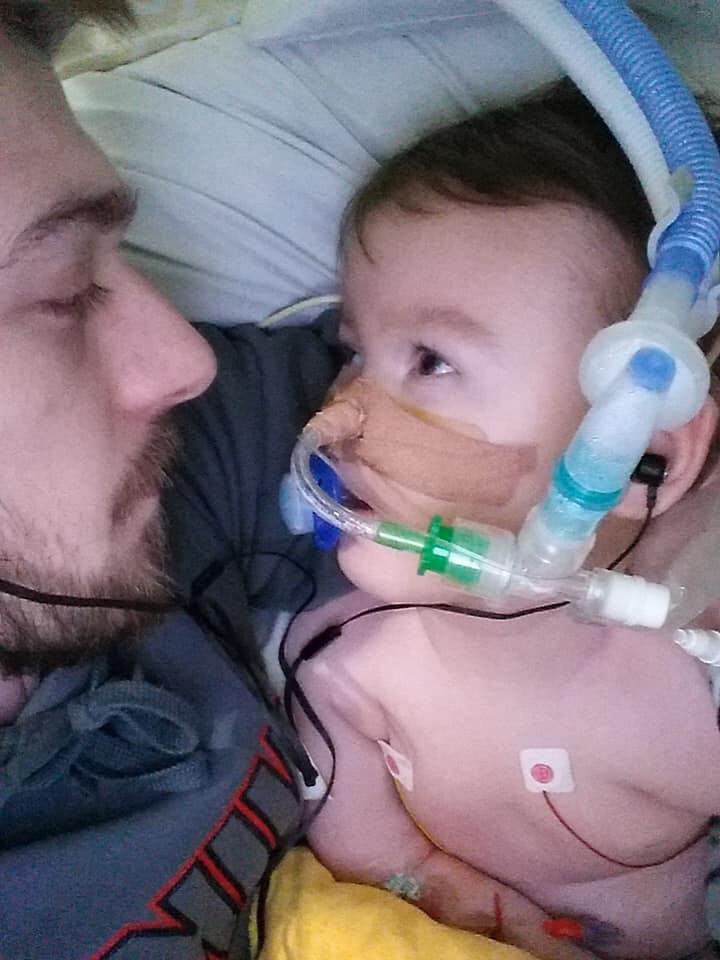 LEICESTER, United Kingdom – In a case reminiscent of Charlie Gard, the 11-month-old infant who died from a rare disease after a legal fight last summer, the parents of a gravely ill 20-month-old boy in Liverpool are asking to be allowed to take him to the Vatican-owned Bambino Gesù children's hospital in Rome.
Like Gard, young Alfie Evans is the subject of a court battle between his parents, who want to move their child, and an English hospital that is arguing any further treatment would be futile.
Gard was diagnosed with encephalomyopathic mitochondrial DNA depletion syndrome, a rare disorder that causes brain damage and an inability to move the limbs, and for which there is no established medical cure.
The Bambino Gesù hospital had reached out to the parents in early July 2017 offering an experimental treatment for the infant, after a Vatican statement expressing Pope Francis's hope that the desire of Gard's parents "to accompany and care for their own child to the end" would be respected.
Gard's parents eventually dropped their legal fight to transfer him to a hospital outside of the United Kingdom, and the child died on July 28, after having been baptized.
In the Evans case, the child is in a "semi-vegetative state," and he also has a degenerative neurological condition, which has not been identified. One doctor has even suggested it might one day be called "Alfie's Disease."
Three experts from the Bambino Gesù hospital visited Evans in Liverpool, and agreed with the British doctors that further treatment would be "complete futility" in finding a cure.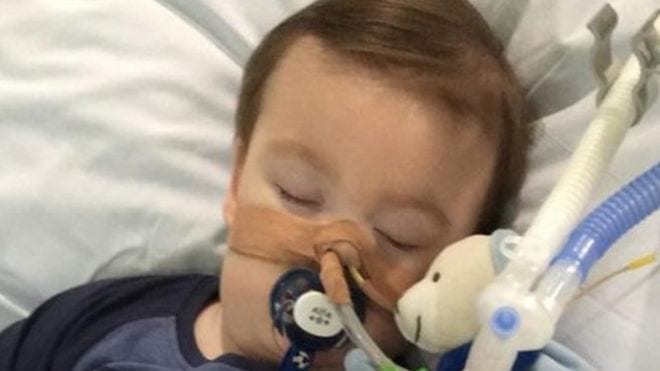 However, they offered to take the child to Rome to undergo operations which would help him breathe and receive food, keeping him alive for an "undefined period."
The boy's parents want to move him to Italy for treatment, but the Liverpool hospital staff are arguing the treatment would be "inappropriate."
"Prolonging his life unnecessarily is not a way to go, considering his brain is being progressively destroyed and there is no prospect of recovery," said Dr. Helen Cross.
Alfie's attendant doctor hass given no opinion on this as he hasn't seen it,however Tom is adamant his opinion wont change. I will just leave this with you..is this or is it not Alfie responding like ANY other child .. just saying.. pic.twitter.com/Vuo8WDO6cb

— #ALFIESARMY (@Alfiesarmy16) February 2, 2018
According to the Anscombe Bioethics Centre, an Oxford-based Catholic academic institute, the "fundamental ethical principles involved" in the Gard and Evans cases are "very similar."
"Doctors should not be forced to continue treatment if they believe it offers little or no benefit relative to the burdens it entails, nor should they be forced to refer for specific treatments that they do not believe to be in the best interests of their patient," a Feb. 2 statement from the institute said.
"On the other hand, doctors should not prevent competent patients from seeking, for example, life-sustaining or palliative care or treatment from another doctor. Indeed, patients have a right to a second medical opinion and a general right to seek alternative treatment."
The Anscombe Bioethics Centre said if the child can be moved without undue risk or burden, "the parents should normally be permitted to transfer the care of their child to other suitably qualified doctors, whether in this country or abroad."
The statement said, in the case of children, it is the parents who have prime responsibility for their own child and this responsibility entails the right to protect their child's interests as they see them.
"Parental rights, which exist for the sake of the child in the first instance, should not be taken from parents unless they have been shown to have acted unreasonably and put their child at significant risk," the statement said.
"At the moment we are not willing to let him die," Tom Evans, Alfie's father, told the court. "But if we have turned all the stones over and don't wake our child up… we will wait for him to deteriorate and let him die in his own way…We can take him home and still care for him but knowing he will die in our home, knowing we have tried everything."
The parents and the Alder Hey Children's Hospital initially entered mediation to decide the future treatment for Evans, but the hospital insisted removing his ventilator was the only course of action, leading to the case going to the High Court in Liverpool.
Like Charlie Gard, Alfie Evans has captivated the country. British celebrities like Jamie Lomas, Dennis Wise and Rebekah Vardy – wife of Premier League soccer star, Jamie Vardy – have been vocal in their support of the parent's position.
Vardy even visited the child in the hospital and said in a Tweet "he is not dying, he is improving."
Today Alfie squeezed my finger every time I tickled his little hand. I watched him with my own eyes reacting to his Dad's touch. He is sucking a dummy & spitting it out, he is using his senses. Please help Alfie & his family to save him @Alfiesarmy16 🙏🏻 https://t.co/zp9APN8lbC

— Rebekah Vardy (@RebekahVardy) January 30, 2018
The judge in the case, Anthony Hayden, has visited the child in the hospital, and on Friday ordered new brain scans to be taken within 24 hours, saying it was an "extremely difficult" process.
According to the Anscombe Bioethics Centre statement, a decision to end life-support cannot be made "if the motive is to end what is seen as a 'worthless' life due to illness or disability, this can never be justified."
"No human life is worthless, and treatment may only be withdrawn for the right reasons, such as lack of resources or undue burden in relation to its benefits," the institute said.
The judge seemed aware of the responsibility being asked of him, saying it was "vital" to have up-to-date information on his condition.
"I'm making a life-and-death decision," Hayden told the court. "So, is it unreasonable to want all the information you can possibly have when asked to make that kind of decision?"
At one point, the boy's father broke down in tears during the court hearing.
"You've had two long and difficult days. But you have done your son proud," the judge told him.