Catholic leaders call for UK government to end 2-child limit for public benefits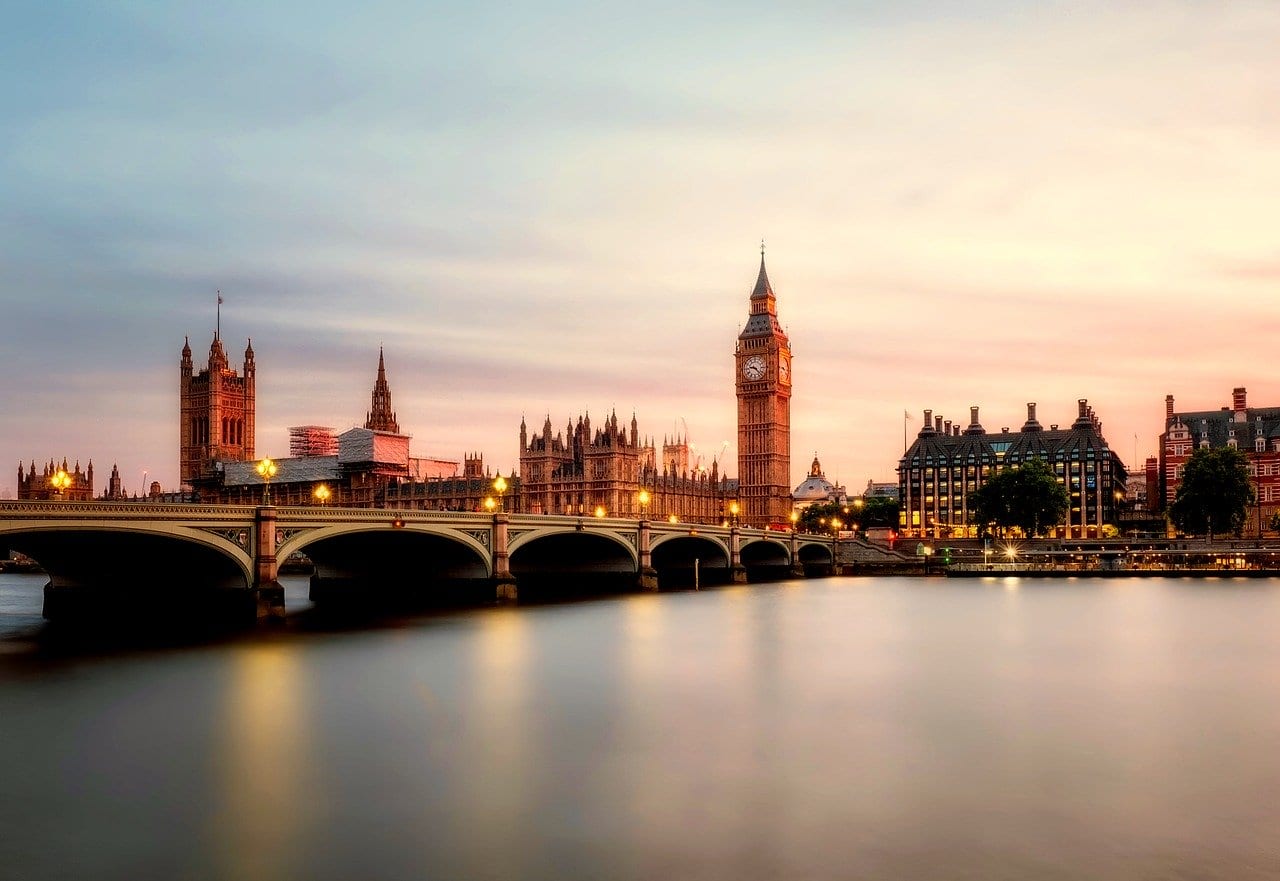 LEICESTER, United Kingdom – Catholic leaders are urging the UK government to drop a two-child limit on benefits as a new budget is about to be announced.
Introduced in 2017, the policy meant low-income families having a third child or more lost their entitlement to additional support through child tax credit and universal credit, worth £2,780 ($3,500) per child per year. The government said it would save £1 billion ($1.28 billion) over four years, and also would be an incentive for parents on benefits to find work.
According to a June 2019 report commissioned by the Anglican Church of England and Child Poverty Action Group, 160,000 families were affected by the policy, with the majority of those have just three children.
The report found predicted that by 2023/2024, the policy would push 300,000 children into poverty and one million children, already in poverty, into deeper poverty.
It also said 95 percent of those surveyed said the two-child limit had affected their ability to pay for basic living costs, including 88 per cent who said it had affected their ability to pay for food and clothing, and that they were unable to compensate for the reduction in support by working longer hours.
The report also claimed victims of domestic abuse "are particularly vulnerable to the harmful effects of the two-child limit," since the policy can make it more difficult to leave an abusive relationship and put them at increased risk of violence.
"It is clear that the two-child limit is having a devastating effect on parents and children up and down the country. We would never turn a third child away from school or hospital, yet this policy turns children away at a time when they and their families most need support and leaves them to grow up in hardship," the report says.
"In our society, we believe that every child should have the best start in life. Yet the two-child limit denies families the support they need from our social security system when they experience tough times, trapping children in poverty. It is right to support families when they need it most," the report continues.
Bishop Richard Moth, the Chair of the Catholic Bishops' Conference of England and Wales Department for Social Justice, and Nigel Parker, the Director of the Catholic Union, a UK-based public policy institute, echoed these concerns, and called for the abolishing of the two-child limit to "help the poorest children in our society to flourish and reach their true potential."
Their comments came in a Feb. 24 letter to Rishi Sunak, the newly appointed Chancellor, a position comparable to the U.S. Secretary of the Treasury. The ruling Conservative Party pledged in last year's general election campaign to help combat child poverty through the country's tax and benefit system.
Moth and Parker said the two-child limit is a roadblock to that pledge.
"As you know, the impacts of this policy are currently being felt by families from all walks of life. Most are in work and many fell upon hard times after having their children. It also affects refugee families given sanctuary in our country and has a disproportionate impact upon religious minorities," their letter reads.
"What unites all these families is the hardship they have suffered as a result of not receiving basic support for each child. Catholic charities across England and Wales have first-hand experience of how the limit can put essentials such as food, rent and utility bills beyond reach, with devastating consequences for children's wellbeing and life-chances."
The letter said that every child "is of equal value and their human dignity deserves to be upheld."
"Abolishing the two-child limit will be both a tangible means of reducing child poverty in the UK and a clear sign of support for family life," wrote Moth and Parker.
In a letter to Sunak published Feb. 22 in the Daily Mirror, 78 Labour Party members of parliament and 23 university academics also demanded the government scrap the two-child limit in order to fight growing poverty in the country.
"It is a basic minimum that everyone in our country should be able to feed themselves without needing emergency food parcels. But since 2010, foodbank use has grown in the UK. Demand is rising every year. According to the Trussell Trust, low income, benefit delays and changes are the main reasons people need emergency food," the joint letter said.
James Somerville-Meikle, the head of public affairs for the Catholic Union said that if the UK government is "serious about helping families and levelling up society, then getting rid of the two-child benefit cap would be a good place to start."
"This deeply unfair policy leaves larger families worse off for no good reason. The new Chancellor has an opportunity to show he is listening on welfare spending and introduce a family-friendly budget later this month. It's time to give all families the support they need and scrap the cap."
A spokesperson for the Department of Work and Pensions told the Mirror the two-child policy ensures fairness by asking all adults to make the same financial choices about having children."
The budget is expected to be announced on March 11.
Follow Charles Collins on Twitter: @CharlesinRome
---
Crux is dedicated to smart, wired and independent reporting on the Vatican and worldwide Catholic Church. That kind of reporting doesn't come cheap, and we need your support. You can help Crux by giving a small amount monthly, or with a onetime gift. Please remember, Crux is a for-profit organization, so contributions are not tax-deductible.