Bishop Dermot Farrell appointed new Archbishop of Dublin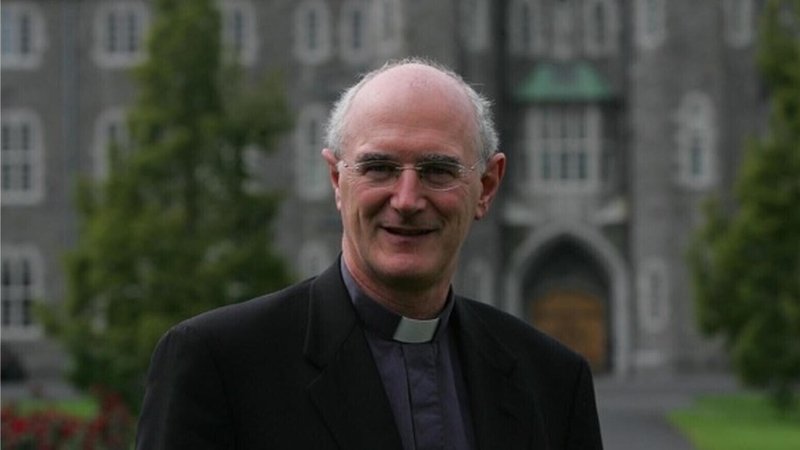 LEICESTER, United Kingdom — Bishop Dermot Farrell of Ossory has been appointed by Pope Francis to be the new Archbishop of Dublin, replacing Archbishop Diarmuid Martin.
Farrell, 66, has headed the Ossory diocese since 2018.
"For the last three years I have been Bishop of Ossory where I have been very happy and fulfilled. As you will understand, I have a certain sadness in leaving Ossory, its priests and its people. However, I come in hope, and I am confident that I will also be happy in Dublin," the bishop said on Tuesday.
The archbishop of Dublin, the capital of the Republic of Ireland, serves as the Primate of Ireland.
"From a young age Dublin has always been part of my life," Farrell said.
"My late mother worked here as young woman. As a teenager, I spent summer holidays with my aunt and uncle who lived and worked in the Liberties [a working class neighborhood]. They introduced me to the history and rich cultural life of the city. Dublin has always been a place of welcome for people from all over Ireland.   Now it is a city of welcome for people from all over the world," the bishop said.
The Archdiocese of Dublin has 198 parishes, including in the surrounding rural areas.
Martin, a longtime Vatican official, was named coadjutor archbishop of Dublin in 2003, and succeeded Cardinal Desmond Connell as archbishop in 2004. He turned 75 on April 8, and at the time made no secret of the fact he wanted a successor appointed as soon as possible.
"When my appointment as archbishop was formally announced, Cardinal Connell at the press conference began by saying: 'This is not my day; today is the day of the new Archbishop.'  I echo these sentiments as I greet and ask God's blessing on my successor, Archbishop-elect Dermot Farrell," Martin said as he introduced his successor.
Farrell noted that the Church is experiencing "a time of profound and rapid change."
"Our world is changing before our eyes, our country is changing deeply, and our Church changes beneath our feet. Together, we are called to find a way into the future that God opens before us.   The only genuine way into the future is a shared way, a way together," the bishop said.
"Our lives are in God's hands.  Every person's life is a mystery. We do not always appreciate this, but that does not make it less true.  We do not know what the future will be. What we do know is, that placing our lives in God's hands, our lives will bear fruit," he added.
The bishop noted that the world is "confronted with two interconnected crises" – the coronavirus pandemic and the ecological crisis – which require urgent action by those with a "sense of purpose which comes from a clear vision."
"The relationship between the Gospel and the culture in which it is proclaimed is always tensive. It was that way for Jesus; it is that way for us. The response of our time to the plurality of positions, diversification of behaviors and variety of cultures cannot go down a road of disillusion and disappointment.  We are called to renewal; we are called to encounter," Farrell said.
In his remarks, Farrell commended Martin for his work on child safeguarding in the wake of a series of clergy abuse scandals which rocked the Church in Ireland, once the most Catholic nation in Europe.
"Archbishop Martin accepted the leadership of the Diocese at a challenging time in 2003.  Since then, he has provided forceful and unambiguous leadership, especially in safeguarding children where he took courageous positions.  Constant vigilance is needed as complacency is the greatest enemy.  A Church which is safe for all who are vulnerable, be they young or not so young, can only exist where there is a commitment to truth, genuine transparency and enduring care for the victims.  The Church in Ireland has become a humbler Church, a Church more capable of listening," the bishop said.
The president of the Irish Catholic Bishops' Conference, Archbishop Eamon Martin of Armagh, issud a statement saying Farrell "is a hardworking and personable colleague with many skills and qualities to bring to his new ministry as Archbishop of Dublin."
"Archbishop-elect Farrell's priestly and episcopal ministry has been imbued with a deep understanding of theology and science together with a strong pastoral instinct and desire to fulfil the mission of the Gospel in both word and deed. He brings a grounded spirituality, solid teaching and communication skills to his ministry," the archbishop said.
Follow Charles Collins on Twitter: @CharlesinRome