Pope to meet LGBT and HIV prisoners on visit to Naples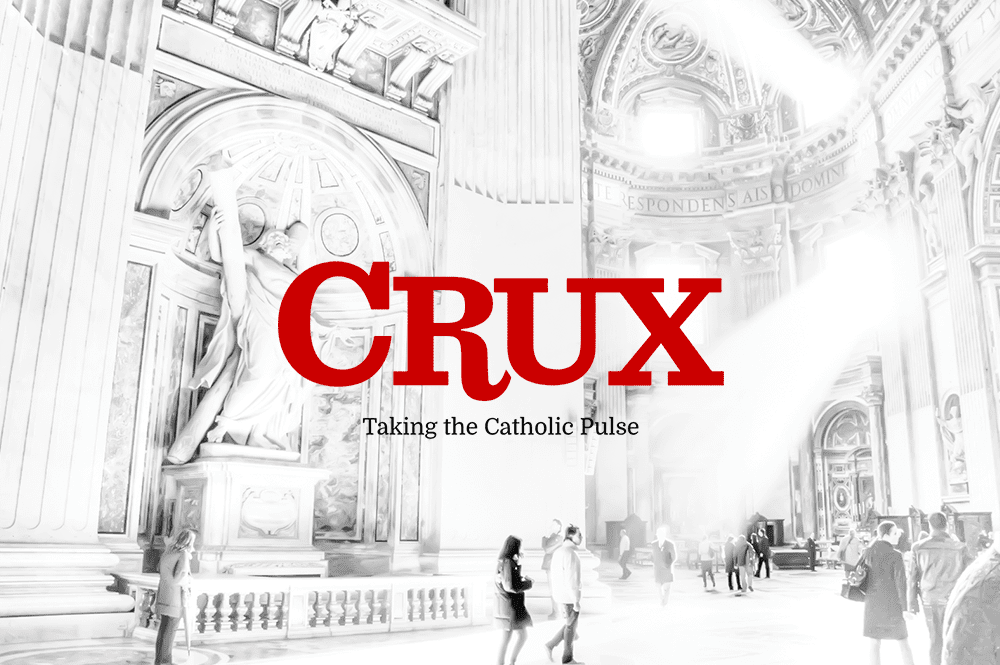 POMPEII — Pope Francis will pay a one-day visit to one of Italy's most dangerous cities Saturday, meeting with the sick, youth, victims of organized crime, and lunching with a group of prisoners that will include transgender and gay prisoners as well as people with HIV.
A five-minute walk through Naples is enough to understand why it's regarded as the premier Italian symbol of chaos, and stress. With more than 2 million residents and barely any open spaces or parks, it's Europe's most densely populated city and Italy's grittiest, most polluted, and crime-ridden metropolitan area.
Pope Francis' visit will begin and end at two local symbolic locations: Scampia delle Vele, a Mafia-infested neighborhood, and Chiaia del Lungomare, a popular seaside area.
After a short, almost mandatory, visit to the Shrine of Our Lady of the Rosary in the nearby city of Pompeii, Francis will begin his time in Naples with a stop at the crime-infested suburb of Scampia, known for its seven-tower complex that emulates sails, as if they were ships going nowhere.
Between legal and illegal inhabitants, it has a population of more than 60,000 contained in less than three square miles, 60 percent of whom are unemployed. The neighborhood was born in the 1960s, and more than a decade ago it was the scene of a bloody feud between Camorra gangs fighting for control over drug dealing and prostitution rackets.
Francis censured such gangs in June 2014, saying "those who follow this evil path, as Mafiosi do, are not in communion with the Church. They are excommunicated."
In its square, named after John Paul II – who visited the area in 1990 – the Argentinian pontiff will meet with members of the local community.
Mid-morning, Francis will celebrate an open air Mass in the downtown Piazza del Plesbiscito, located a short walk away from a "chapel" dedicated to soccer star Diego Maradona, who played for the Naples soccer club and until now, Naples' most beloved Argentinian.
In a tiny niche on the wall dedicated to this player that inspired a deity-like admiration, one can find a lock of his hair and a pouch with "the tears of a city" that cried when he left in disgrace in 1992 after serving a 15-month ban for failing a drug test.
A taxi driver who has a picture of both Francis and Maradona in his windshield told Crux there's no one better than "the best pope ever" to replace the city's love for "the best player in the history of the sport."
Despite a weather forecast calling for a rainy day, the Mass is expected to draw close to 1 million people in the city's main square.
At noon, Francis will visit the detention Centre "Guiseppe Salvia," where he will be welcomed by 1,900 detainees, and will have lunch with 90 of them. According to a report from the Italian website Vatican Insider, 10 of those who will eat with the pontiff are from the prison's section for transsexual, gay, and HIV-positive detainees.
Anna Maria Esposito, president of the volunteer association "Carcere Vivo" ("Live Prison"), said that the detainees, "forced to live without their freedom and in a very difficult situation," hope that their voice will be carried by the pope.
Talking to Vatican Radio, Esposito said that the meal, cooked by the inmates, will be "frugal" because the pope wants to greet each prisoner individually.
Francis will then meet local priests and religious at the Duomo, including 69 cloistered nuns who have received permission from Italian Cardinal Crescenzio Sepe, archbishop of Naples, to leave their convents to see the pope.
In the cathedral, surrounded by the local clergy, the pontiff will venerate the dry blood relics of St. Januarius.
Talking to local newspaper Il Mattino, Sepe invited the faithful to pray for "two miracles" surrounding the visit. The first, for St. Januarius' blood to liquefy, is something that's considered miraculous, though not uncommon.
The second, Sepe said, would be good weather. The last papal visit to Naples is still present in the memory of the cardinal, who recalled the "wind, rain, and chilling cold" that marred Benedict XVI's 2007 visit.
"Pope Francis' visit in the first day of spring has a particular meaning," Sepe said. "It can be a turning point for the ethical and moral values [of the city], a hymn of hope … an encouragement and a warning at the same time."
As is the norm with any pastoral visit Pope Francis carries out, he'll meet with sick people at the local Gesú Nuovo ("New Jesus") hospital, and then with youth at the impressive Lungomare (waterfront).
Located about 150 miles south of the Vatican, Naples is Italy's third largest city, after Rome and Milan. The visit will be the pope's eighth one-day trip inside the country so far. In the spring, he's expected to visit the northern region to venerate the Shroud of Turin.