Romero symbolizes a new concept of martyrdom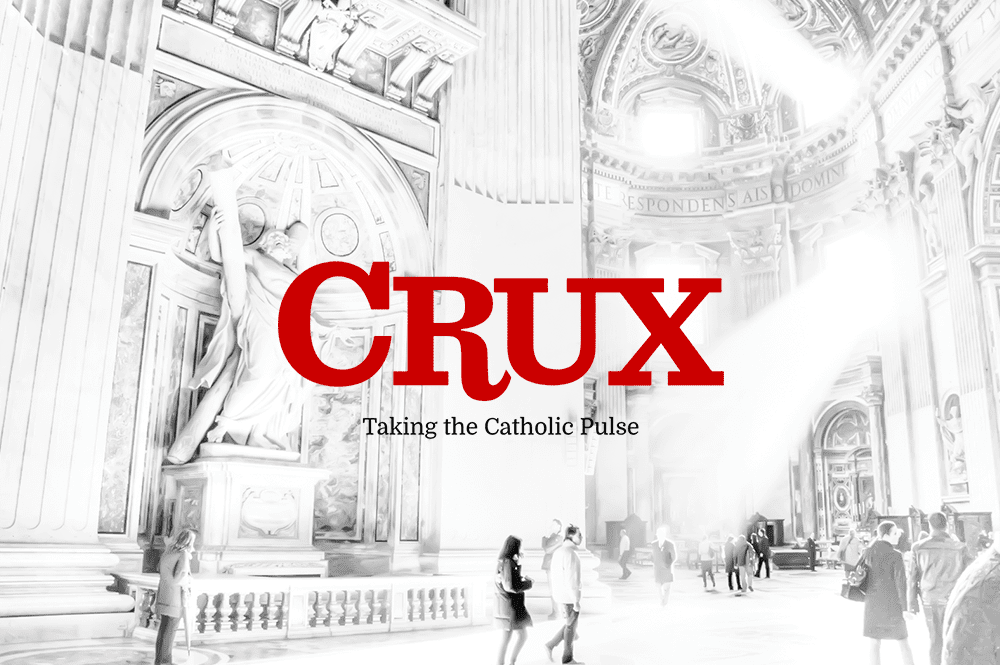 El Salvador's late Archbishop Oscar Arnulfo Romero will be beatified Saturday as a martyr of the Catholic Church. Aside from the importance of Romero's personal story, the wider significance is a broadened Catholic concept of what counts as a martyr.
Romero was killed in 1980 during a period of social revolt, fueled by poverty and abuses of power. His death triggered a bloody civil war that lasted more than a decade, with Communist guerrillas opposing a US-backed right-wing military government.
For years, the archbishop's cause for sainthood was stalled, both in El Salvador and in the Vatican, largely due to debates over whether he was truly a "martyr," meaning someone who died for the faith, or a victim of political tensions.
With his beatification, many experts believe the Church is effectively moving the goalposts for what counts as a martyr.
Talking to journalists in Rome last week, Italian Monsignor Vincenzo Paglia, the Vatican official who has championed Romero's beatification cause, said that the traditional test for martyrdom — a death "in odium fidei," meaning "in hatred of the faith" — is being expanded to include the themes of charity, justice, and peace.
The road to this "deeper understanding" of martyrdom, he said, was opened by the canonization of Polish Rev. Maximiliano Kolbe in 1982 and the Italian priest Giuseppe "Pino" Puglisi in 2013.
Kolbe died in Auschwitz in 1941 after volunteering to take the place of a married man who had been condemned to death. Puglisi was shot to death in 1993 by the Italian mafia after he openly defied them from his parish in the Sicilian city of Palermo.
Paglia said these were not classic murders due to religious motives. Those who killed the two men, he said, wanted to kill an "embodied faith," inspired by the virtues in charity and justice.
"In Romero, all this appears with great clarity and evidence," he added.
Paglia said that in his view, Romero was killed in hatred of the Church of the Second Vatican Council (1962-1965), a gathering of Catholic bishops from around the world that launched the Church on a process of modernization and reform.
"He embodied the Church which, as the Good Samaritan, kneels before the wounds of men," Paglia said. "It's a Church that's not enclosed in the sacristy, but that goes out to the square."
The Italian archbishop praised the Latin American Bishop's Conference (CELAM) for being the first to understand this Vatican II perspective, adding that Romero is impossible to understand without the experiences of the council and CELAM meetings during the 1960s and 1970s.
"It's like Pope John [XXIII] put it," Paglia said. "It's not the Gospel that changes, it's us who understand it better."
Today, he said, "It's not the concept of martyrdom that's changing … We understand it better."
Questioned about why it took 35 years to recognize Romero as a martyr, Paglia said that in the Church, progress in understanding isn't like pressing a button in a computer. In the case of Romero, he said, it was necessary to overcome a serious objection: How can a Christian kill another one in hatred of the faith?
The Rev. Gustavo Gutiérrez, a Peruvian considered the father of Latin America's liberation theology, argues that the men who killed Romero may have been baptized, but were not truly Christians.
He agrees with Paglia in the fact that to him, the definition of martyrdom isn't being redefined, but extended.
Speaking with Crux in San Salvador, where he'll participate in the beatification Mass for Romero, Gutiérrez also praised the Latin American bishops for being the first to define martyrs not only as people being killed in hatred of their faith and the Church, but also for their love for their people.
He cited a 2007 document of CELAM, prepared in Aparecida, Brazil and written by then-Cardinal Jorge Mario Bergoglio of Argentina (Pope Francis) in which the continent's prelates pledged to be "a traveling companion of our poorest brothers and sisters, even as far as martyrdom."
Just as Kolbe and Puglisi opened the door for Romero's beatification, according to Gutiérrez, El Salvador's first martyr could represent a "before and after," giving new prominence to men and women who gave their lives to defend their people.
There's already proof of this. When the Vatican declared Romero a martyr last February, three other priests working in Peru were declared blessed: Polish Michele Tomaszek and Sbigneo Strzałkowski, and Italian Alessandro Dordi, all killed in 1991.
Gutiérrez said he's hoping to live long enough to see Argentinian Monsignor Enrique Angeleli, Monsignor Juan Jose Girardi of Guatemala, and Rutilio Grande of El Salvador declared martyrs soon.
All three are believed to have been killed by forces related to military governments in their nations.
Retired Cardinal Roger Mahony of Los Angeles, the US city with the largest Salvadoran population, was also on hand for Saturday's beatification. He told Crux that in recent years, martyrdom "has taken on tremendous prominence, particularly in Africa and the Middle East."
"When [Romero] is beatified for living out his faith and defending the rights of the poor and justice, it's a powerful message for the whole world," Mahony said.
Romero, he added, didn't set out to be a martyr, but evolved as "he kept encountering oppression, violence, injustice, lack of opportunity, with the total control and connivance of the government and the military."
"He became forceful in explaining and living out in simple ways what Jesus means in the lives of suffering people," Mahony said.
Others believe that beyond embodying a broader definition of martyrdom, Romero represents the kind of saint Pope Francis wants.
Auxiliary Bishop Gregorio Rosa Chávez of San Salvador, who worked closely with Romero, recently told Vatican Radio that the slain archbishop is "the icon of [the kind of] pastor Francis wants, the icon of the Church Francis wants … a poor Church for the poor."