Pope Francis taps an American as spokesman in communications shakeup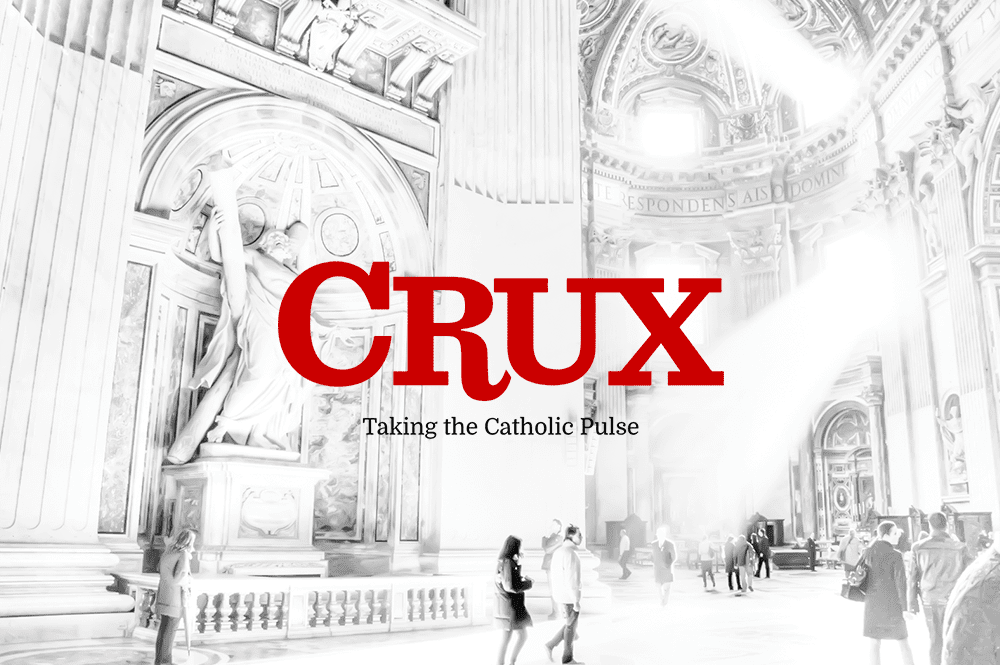 ROME — In moves that clearly seem to afford English-speaking communications officials in the Vatican greater influence and visibility, Pope Francis has named two key aides to new roles, including putting the first American in line eventually to serve as his personal spokesman.
On Monday, the Vatican announced that Greg Burke, a former Time magazine and Fox News correspondent in Rome who has served as senior communications adviser to the Secretariat of State since 2012, has been named the new vice director of the Holy See Press Office.
Although the announcement did not say so explicitly, it's believed that the appointment sets Burke up as heir apparent to the Rev. Federico Lombardi, the 73-year-old Jesuit who's headed the press office and acted as spokesman for both Popes Benedict XVI and Francis since 2006.
Burke replaces the Rev. Ciro Benedettini, an Italian Passionist priest who has served as the vice-director of the Press Office since 1995. The appointment takes effect Feb. 1.
Two days earlier, the Vatican announced that the Rev. Paul Tighe, previously the No. 2 official at the Pontifical Council for Social Communications, had been named to a new role as an "adjunct secretary" at the Pontifical Council for Culture under Italian Cardinal Gianfranco Ravasi.
The appointment means that the 57-year-old Irishman and protégé of Archbishop Diarmuid Martin in Dublin will become a bishop.
Although specifics of Tighe's new role still have to be worked out, the Council for Culture has a reputation for launching some of the most creative initiatives in the Vatican, such as the "Courtyard of the Gentiles" project for dialogue with non-believers, as well as the Vatican's participation in the 2015 Expo in Milan, and it's expected that Tighe will have a fairly broad administrative mandate.
Currently the Vatican's senior Irishman, Tighe has served as secretary of the Council for Social Communications since 2008.
Both Burke and Tighe are seen as among the most accessible, and effective, communications personnel in the Vatican, making them natural points of contact not only for media outlets, but also for a wide range of other individuals and organizations seeking to engage the institution.
If Burke does eventually take over as the primary papal spokesman, he would be the first American to hold that role. In most other ways, however, it would be a return to form for the Vatican Press Office, as the St. Louis native is both a layman and a member of the Catholic organization Opus Dei.
Prior to Lombardi, the Press Office was led for 22 years by Joaquin Navarro-Valls, a Spanish layman and Opus Dei member, as well as a former correspondent with the Spanish newspaper ABC and head of Rome's Foreign Press Club.
In the short term, however, Burke is expected to keep a low profile and defer to Lombardi to avoid impressions of a "lame duck" administration.
The 56-year-old Burke is credited with significantly expanding the Vatican's social media capacities, including the December 2012 launch of a papal Twitter account, and in general for helping to craft a more media-savvy approach. He's seen as having the respect of reporters who cover the Vatican, in part because he comes out of that world and appreciates the demands of media culture.
To some extent, Burke is expected to focus on relations with the international press, especially in English. Up to now, that void has been filled by the Rev. Thomas Rosica, who heads the Salt and Light Catholic media operation in Canada and has acted as a de facto Vatican spokesman for English-speaking media despite not being based full-time in Rome.
It's expected that Rosica will continue to be involved in some form, although a division of labor with Burke is yet to be worked out.
Neither Tighe nor Burke may be replaced in their present positions, which could disappear or be rethought as part of a broader reconfiguration of Vatican communications operations.
When Francis created a new "Secretariat for Communications" in June under Italian Monsignor Dario Viganò, it signaled a reduced role for the Council for Social Communications under Italian Archbishop Claudio Maria Celli, which had been the Vatican's primary communications "think tank" as well as dealing with most broadcast media.
Some insiders expected Tighe to return to Ireland to lead a diocese, but the decision to keep him on at what's perceived to be among the Vatican's most dynamic departments suggests a desire to keep his expertise and contacts in Rome.
In Burke's case, the post of "senior communications adviser" was an ad-hoc position created at the peak of the first Vatican leaks scandal in late 2011 and 2012 under Benedict XVI, and it's not immediately clear whether a successor will be named.
In yet another personnel shift, the Vatican also announced Monday that Italian layman Stefano D'Agosotini, a longtime official of Vatican Television, has been named the new director of the television service. He replaces Viganò in that role.