A note to our readers about Crux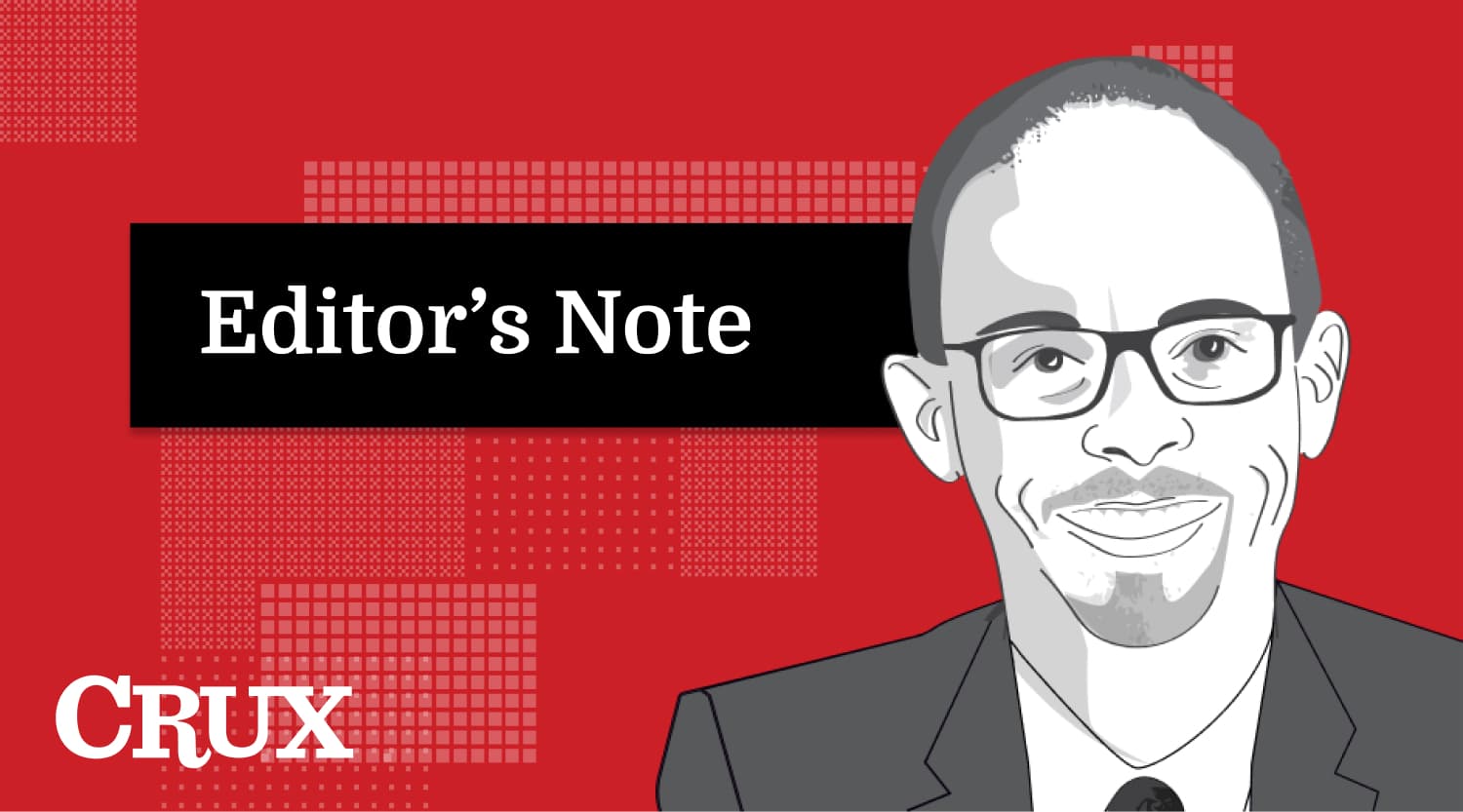 Hello loyal Crux readers,
I have some sad news to impart. The Boston Globe has made the difficult decision to stop supporting Crux as of the end of March, focusing its efforts instead on other initiatives within the company.
But the good news is that John Allen plans to continue the site, with assistance from Inés San Martín, our Vatican correspondent. National reporter Michael O'Loughlin, columnist Margery Eagan, and our stable of freelancers will find other places for their work. I'll move over to BostonGlobe.com.
I can't tell you how proud we all are of what we have accomplished in the past 19 months. We vowed to make Crux a place where all voices could be heard, and we stuck to that pledge. We also had fun, posting contests, quizzes, and offbeat features (First Communion fashion, Easter recipes, a Christmas Gift Guide, Saints Madness bracket game) alongside our in-depth examination of the Church and Catholicism. The quality of the site was reflected in the strong traffic and journalism awards we received. But the economics of the journalism business are difficult today.
We're thrilled that John is taking on the challenge of keeping Crux alive. His deep knowledge and vast experience have been Crux's main asset, and to be able to keep him associated with the site is fantastic.
There may be a lull before John can get things up and running, so please follow his updates on his Facebook page or Twitter account.
On behalf of the entire staff and correspondents of Crux, I want to thank you for your support. And please continue to support John Allen in his new endeavor!
Teresa Hanafin
Editor, Crux