Ordinary people are not powerless to resist anti-Christian genocide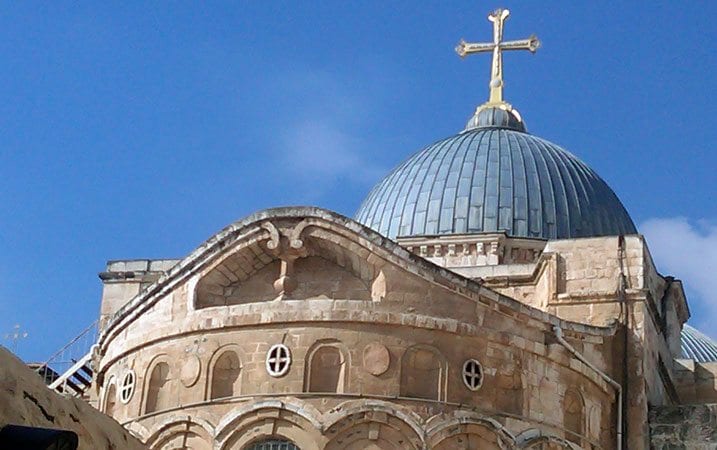 ROME — Now that the United States officially has joined most of the rest of the world in declaring that the violence unleashed by ISIS on Christians and other minorities constitutes genocide, attention shifts to what to do about it.
Often, that conversation is pitched at a broad geopolitical level that ordinary people can't really control: Should the United States put boots on the ground to fight ISIS? Should our policies on accepting refugees change? Should Western nations make a greater investment in reconstruction of areas wrested back from ISIS control?
Yet that's not to say ordinary people are completely powerless to push back against the genocide, as an event in Rome Friday featuring Cardinal Leonardo Sandri, prefect of the Vatican's Congregation for Eastern Churches, illustrated.
The purpose of the event was to present a new book, "Ma Non Vincerà la Notte" ("But the Night Will Not Win"), featuring letters to persecuted Christians from several prominent Italians, including Cardinal Angelo Scola of Milan and Maria Voce, head of the worldwide Focolare movement.
The book is published by Edizioni Terra Santa, the publishing arm of the Franciscan Custody of the Holy Land, and was officially released at the Rome headquarters of the Custody. It was put together by author Cristina Uguccioni; the event was moderated by Italian Vatican writer Ignazio Ingrao.
Proceeds from the book will go to the annual Good Friday collection on behalf of the Holy Land, which right away is a reminder of one thing ordinary people certainly can do: Give generously on Good Friday, because God knows the Christian communities of the Middle East need the help.
Beyond that, the event surfaced several other concrete steps that average people can take to express solidarity and concern for persecuted Christians around the world.
The first, highlighted by Sandri, is prayer.
That might seem pro-forma, yet there's a point beyond simple piety. Prior to the Second Vatican Council, every Catholic Mass featured a prayer for the conversion of Russia. It was in some ways an anti-ecumenical thing to do, since Russia is actually a profoundly Christian nation, but it had the effect of reminding Catholics that there was a suffering Church behind the Iron Curtain.
In other words, that prayer shaped culture in the Church. Public prayer today on behalf of suffering Christians around the world, and not merely in the Middle East, could have the same effect, and that's something that doesn't require a massive investment of resources or a policy decision at a high level to accomplish.
"The body of Christ is one," Sandri said. "Those who are dying there and us here, we all share in this martyrdom," and prayer is one way of making that concrete.
Second, Sandri suggested that ordinary Christians can make a pilgrimage to the Holy Land or to other traditional Christian sites where followers of the faith are facing hardship, which would provide not only a visible expression of solidarity, but also a badly needed economic shot in the arm.
Sandri noted that recent years have seen a significant decline in pilgrimages to the Holy Land, perhaps linked to fears about security, perhaps to economic hardship, perhaps to the general secularizing trend in the West which makes the whole idea of pilgrimage a tougher sell. Whatever the reasons, he suggested, it's too bad.
"Enthusiasm for the Christian faith used to come to [the faithful in the Middle East] from our Western brothers going on pilgrimage to the Holy Land," he said, "to this place of redemption."
Signing up for one of the many pilgrimage opportunities to the Middle East is thus another way ordinary people can show support, not to mention deepening their own faith while also having a great time.
Sandri also suggested being attentive when opportunities for small-scale assistance to individual victims of anti-Christian violence present themselves. For instance, also on hand Friday evening was the Rev. Jacques Mourad, a Syriac Catholic priest held captive by ISIS forces for almost five months last year until he escaped on a motorcycle.
Sandri noted that Mourad needed surgery to recover from injuries sustained during his imprisonment, which was supplied free of charge by Rome's Gemelli Hospital — the same facility where popes are treated — without any fanfare or publicity.
"This is the Charity of Christ," Sandri said, "doing things without making any sound …. This is another step in the path that is mercy and love in these times of war."
Indirectly, Mourad offered yet another suggestion for what ordinary people can do by noting that many Syrian Christians fleeing ISIS violence end up in Lebanon, and calling on all the monasteries and other Church facilities in Lebanon to open their doors to as many refugees as possible.
Doing so would make it possible for those people to avoid ending up in refugee camps, where conditions are not only typically primitive, but where they're also easy targets for further violence by ISIS infiltrators.
Mourad's call was a reminder that the Church in the Middle East, especially in places such as Lebanon and Jordan, is facing extraordinary challenges these days in coping with an influx of fellow Christians from neighboring countries, and often lacks the resources to handle the strain.
Fortunately, in the Catholic world there are a number of organizations doing extraordinary work to help meet those challenges, including the Catholic Near East Welfare Association and Aid to the Church in Need. Contributions, either individually or in the form of parish-level fundraisers, are a concrete way of showing solidarity and helping to meet immediate humanitarian needs.
What Sandri, Mourad, and others are saying, in other words, is that while average people may not be able to set the geopolitical agenda or wave a magic wand and make the violence disappear, that doesn't mean they're powerless.
There's actually a surprisingly wide range of steps that can be taken, right now, to be of help — all that's required, really, is the will to take them.